Sharing easy tips for transitioning from Christmas to Winter Decor
Find a collection of in stock winter home decor, updated for 2022 at the end of the post.
Happy New Year! I hope you all had a great holiday season and although I am sad that it is over, there is something so recharging about starting a new year. It's a great time to reflect on this past year and set new goals for the future. It is also a great time to switch out the Christmas decor and get cozy for the winter.
After putting away all the Christmas decor our house started to feel a little empty and the winter blues began to set in. After all the Christmas magic, "what's next?" I think we all feel this way after the holidays. Today I'm sharing my approach on how to decorate after Christmas. The best part is you can still enjoy some of your favorite decor items.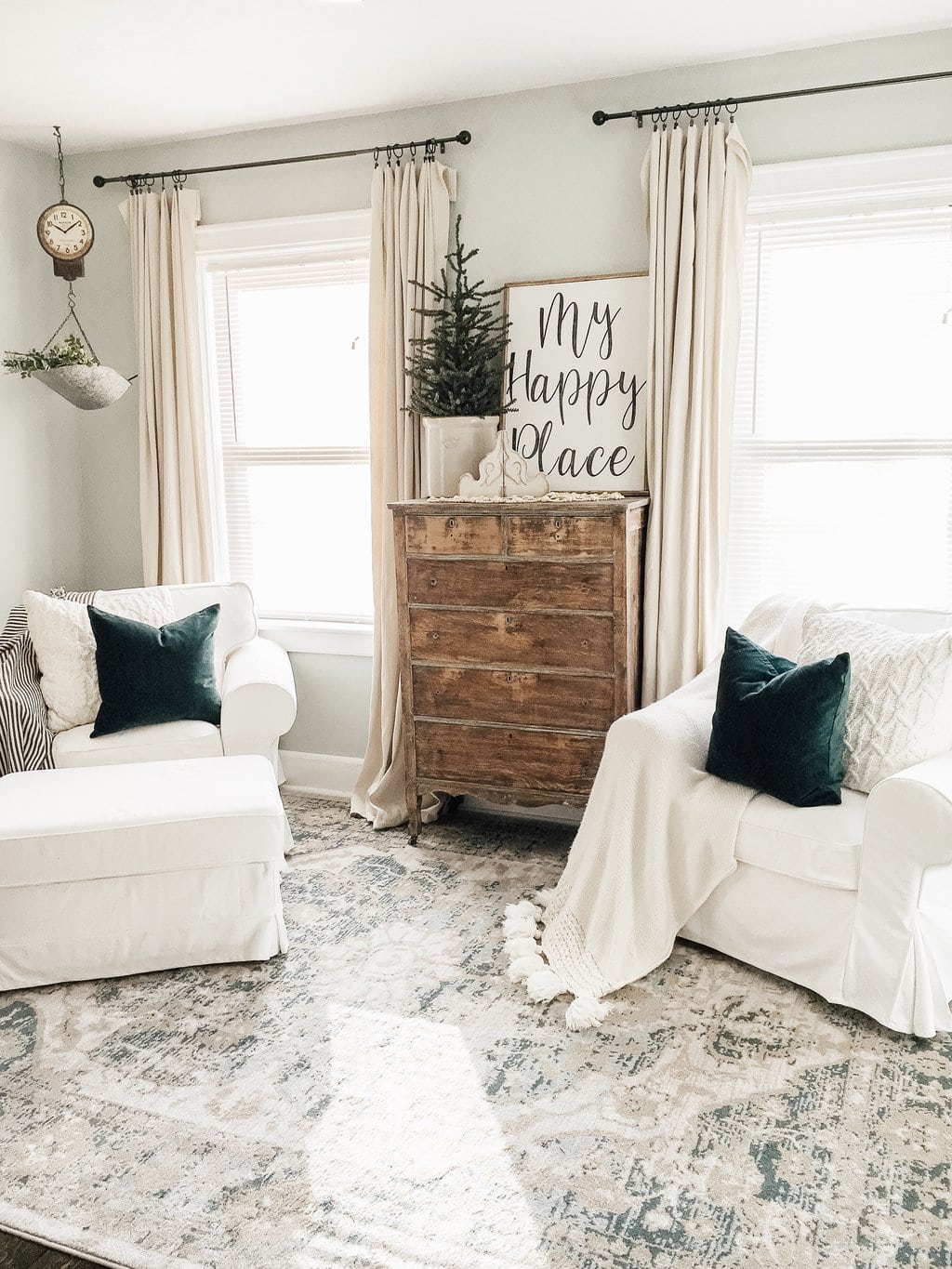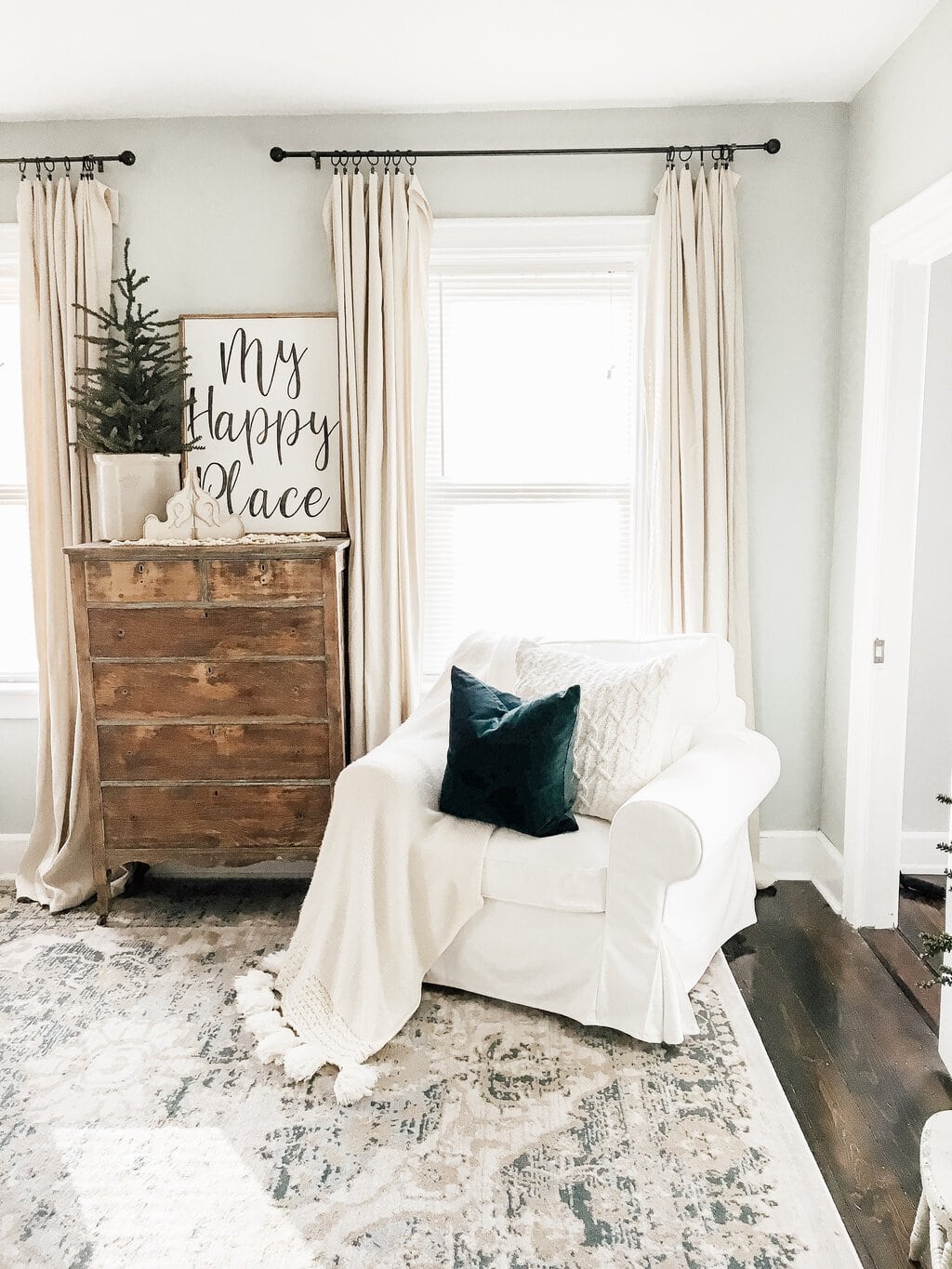 I started with this room in our house. If you look back at my Christmas Home Tour, this room had our Christmas tree and a ton of red accents.
4 STEPS TO TRANSITION FROM CHRISTMAS TO WINTER DECOR
1.  Remove all the Red
For me, this is the most important step to transitioning from Christmas to winter decor. Red is a classic Christmas color, simply removing all traces of it will instantly transform your space. This personally works really well for me because I love neutrals and Christmas is really the only time I use red in my decor.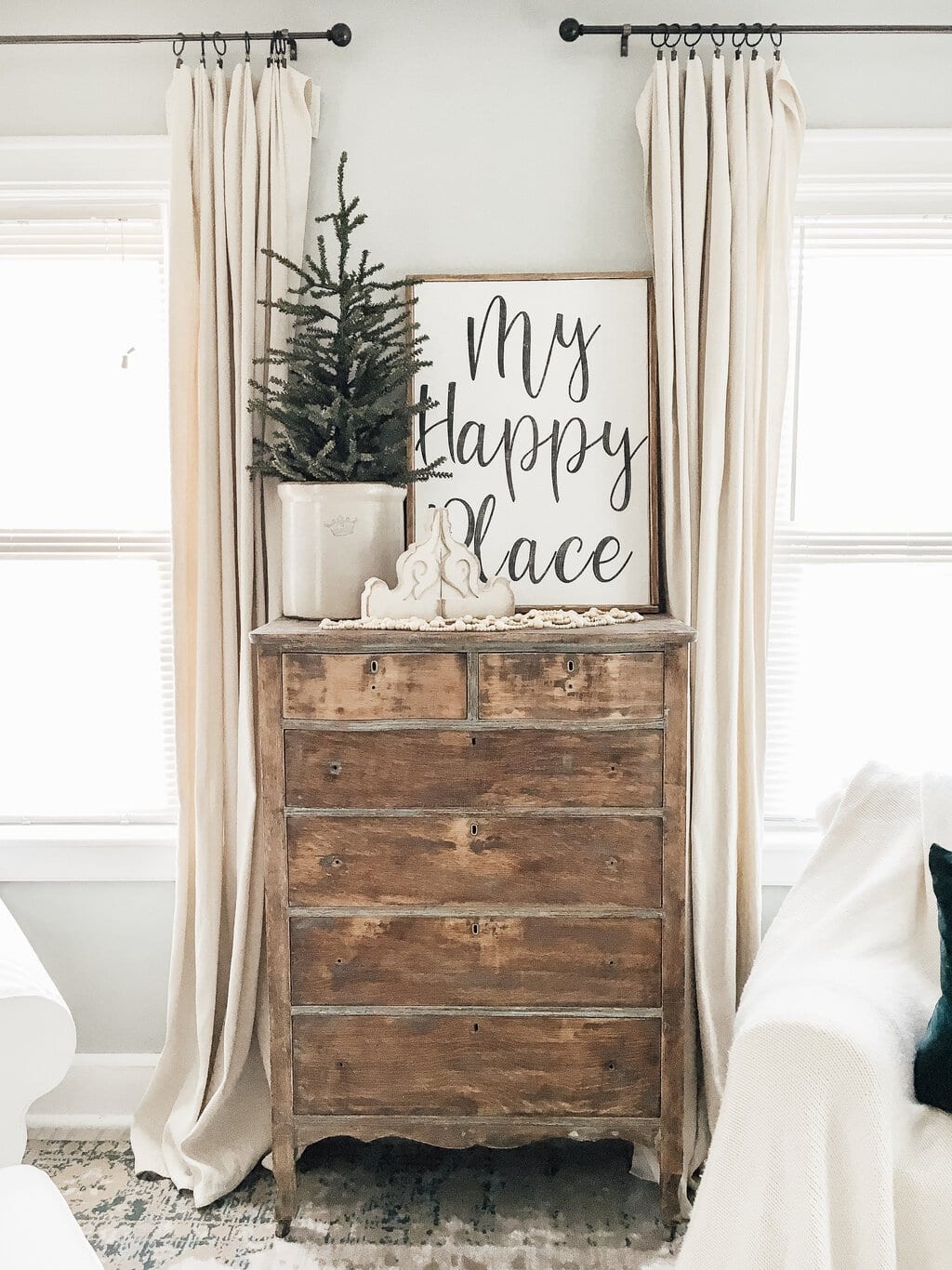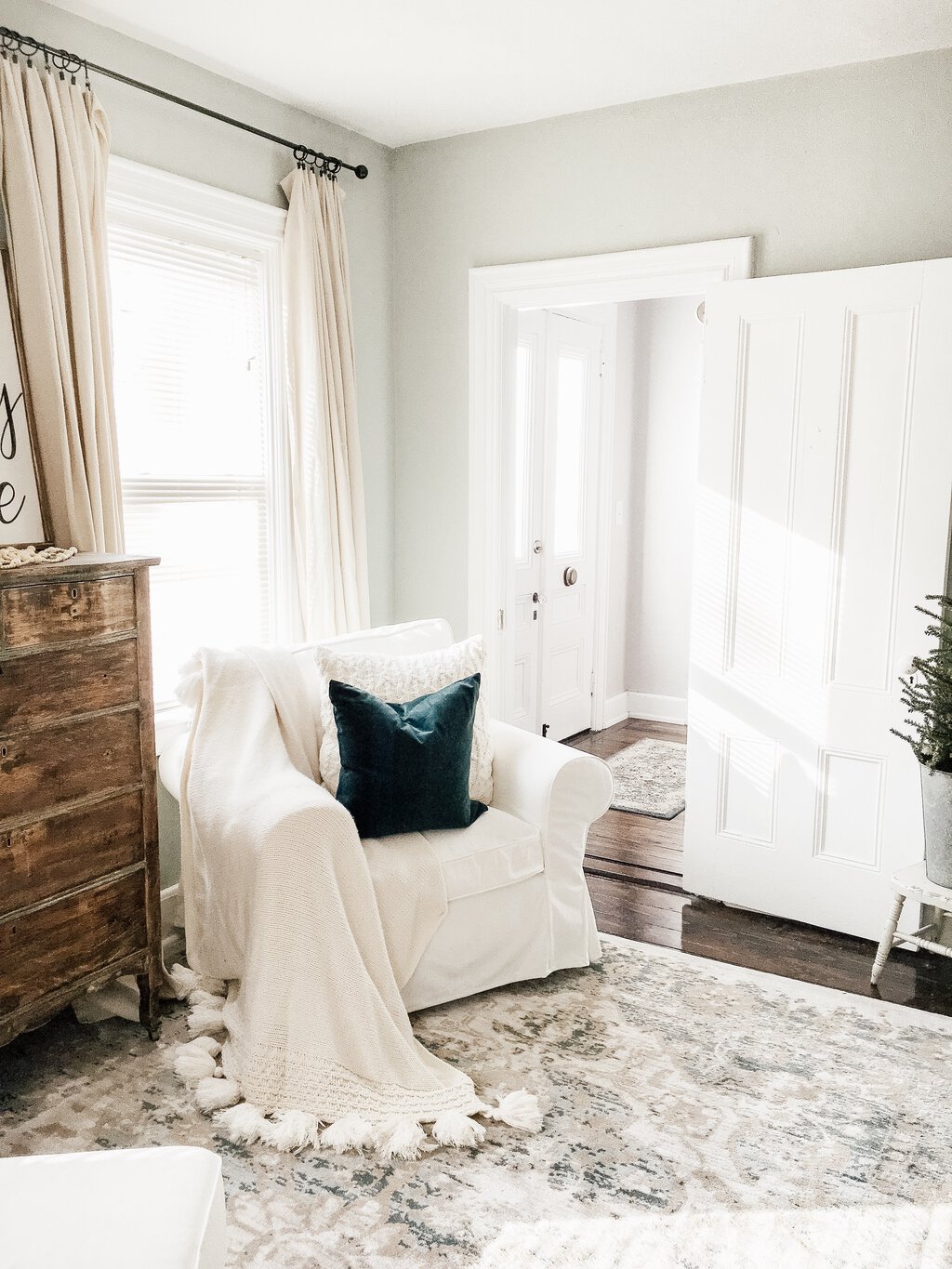 2. Purge / Organize/ Simplify
I like to simplify my decor after Christmas. Less is more as you head into winter. This is also a great time to organize and declutter. After removing all the red I also remove any item that screams Christmas and can not be used for winter decor. For example, signs that say Christmas, ornaments, nativity scene. etc. This is the also the perfect opportunity to purge any decor that you didn't use or that you are just no longer loving. You can sell, donate or gift it, but it is best to get rid of it now. New Year, clean slate!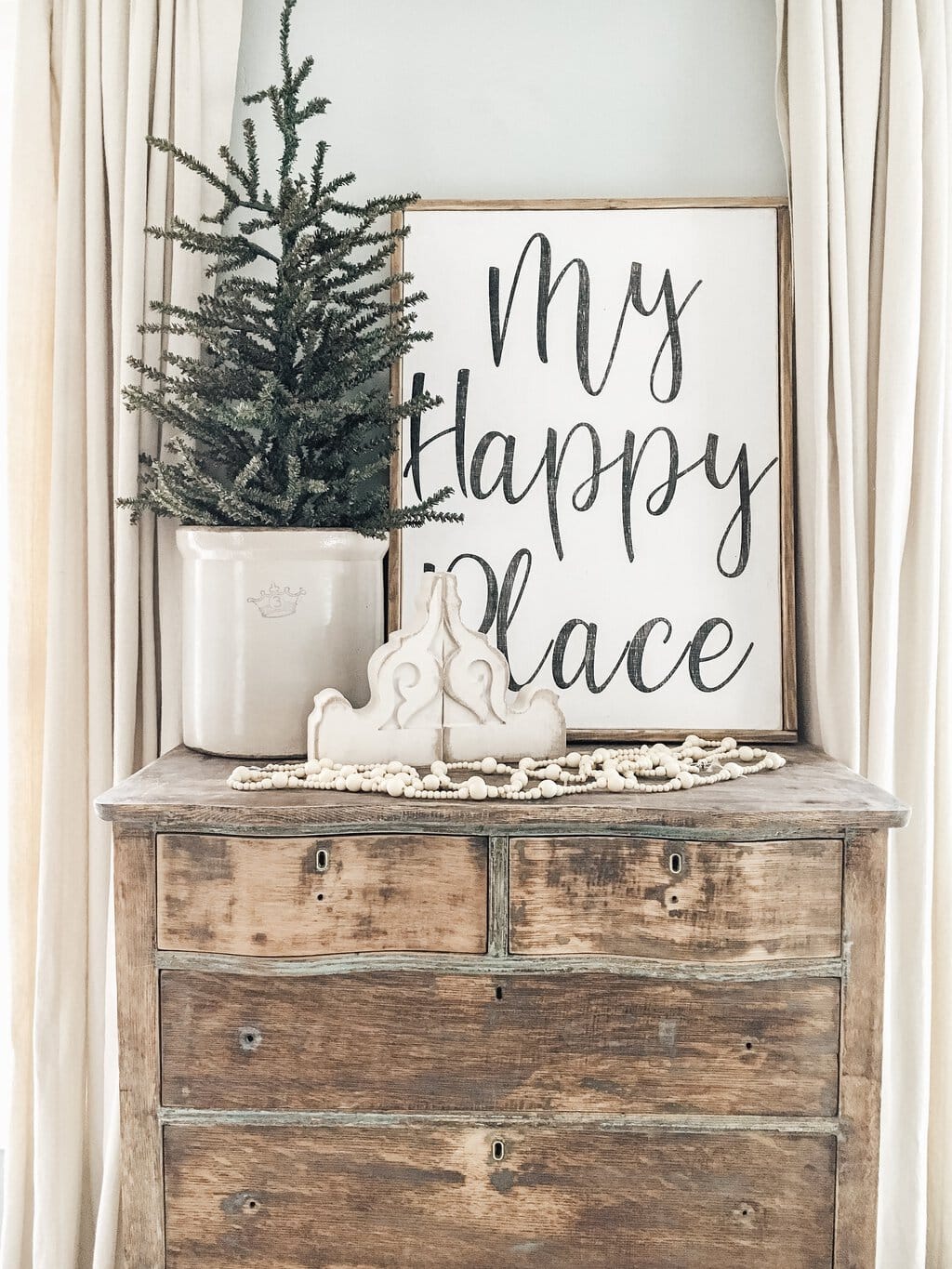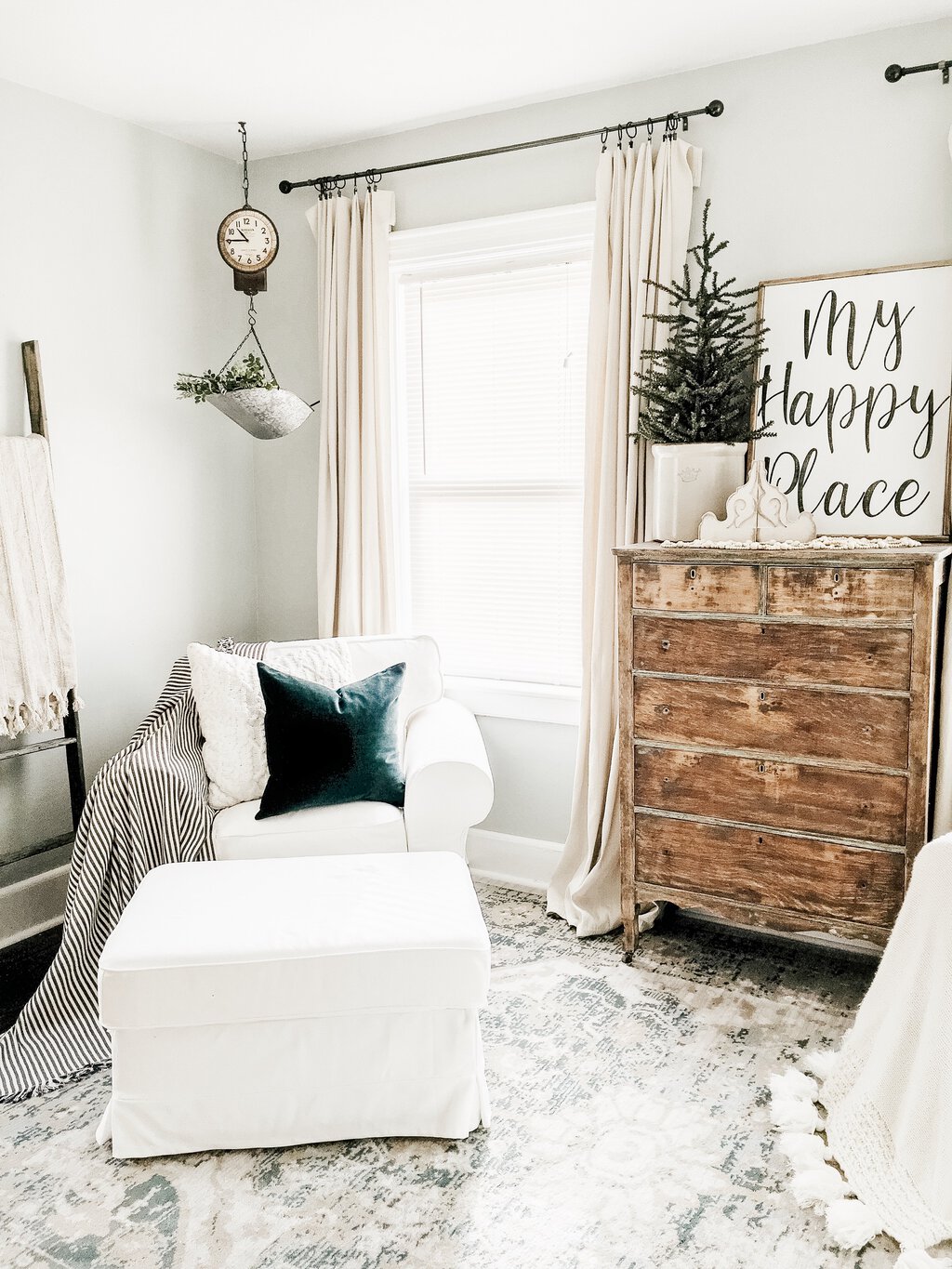 3. Leave out the Winter Greens
One of my favorite decor items to keep out for winter are winter sprigs (think evergreens and pines), garlands, trees, and wreaths. In this space, I left out this mini tree and placed it in a vintage croc. It is giving me all the winter vibes. This works because the tree does not have any lights or ornaments. Flocked trees are debatable, I prefer to pack those away.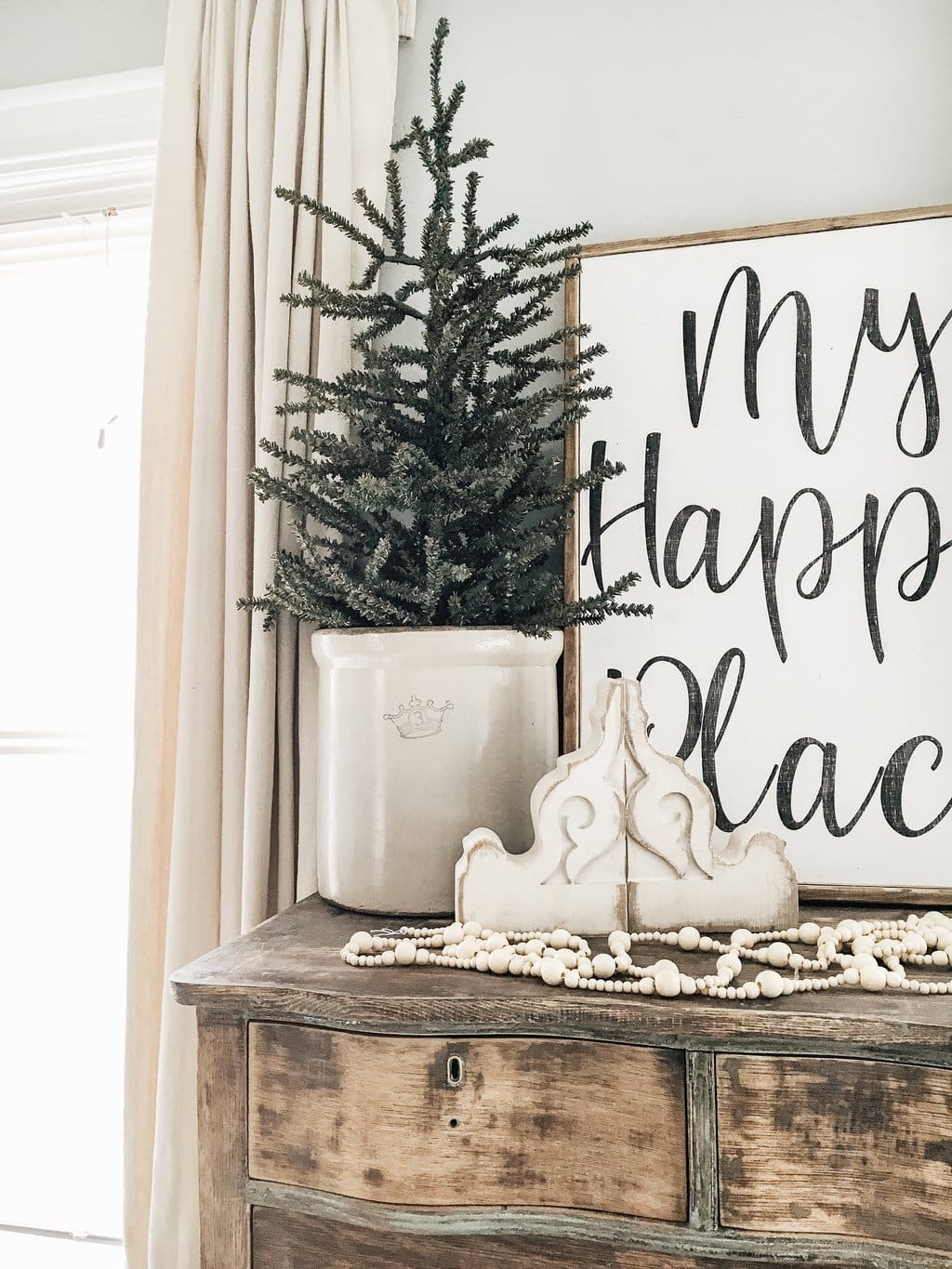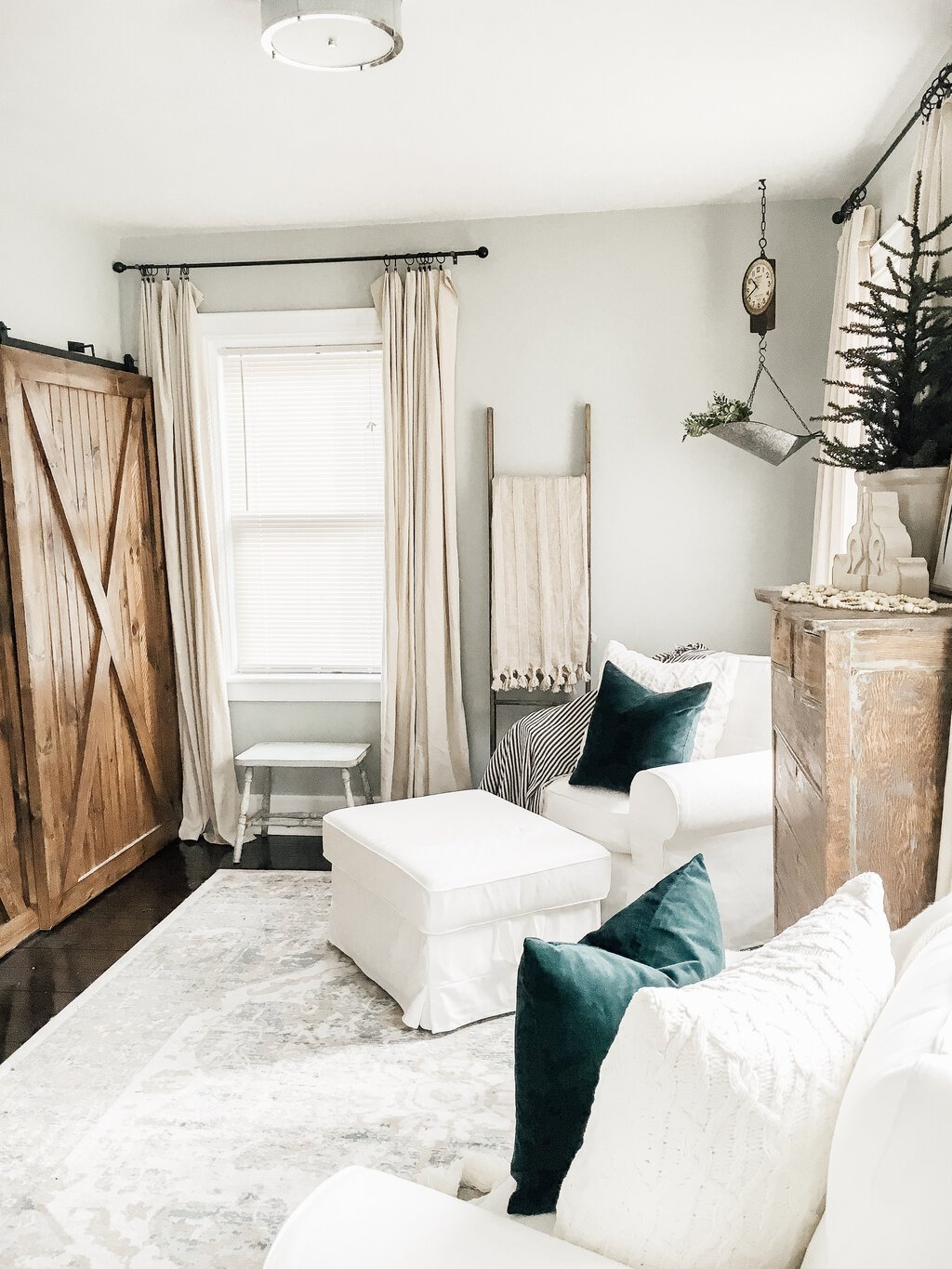 4. Keep it Neutral and Cozy
Winter is the perfect time to display those cozy knit pillows and chunky blankets. Cozy is my favorite and I love a good excuse to wrap up in a cozy warm blanket. I also added plush velvet green pillows to add some color, green is the perfect neutral for winter. I love keeping my color scheme neutral and its perfect for winter because it creates a fresh clean vibe.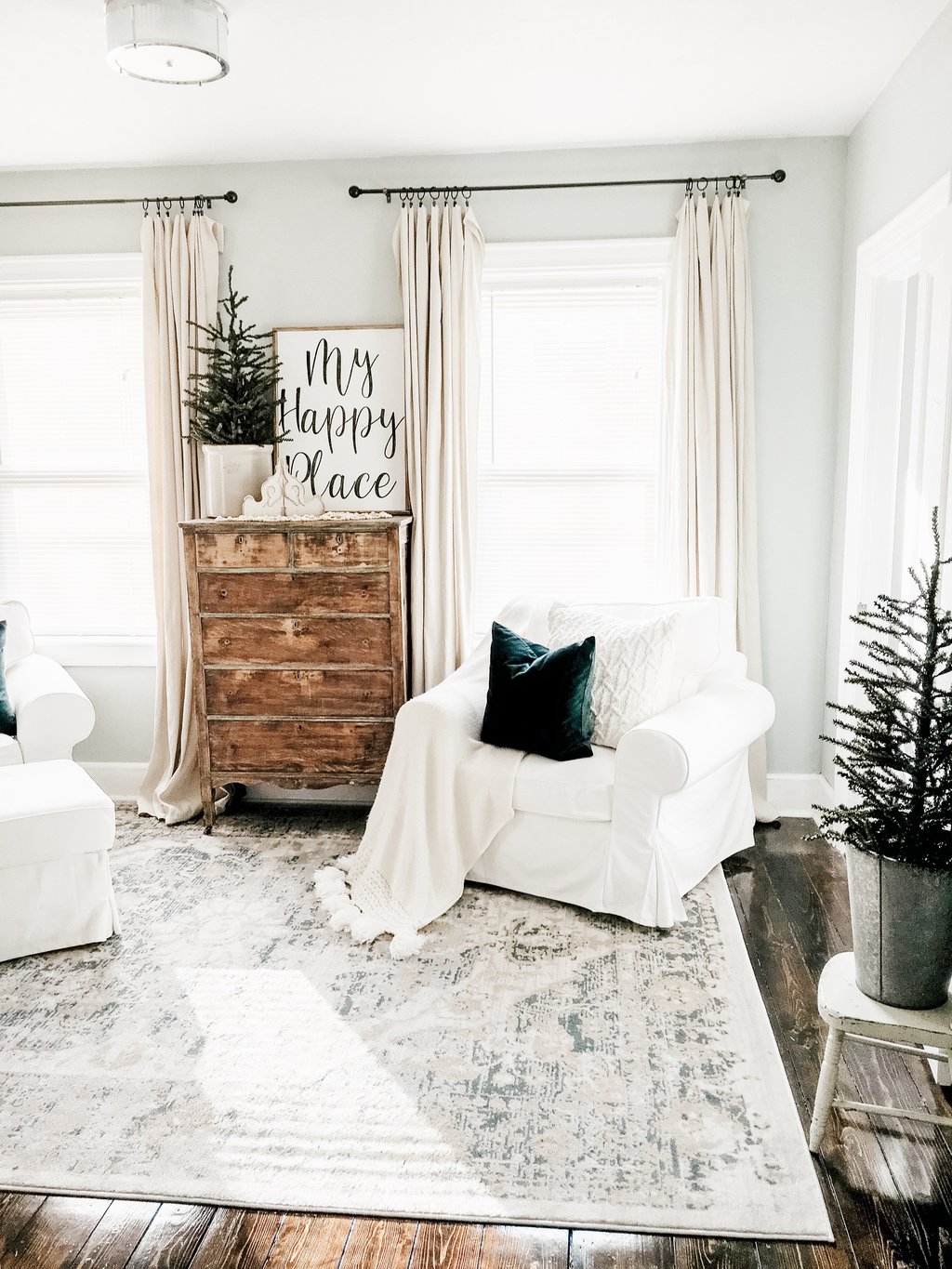 You can shop this post by clicking the links below!
" Affiliate links provided for your convenience, please read my disclosure for more information."
New 2022 Winter Decor
Click the Image below to Shop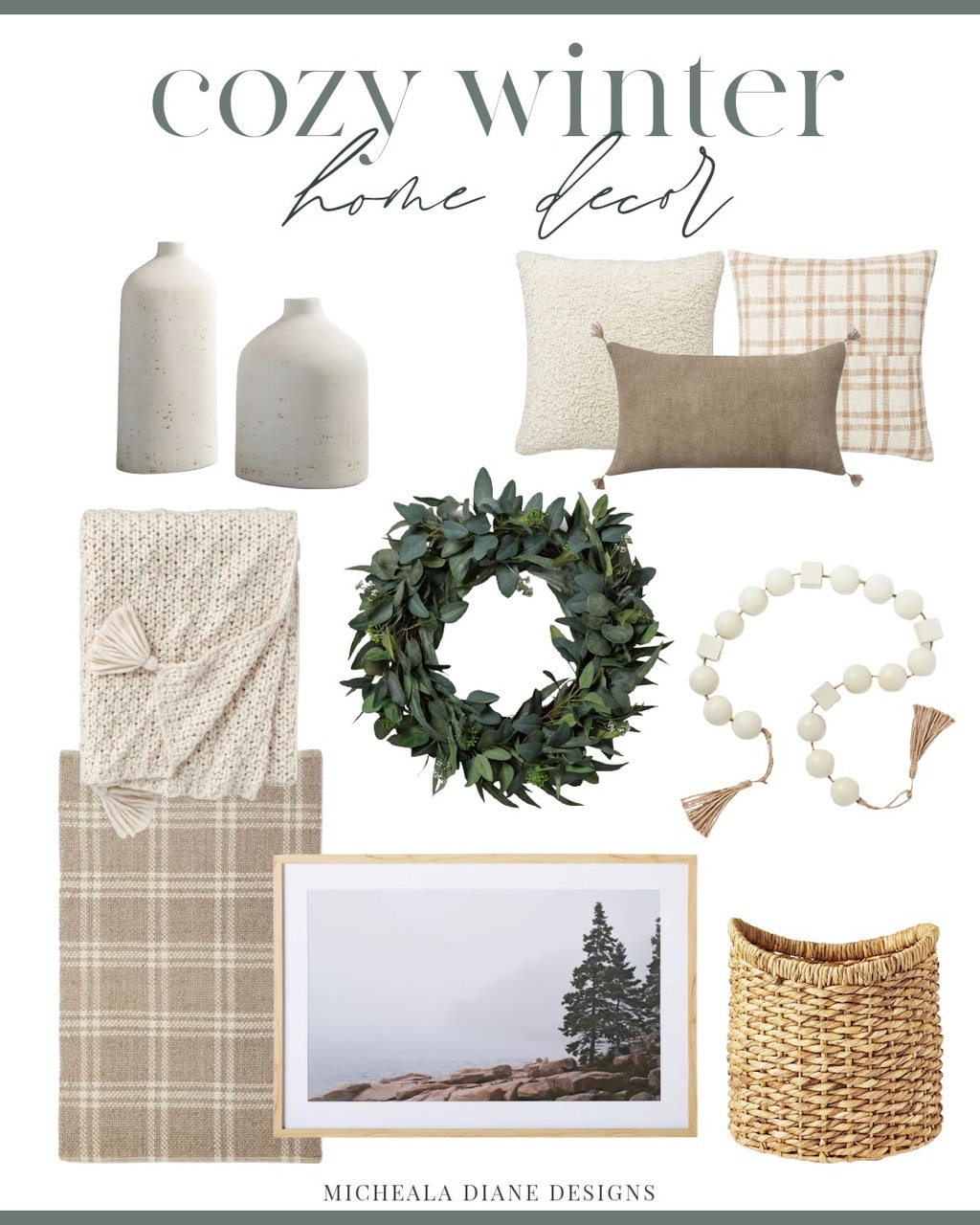 As much as I love Christmas it always feels good to get back to a normal routine and get the house back in order.  I hope these simple tips make it easy for you to transition your own home from Christmas to winter. I would love to hear when you're taking your decor down or if you have any tips on making the transition. Let me know in the comments. Thank you for stopping by the blog today!
What to Read Next:
Affordable Farmhouse Style Rugs ( Find affordable rugs and be sure to use my coupon code MDD65 for 65% off any thing at Boutique Rugs.)
10 Ways to Make Your Home Cozy for Winter
Neutral Cozy Decor From Amazon
DIY Farmhouse Style Drop Cloth Curtains- 2 Ways