Are you looking for a neutral paint color to achieve that fixer-upper style look? Today I am sharing all my favorite farmhouse paint colors as well as my favorite tips on how to select the perfect color.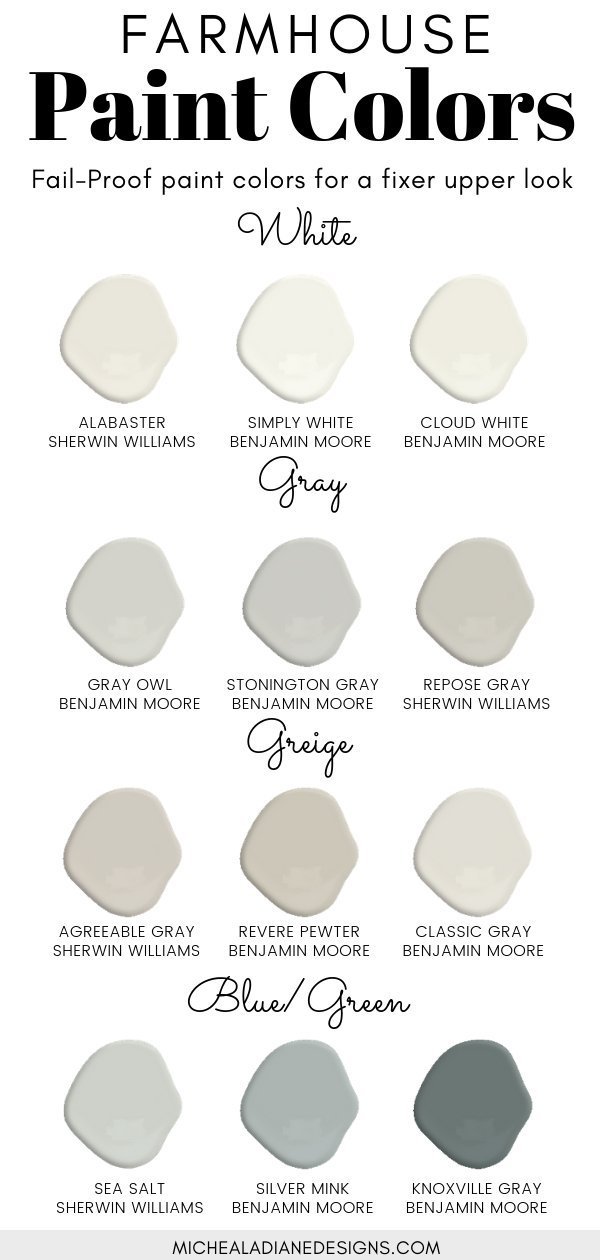 Farmhouse style doesn't seem to be going anywhere any time soon. It is one of my favorite design styles and many of its design elements are timeless. When it comes to creating that farmhouse vibe in your home, paint is a great place to start.
Today I am sharing all about my favorite farmhouse paint colors as well as all the painting tips I have learned throughout my design career. This post is the ultimate guide to everything you need to know about selecting the perfect farmhouse style paint color. Grab a snack and let's get started.
What Makes a Color Farmhouse Style
You may be wondering what exactly makes a paint color farmhouse style. Farmhouse style paint colors have a soft worn look. Nothing too bright or too dark.
You will want to choose a color that is neutral with a touch of gray or a subtle gray undertone. Some of the color family's that fall into this category are white, gray, greige, beige, blues and greens. If your painting an entire home or a single space you will want to choose soft and subtle neutrals to create that fixer-upper look.
Lucky for you I am sharing my all-time favorite farmhouse paint colors, that I have used in many client projects as well as my own home.
Favorite Paint Supplies
You can shop by clicking the Links below!
" Affiliate links provided for your convenience, please read my disclosure for more information."
The Best Farmhouse Paint Colors
WHITE
Related: The Best White Paint Colors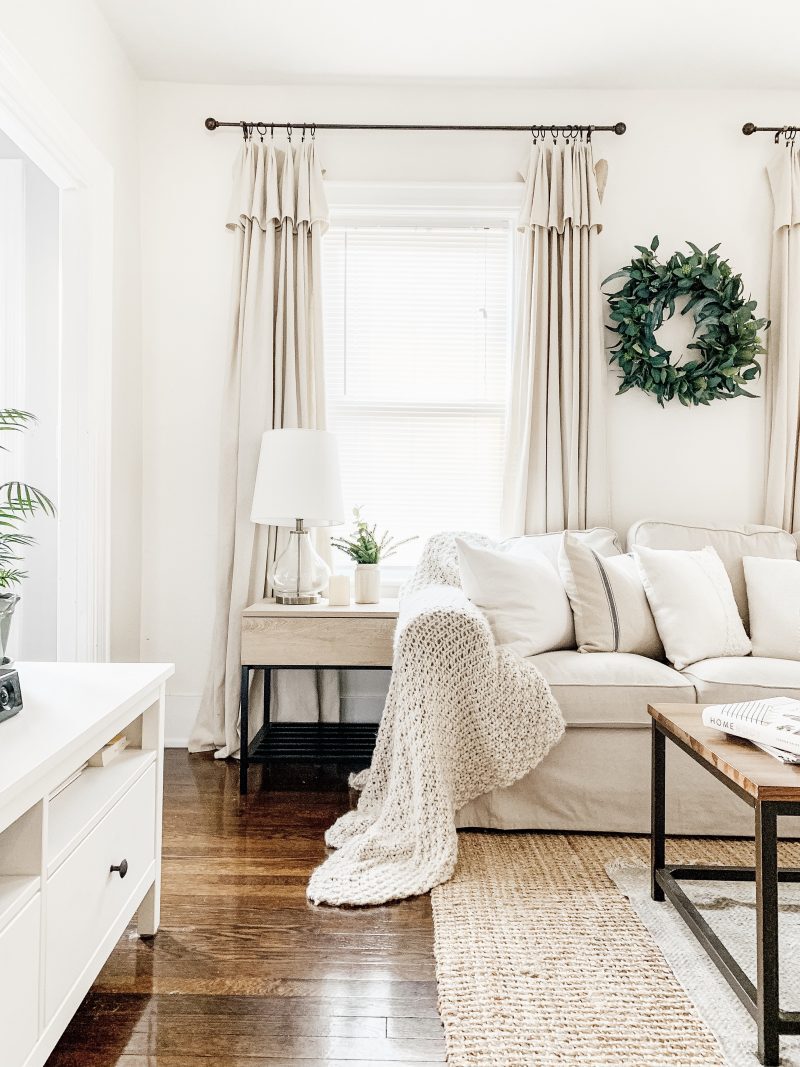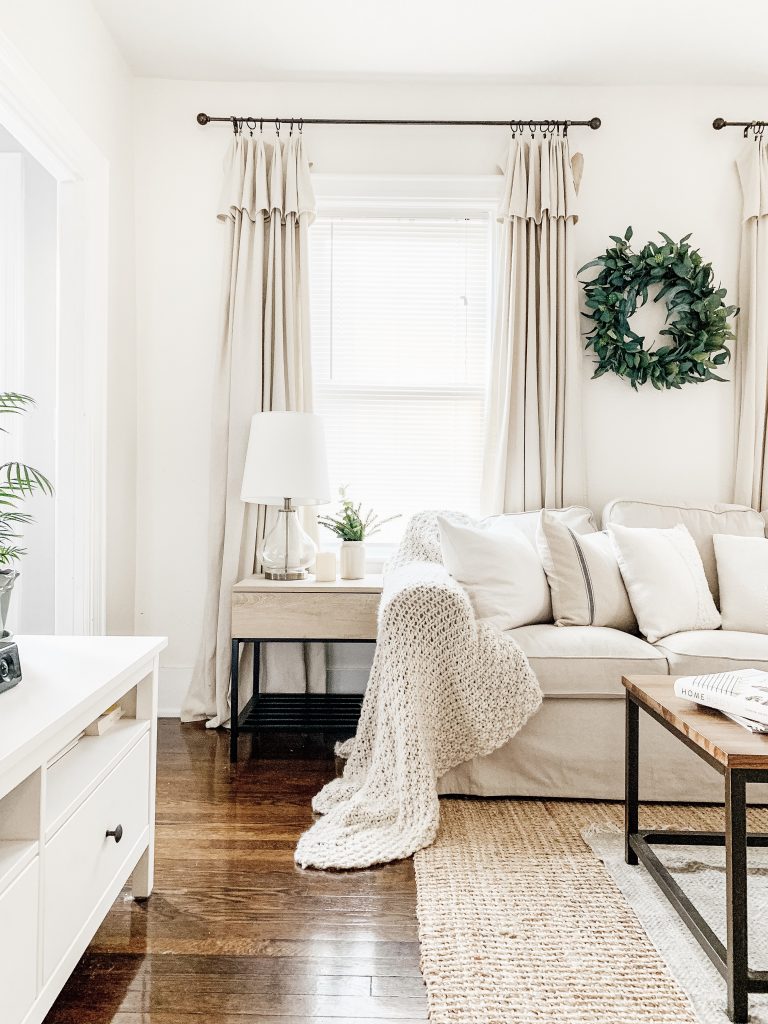 Sherwin Williams Alabaster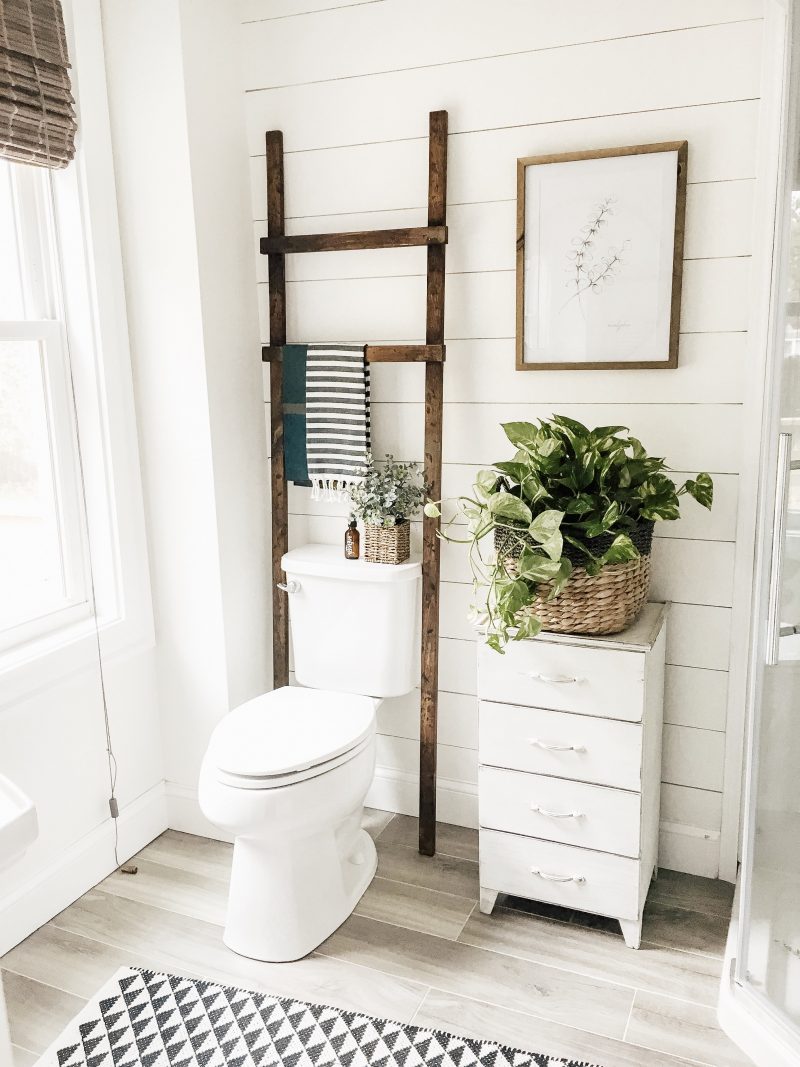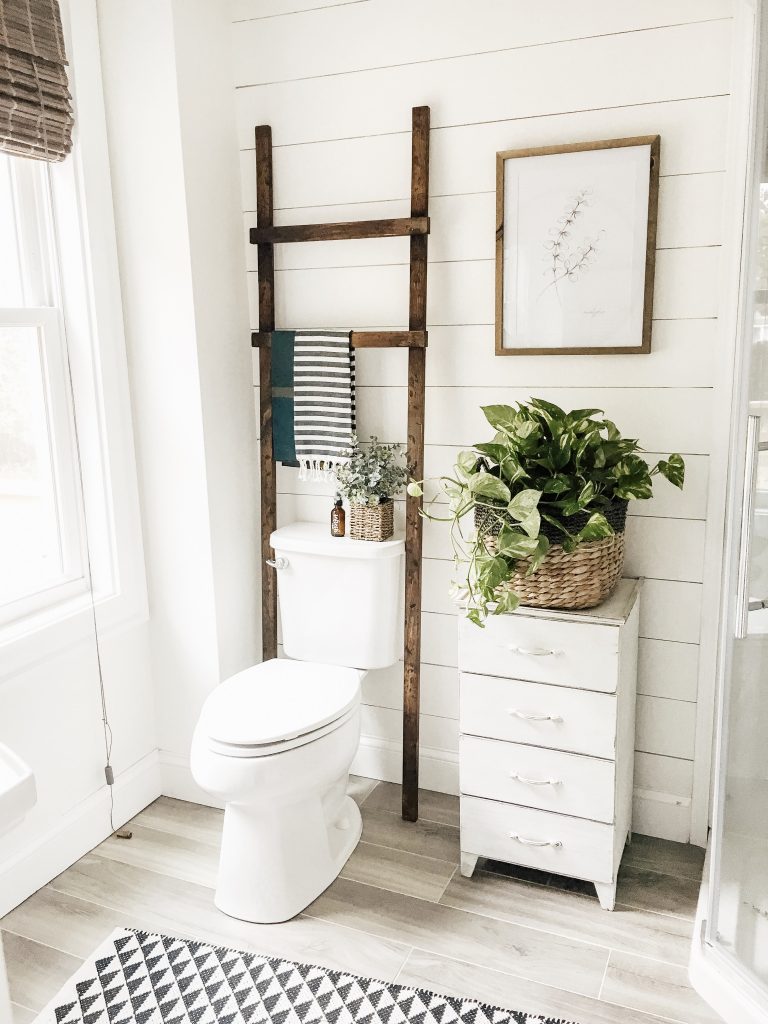 Benjamin Moore Simply White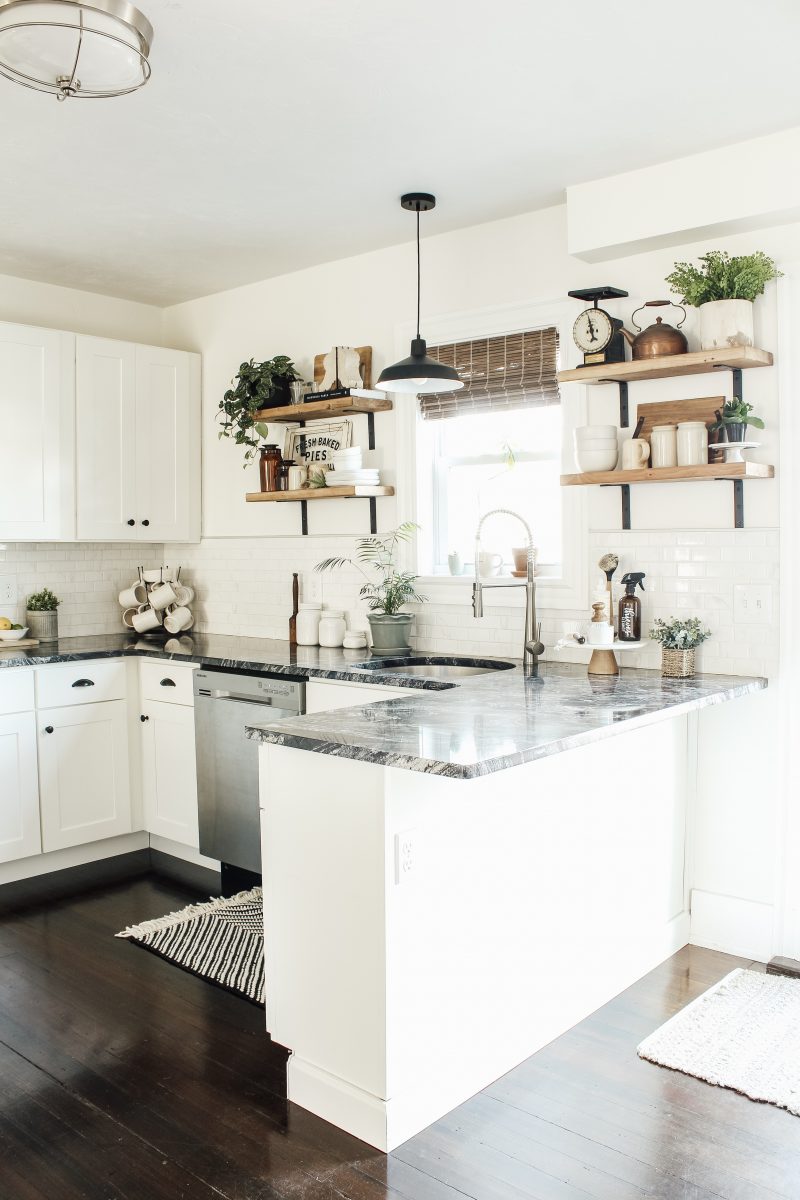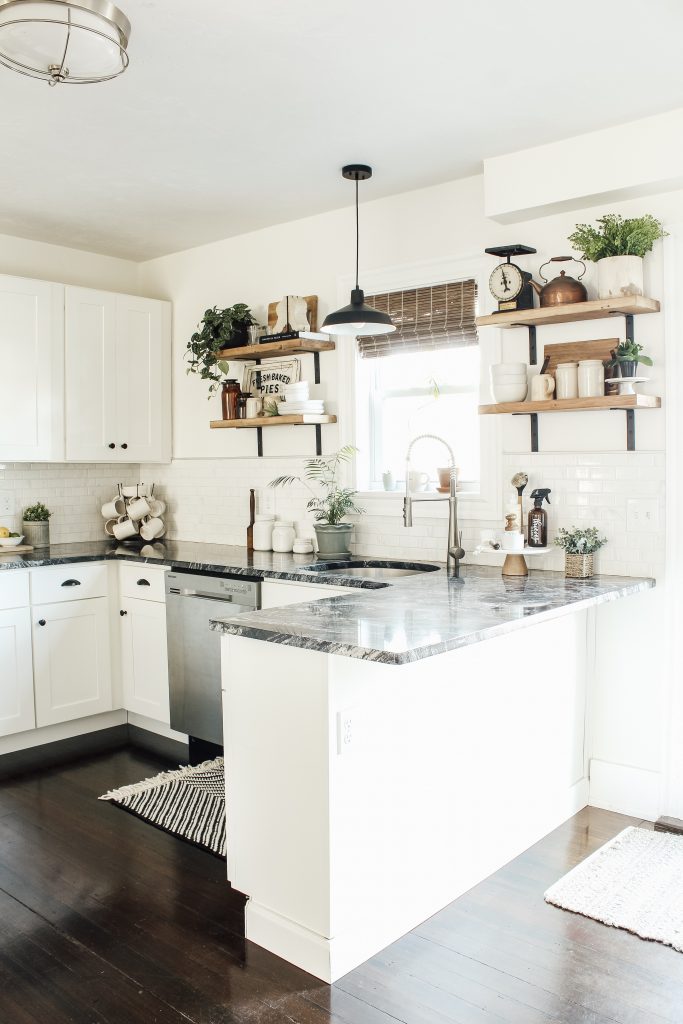 Benjamin Moore Cloud White
GRAY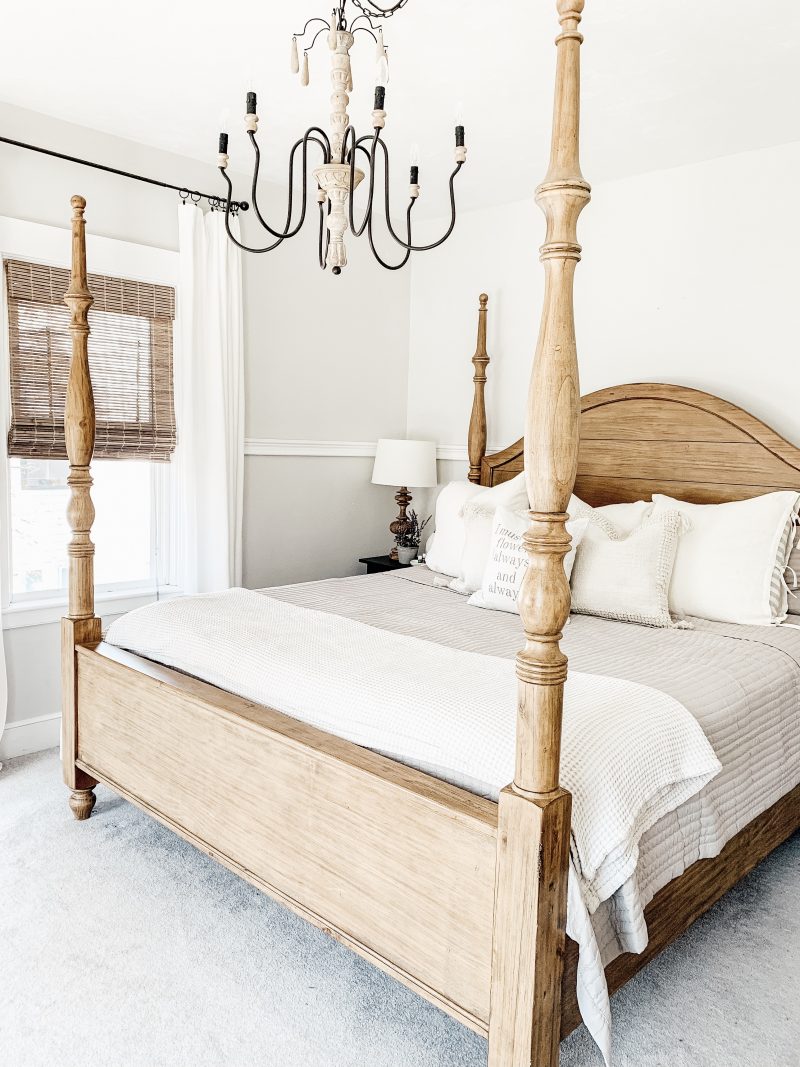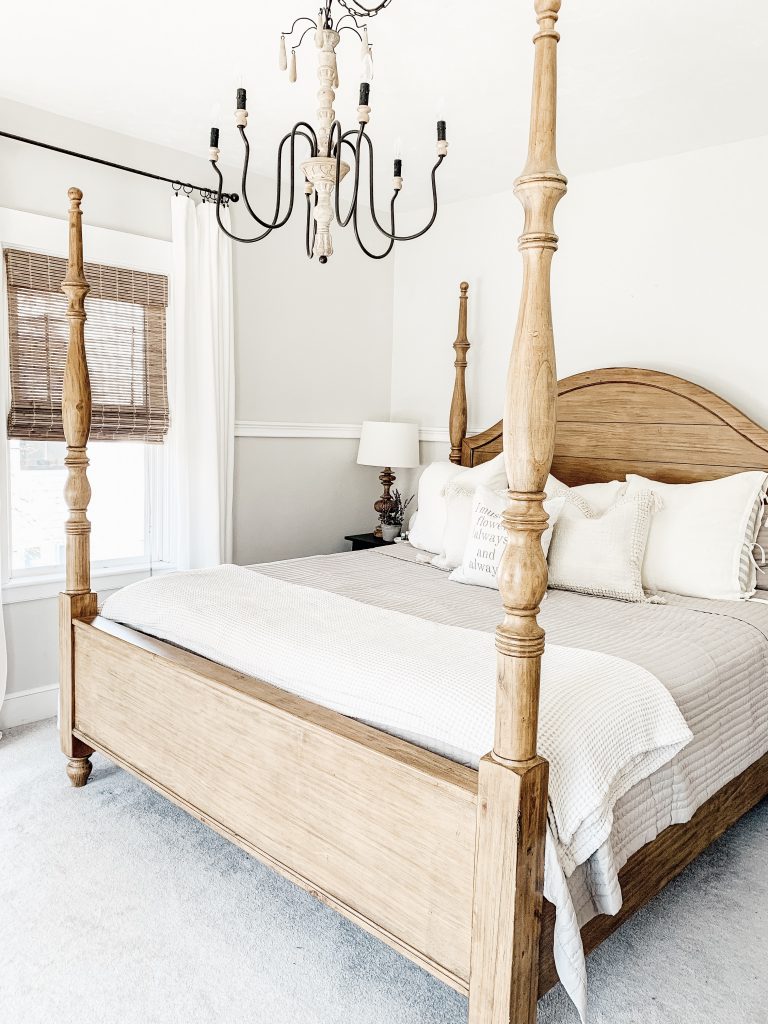 Benjamin Moore Gray Owl – Lighten by 50%
GREIGE
Related Post: Best Warm Gray Paint Colors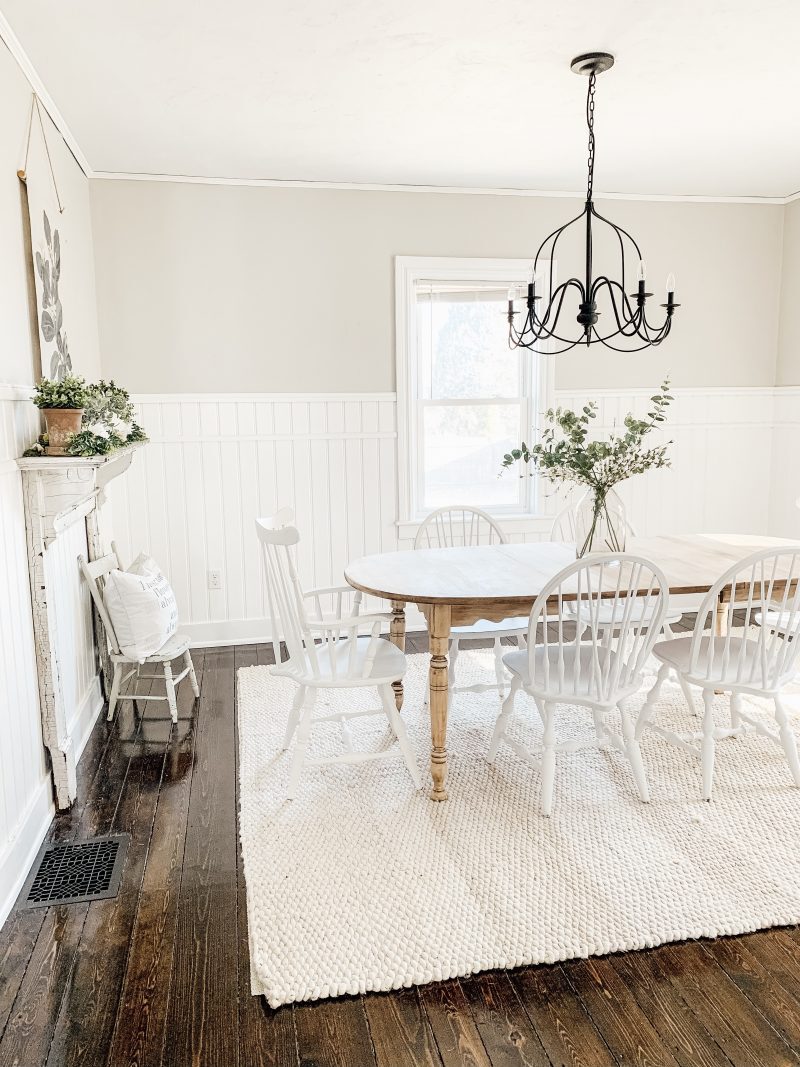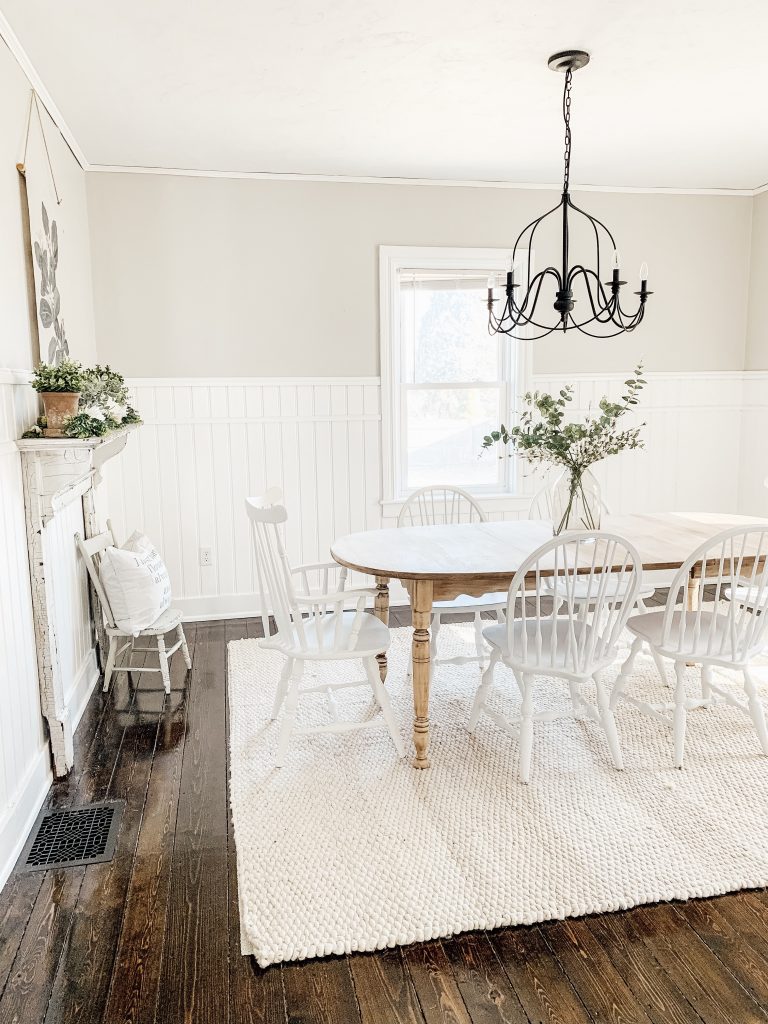 Sherwin Williams Agreeable Gray
BLUE/GREEN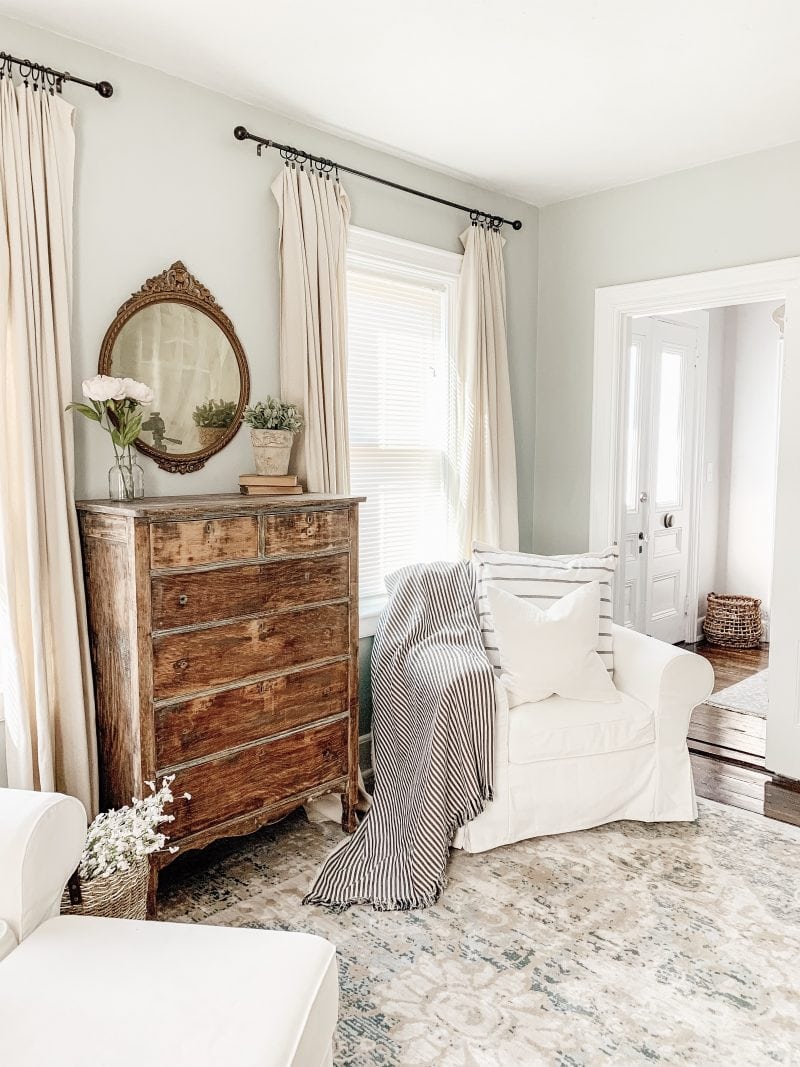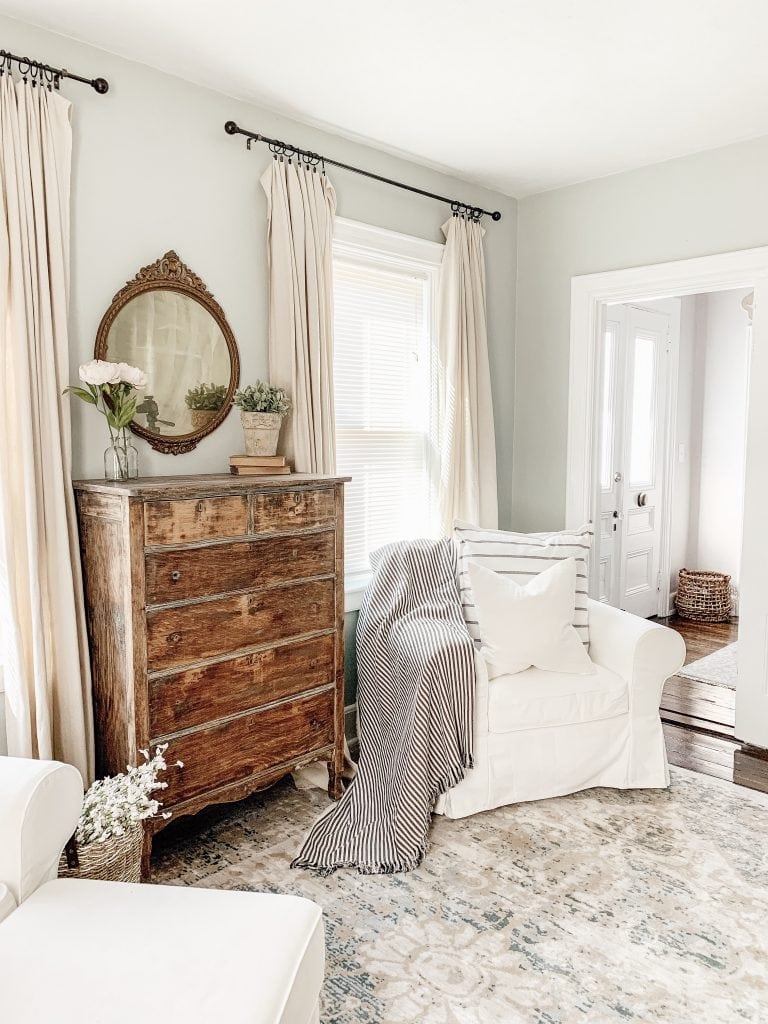 Sherwin Williams Sea Salt
Favorite Trim & Ceiling Paint
I like to keep my trim and ceiling a true white paint color and these are my two favorites.
How to Select a Paint Color
SAMPLES, SAMPLES, SAMPLES!!
Getting samples are so important when choosing a paint color. How a color looks online, in the store, or even at a friends house may be totally different than how it looks in your own home. Colors can change slightly due to natural light, artificial light and the decor that you already have in your home.
I recommend collecting a bunch of paint chips( those little paper paint cards) at the paint store and bringing them home. Look at them in your space and then narrow it down to 3 colors that you love. Then you can get actual paint samples in those colors. Looking at the paint chips in your home first will help you narrow down your options and save you money. Those small paint cans can add up.
The next step can be done in one of three ways. If you don't mind paint samples on your walls you can paint the 3 colors you chose in a couple of different places within your space.  An even better option would be to order large samples from Samplize.
Samplize is an online retailer that offers peel-and-stick paint samples painted with the real paint color. This allows you to see what the actual color will look like without damaging your walls. You can save on all those paint cans, making for no cleanup and no waste.
Another option is to paint the samples on a large foam core board and move it around your space. The point of this is to see what the colors look at different times of the day and with different amounts of light.
Lighting is so important when choosing a paint color. Make sure you view the colors at different times of the day, with both natural and artificial light. You will be surprised at how different a color can look depending on the light.
Undertones
Knowing the undertones of your paint color is so important. Have you ever painted a room beige and then noticed that it looks a little pink or picked a gray that reads more purple. Understanding the undertone will help you make a confident paint choice before you put it on the wall.
For example, when you pick a gray paint color, the main color of the paint is grey. But every paint color has undertones, these are the subtle influence of color underneath the main color. This is also what makes a color warm or cool.
The best way to determine the undertone of a paint color is to line up shades of the same color next to each other. You will see that some of them look more blue, more green, more beige, etc.
You can read more about undertones by clicking here.
LRV- Light Reflectance Value
Okay, this part gets a little technical, but its something you may want to consider when picking a color. Every paint color has an LRV, or Light Reflectance Value, shown in the form of a number.
This number is basically going to tell you how light or dark the color is going to look in your space.  The LRV numbers range from 0-100, with 100 being the lightest and 0 being the darkest.
This is a measurement that tells you the percentage of light that is going to be reflected back into your room. A low LRV is going to reflect a small amount of light back into the space making the color darker. And a high LRV is going to reflect a lot of light back into the space making it lighter. This is all going to depend on how much natural light you have in your space.
Pro Tips
Here are a couple of pro tips that I have learned over the years when it comes to selecting paint.
Paint Fan Deck Tricks
Lighten up the Color
This is my absolute favorite trick, and it makes finding the perfect color super easy. Have you ever chosen a color that was almost perfect but was just a little too dark? This is how I felt about Gray Owl in our home.
Did you know that you can ask your local paint store to lighten the color by 20-50%? Talk about a life saver. It stinks to have to start the paint hunt all over again when you were so close to finding the perfect color and this tip can save you all the hassle.
How to Select a Paint Finish
I get asked often how to choose a paint finish. The paint finish can affect the way a color appears, so it is important to decide this before you select samples. Below is an easy way to decide what the finish you should be using based on your space.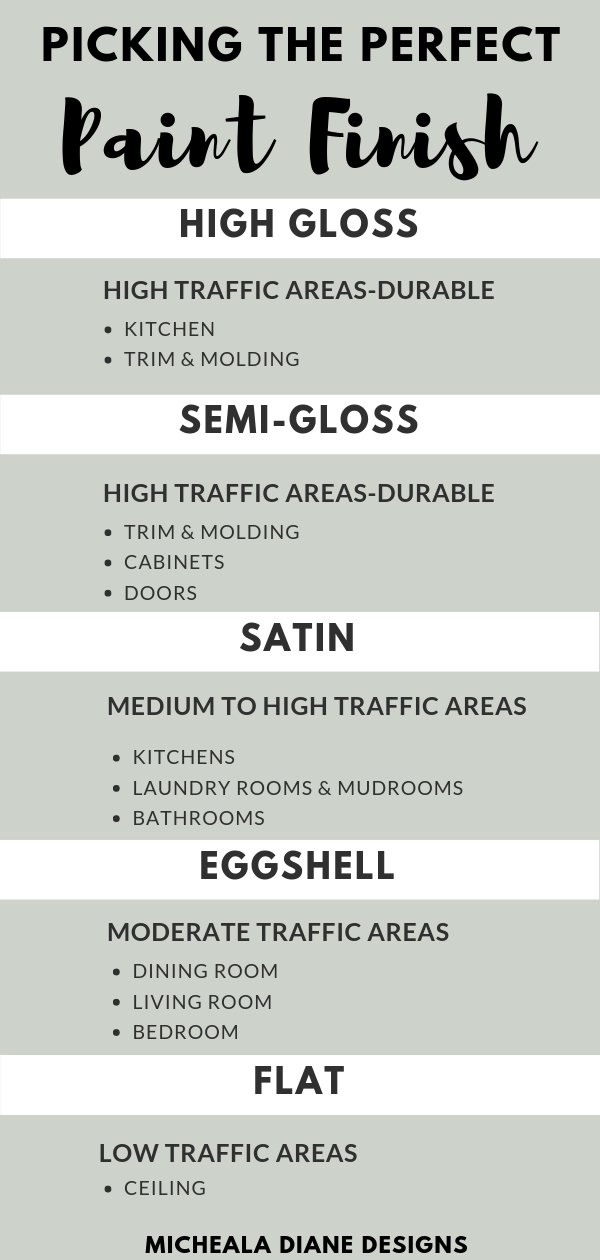 What to Read Next:
Neutral Paint Colors | My Home Paint Colors
Affordable Farmhouse Style Rugs