Today is the next post in my blogging series. Learn how to promote your blog and get traffic to your website.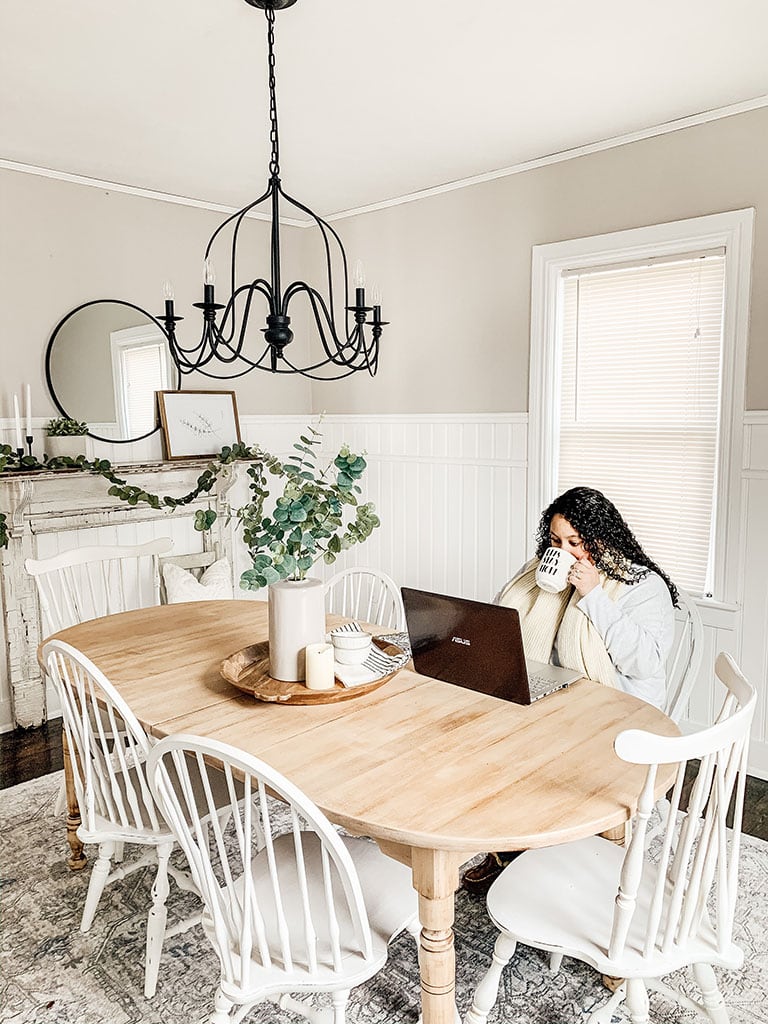 I am back for the next post in my blogging series. If you missed the the first one about how to start a blog you can read it here. Today I am going to be sharing how you can promote your blog.
The key to a profitable blog is to have actual people visit your website. You don't want just your mom reading your blog :). There are three main ways that I bring traffic to my blog and that is Pinterest, organic search and social.
How to Promote Your Blog
"Affiliate links provided for your convenience, please read my disclosure for more information."
Pinterest
I am sure that you have used Pinterest in the past. To find your favorite recipe or even design and decor inspiration for your home. That may even be how you found my website.
Pinterest is a visual search engine and is one of the fastest ways to get traffic to your website when you are first starting out
.
The great thing about Pinterest is it doesn't care how new your website is. All you have to do is provided valuable content that other people are searching for on Pinterest. So the first thing you should do is create a business account for your blog.
How you pin on your business account is a little different than how you would pin to your personal account. I know on my personal account I would pin workouts, recipes, home decor, and fashion
just
to name a few.
When you set up your business account you are going to want to create boards and pin pins that are relevant to your niche
. This will tell Pinterest what kind of website you are.
The best way to get started with Pinterest with Carly Campbell's
Pinterest Strategies
. I was able to get 16,000 pageviews my first month of blogging using her strategy.
This E-Book shares everything you need to know.
From setting up your account, making pins and creating a manual pinning schedule and strategy that will skyrocket your traffic
. This is one of the best resources that I have found for getting started with Pinterest. And it is super affordable.
To purchase Pinterest Strategies click here.
After you
purchase
the E-Book you will also get access to her FREE Facebook group. That is full of bloggers at different stages in their business. It is a safe place to get your blogging questions answered and help others. This group has been a life saver throughout my first year.
Carly also has a paid mastermind group on Facebook where she shares all her latest discoveries on Pinterest (and what she's experiment with). If you want to keep up to date with all the latest Pinterest strategies I highly recommend subscribing to this group. It is a low monthly cost and she takes the guess work out of the constant Pinterest algorithm changes. It also include 10 custom Canva pin template to your mailbox every month. I think the mastermind group alone is worth it but the extra pins are a great bonus. You can join here.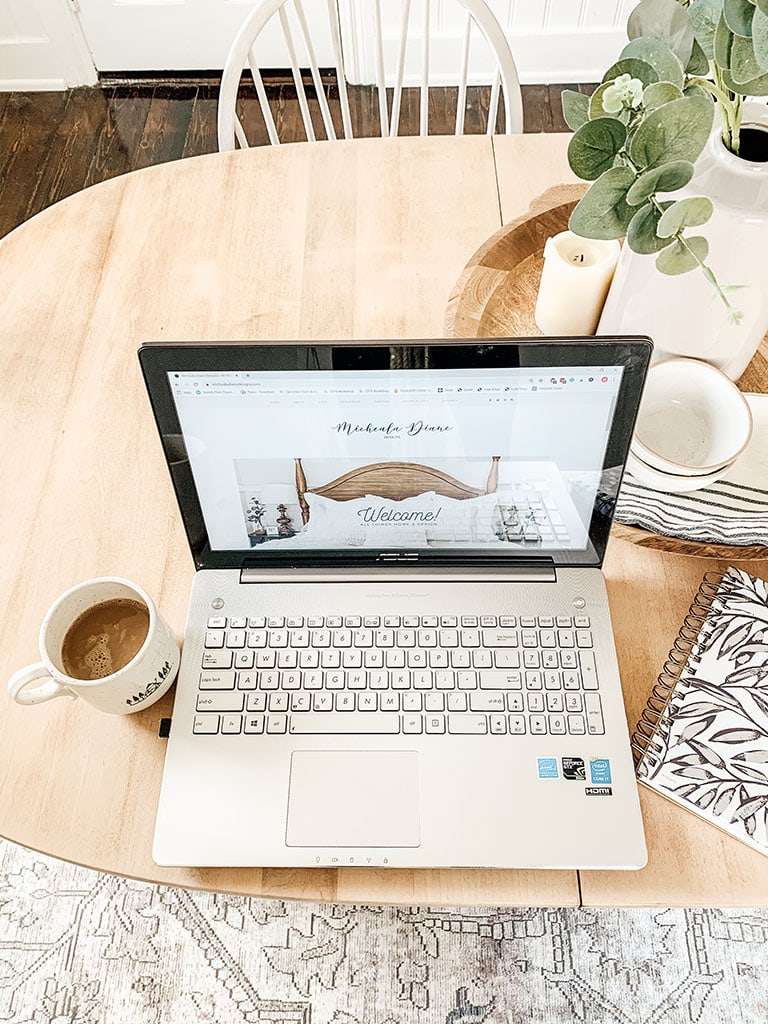 Google
The next way that I get traffic to my website is through google search. When you have a question think about how many times a day you jump on to google to find the answer. If you are anything like me it is a lot.
You are going to want your blog to show up on page one when someone searches about something that you have written.
This is going to bring you organic traffic that is even more long lasting and more stable than Pinterest traffic
.
The way to get this kind of traffic to your site is to write post that
are optimized
to rank on Google. This
is
SEO or Search Engine Optimization. This is how people will find your website.
Unfortunately it is not the easiest way to get traffic to a brand new site. It can take 6-18 months for google to actually recognize your website and start sending traffic to it. This is because Google wants to make sure you are a legitimate website.
This does not mean that you should ignore SEO until your blog is a little older.
It is very important that you are writing blog post that
are optimized
for google from the very beginning
.
You want to make sure that your post are set up
properly
so that when Google does start to trust your site you will be able to rank more
quickly
.
SEO can sound
really
complicated and I have to admit I had no idea what I was doing in the beginning. This is one of those areas where it is worth investing in education. One of my favorite courses that I invested in is
Stupid Simple SEO
.
Stupid Simple SEO is one of the most comprehensive SEO courses that I have seen.
Just
like the name the creator Mike Pearson, makes it stupid simple to learn exactly what you need to do to rank on page one of Google
. He teaches you
literally
everything you need to know about SEO.
He does only open his course a couple of times a year.
If you have been struggling with SEO or have no idea what SEO is this is the course for you.
To purchase Stupid Simple SEO click here.
If he course is not open right now he also offers a
5-Day SEO Bootcamp.
It is completely free I
highly
recommend signing up for that.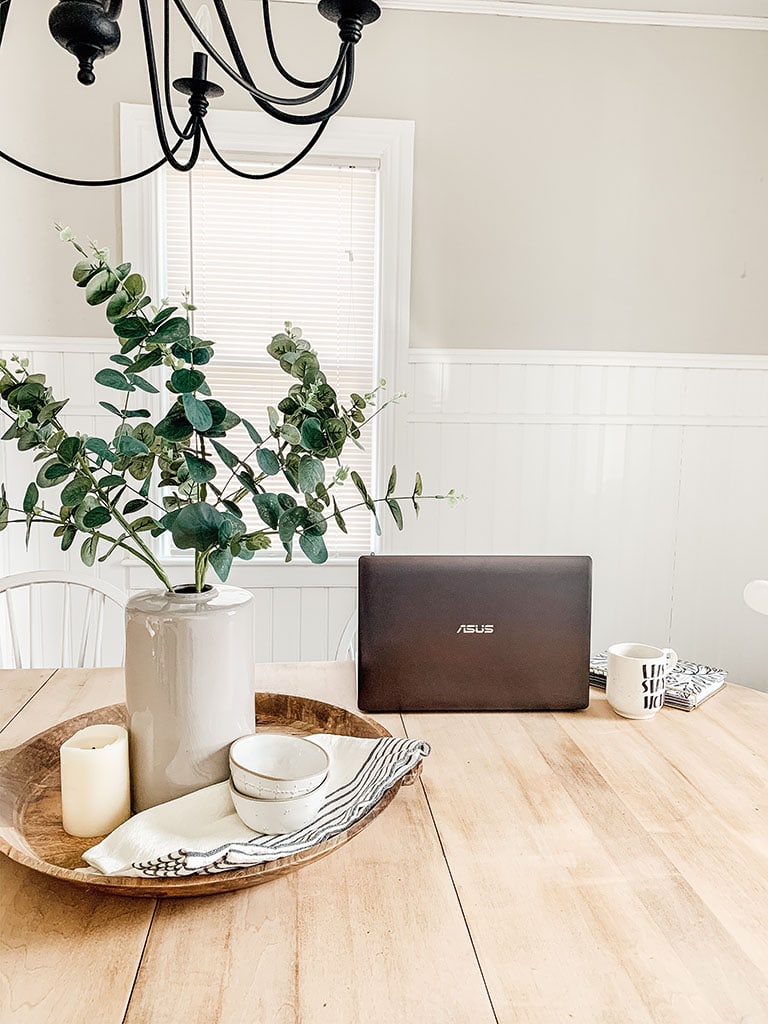 Social
Another way you can get traffic to your blog is through social media. This can be Instagram, Facebook, Twitter being the most common.
The key to choosing which social media platform to promote on, is finding out which one your audience uses
. I
personally
use Instagram. I have found that there is a large home decor community because it is such a visual platform.
Although social media can be a great way to promote your business. I have found that it does not bring in as much traffic to as Pinterest and Google.
However
it is great for partnering with brands and making money through affiliate sales
. Instagram can be a lot of work to maintain and keep up with where as a blog is a little bit more passive. So you will have to decide if this avenue to promote your blog is worth your time.
If you do not have a large following on social do not think that your blog will not be successful. They rarely will ever go hand in hand. Social media is
just
a tool to expand your reach.
How to Grow on Instagram
With that being said if you do have a desire to grow on Instagram below are some tips that helped me get to 10K.
Be consistent and show up- This means don't

just

post when you feel like it make a schedule and have a plan.

Be social- This means commenting on other people post. And responding to the people that have taken the time to comment on your post.

Post quality content- This is a visual platform, your photos have to be bright and crisp. Your feed should look curated and have the same

overall

vibe. I love using presets for this.

Show up on stories- Your audience wants to see you. ( I am still working on this)

Make friends- the fastest way to grow is to get support from others doing what you are doing. This means sharing other accounts and teaming up with them to get in front of their audience.
These are
just
some of the ways to promote your blog and start getting traffic to your website. I hope that you found this helpful as you navigate how to get people to visit your site.
Be sure to come back for the next post in my blogging series. To be the first to know when it
is released
join my newsletter
.
What to Read Next:
How to Start a Home Decor Blog