Today I am sharing the last post in my blogging series. The eight lessons I learned in my first year of blogging.

These are some of the most important things that I have learned so far. I hope that you will be able to learn from my experiences and be ahead of the game.
Here are the eight things I wish I had known from day one.
8 Lessons I Learned My First Year Blogging
Lesson #1: Never Let Fear Stop You
FEAR. Fear is something that held me back so long from starting a blog. If I had realized what my life and my blog would look like a year later, I would have started way sooner. Never let fear stop you from pursuing your goals. The worst thing that can happen is that you fail or you end up hating it. At the end of the day if you don't give it your best shot you will never know.
Lesson #2: Some People Won't Get it and that's OK
Many people don't understand how blogging works. Even those closest to you will
probably
not get why you are investing so much time and energy into a "blog". It can be disappointing when you feel like you have to defend the choices you are making.
Unless they have a blog or have had one in the past they are not going to get the day to day aspects of blogging and that is OK! The first thing I learned is that you have to be doing this for yourself.
On the upside, one of the amazing things about blogging is the community. There are so many other bloggers that understand exactly what you are going through. They will be able to help you through the growing pains and to celebrate your wins. Find your tribe.
Lesson #3: This is a marathon, not a sprint
Like many things in life, time, and hard work produce the best results. Blogging is not a get rich quick scheme. It takes time and patience!
I remember when I was about three months into blogging. I was only getting about 150 views a day and I felt like no matter what I did I was stuck at that number. I reached out to a great group of people in a blogging Facebook group. They all reassured me that it
just
takes time. That's not always something that you want to hear. But I took it and waited. Sure enough the after a couple of months I started growing again.
Even after a year, I am not exactly where I want to be but when I look back to where I started I am so happy that I did not give up. You may not make any money in your first month, 6 months or even a year and that's ok.
Just
don't give up! Keep producing content
consistently
, keep learning as much as you can, and in the end, it will pay off.
Lesson #4: Don't Compare Yourself to Others
This is a hard one. I find that even when we know better we tend to compare ourselves to those around us. Especially to those that
we feel
are running the same race. Every single person blogging is so different. Not one blogger is the same. That is the awesome thing about blogging. You are sharing your own unique thoughts, voice, and style. You are your own boss and you get to run your business exactly the way that you want to.
I learned this first year that not only is each blogger unique, but each niche is very unique. Some niches are going to have an easier time growing and that's
just
the way it is. There is no way to compare one blog to another.
This is
really
hard in the beginning. You may see bloggers that started the same time as you and that are growing faster or making more money.
Every website is different, every niche is different, and you can't fall into the trap of comparison
. Keep your mind focused on what you are trying to
accomplish
. The great thing about blogging is that you are in control of your own success.
Although I learned this in my first year it's still something that I have to remind myself often. So if you have been there or are there know that you are not alone.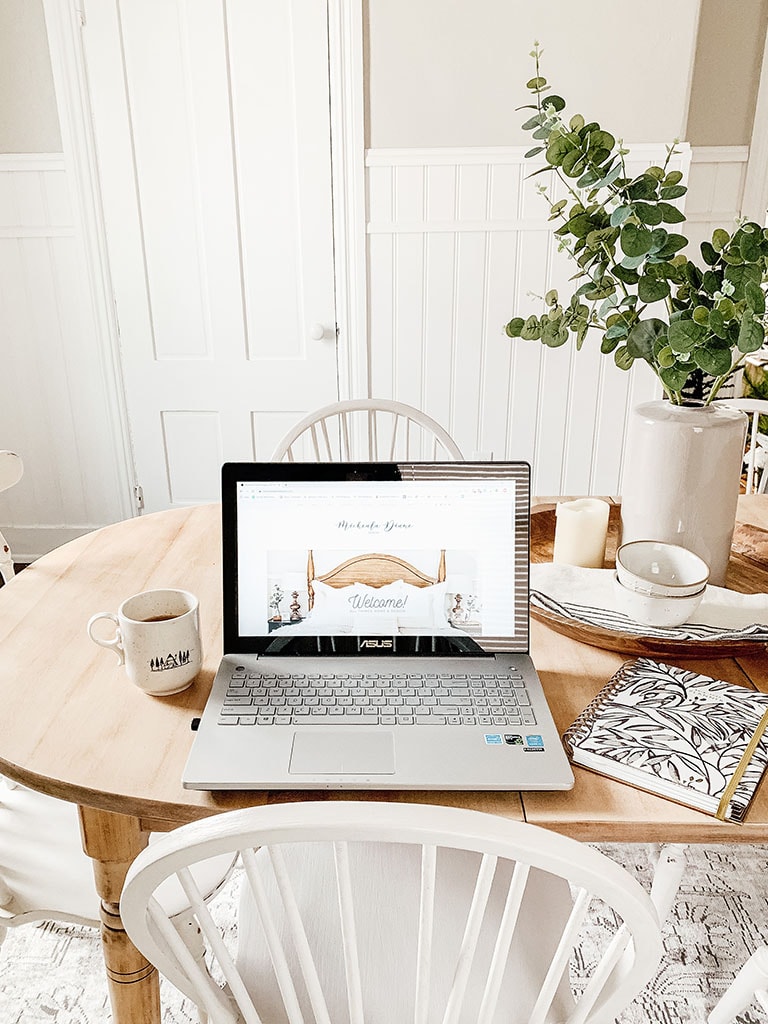 Lesson #5: Invest in Blogging Education Early
If you are reading this and take at least one of the lessons I have learned my first-year let it be this one. Investing in your business it what is going to take it to the next level. I invested in my blogging education from pretty much day one and it has been so worth it.
When many people want to start a blog they
really
just
like the idea of sharing their passions with the world, and the potential to make money
. I know for me I had no idea what I was doing in the beginning. There is a lot of free information out there, but it will only take you so far.
I invested in a
Pinterest course
right away. When you are first getting started Pinterest is a great way to get free traffic to your website. But you have to know how to set everything up right and create a strategy that will help you
be seen
on the platform. If I had not invested in this course I know it would have taken me so much longer to grow.
When it comes to buying courses or investing in coaching make sure that you are getting recommendations from people that you trust
. I have purchased a couple of courses ( luckily it's only been a couple) that were awful. I only recommend the courses that I found to be crucial to my blogging growth. You can find the blogging resources that I
highly
recommend
here
.
Investing in blogging education early will set you up for success and save you so much time!
Lesson #6: Blogging is only 20% Content Creation
This is another
really
important lesson that I had no idea about in the beginning. I thought that creating a blog post was the main focus. And that I would be spending most of my efforts producing great content.
The truth is you can write the best content or even the most content and none of it will matter if you don't have anyone to read it
.
20% of your time should
be dedicated
to writing a great post and the other 80% should
be dedicated
to promoting that content
.
Whether that is sharing and interacting on social media, engaging with your audience, networking, etc. This is so important for growth
.
Lesson #7: Track Everything
Every month I make a note of my stats. I have been doing this from month one and it is so encouraging to look back at where I started and where I am now.
On months when my traffic is declining or I didn't meet a pageview goal, I look at where I started and it gives me that push to keep going
.
Even if you are not into spreadsheets I
highly
recommend taking the time each month to sit down and see where you are at
. It is also a great tool for setting new goals. I promise at the end of your first year when you can look back at all the numbers you will thank me!
You will also want to track all the money you make and all your expenses. This includes everything you paid to start your blog and any courses. You can even expense the material you purchased for a blog post. Keep receipts and track everything.
Lesson #8: Done is Better Than Perfect
This was a tough lesson for me because I am a little bit of a perfectionist. It's easy to get caught up on designing your site, writing a great blog post, or
maybe
even launching your blog. My advice is to get it done and stop worrying about making it perfect.
The great thing about blogging is that you own your website and you can always go back and make improvements or even edit a blog post after its published
.
You actually should be going back and improving the content you have on your site. It took me a while to grasp this concept but once I did it became so freeing.
I feel
confident in getting a post done and knowing that I can always go back.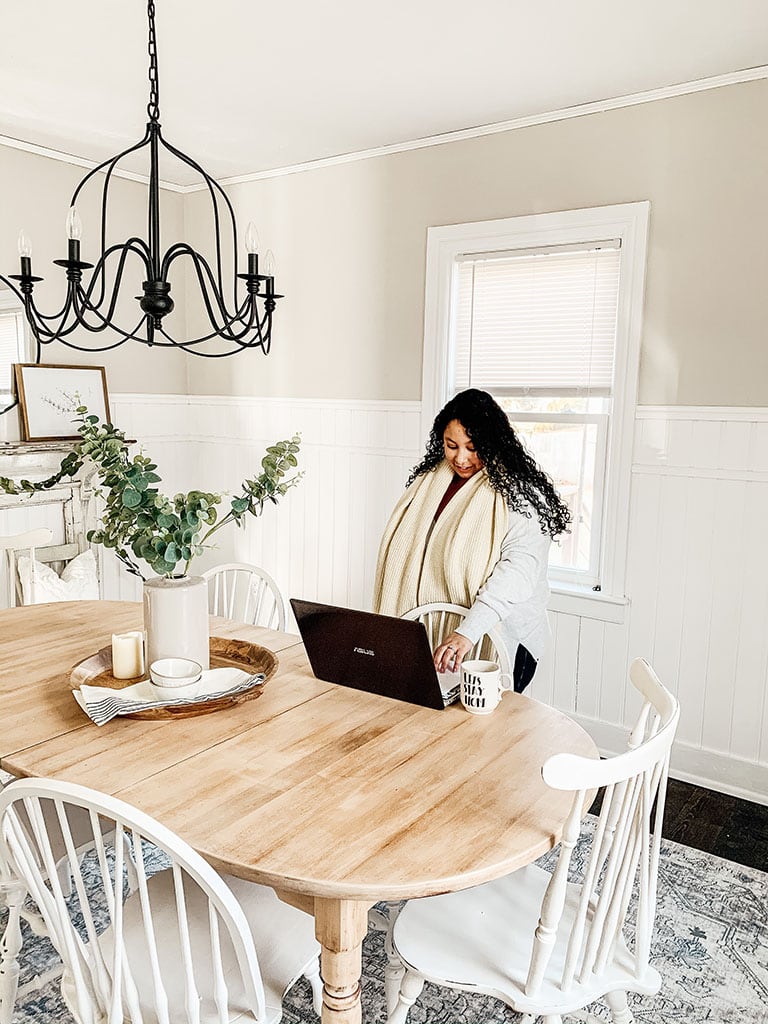 I hope that you enjoyed this series and that it encouraged you to start a blog of your own. If you have any other blogging question please let me know in the comments. Find the other post in my blogging series below.
What to Read Next:
How to Start a Home Decor Blog