The house is officially ready for Spring! Today I am sharing my simple spring living room.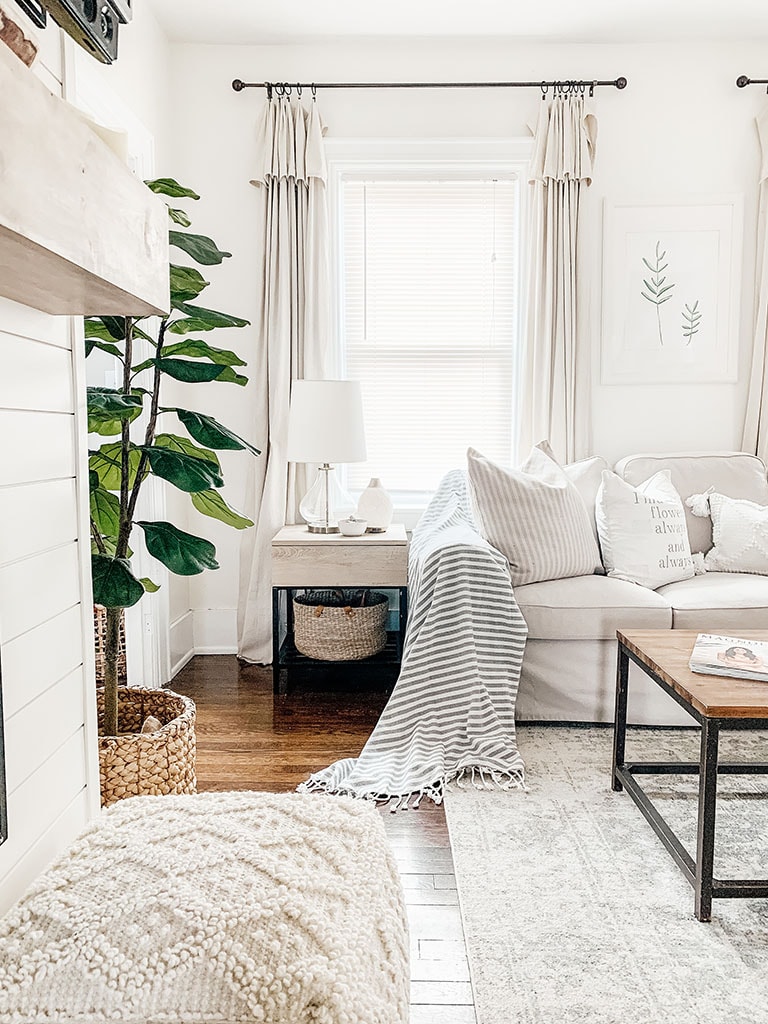 Each season I like to switch up my decor. Not big changes but simple ones that give our house a fresh look. If you haven't read my post on Simple Ways to Bring Spring Into Your Home I recommend checking it out. It gives you the basic steps to make small seasonal changes in your home. I used these steps for decorating my spring living room.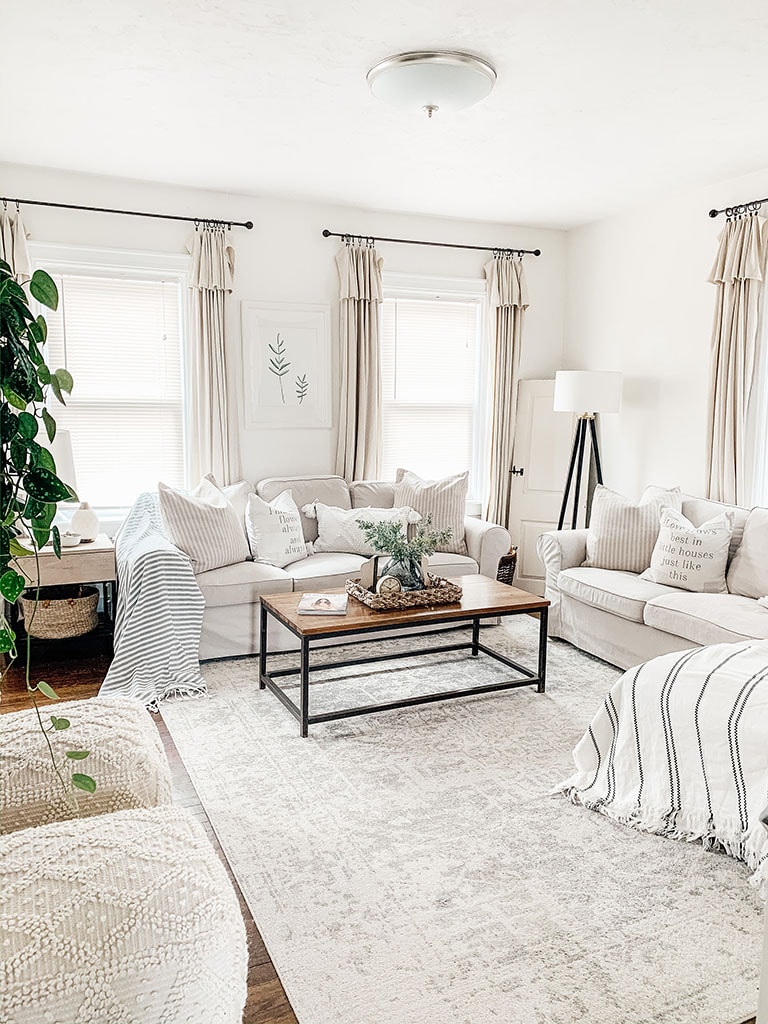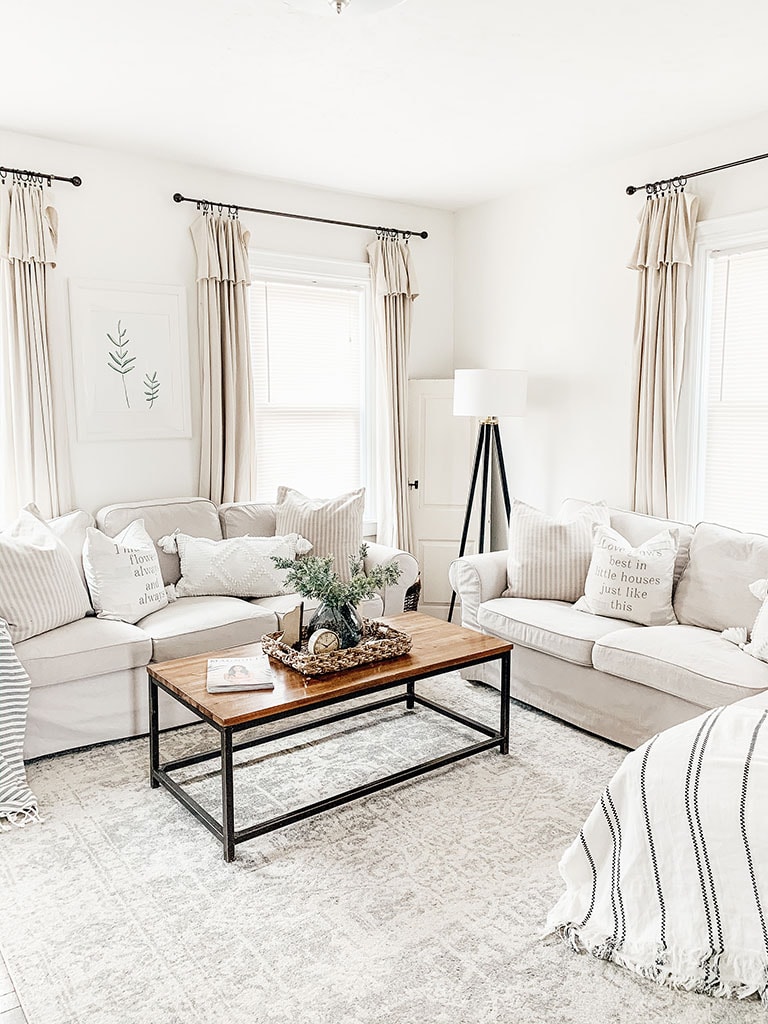 Spring Deep Clean
The first thing I did was deep clean the living room. This included washing all my slipcovers, washing the windows, behind the couches, dusting, and vacuuming. Every time I switch out my decor I give the room a deep clean. It gives your room a nice clean slate before you even start adding your new decor.
Related:Ikea Ektorp Sofa Review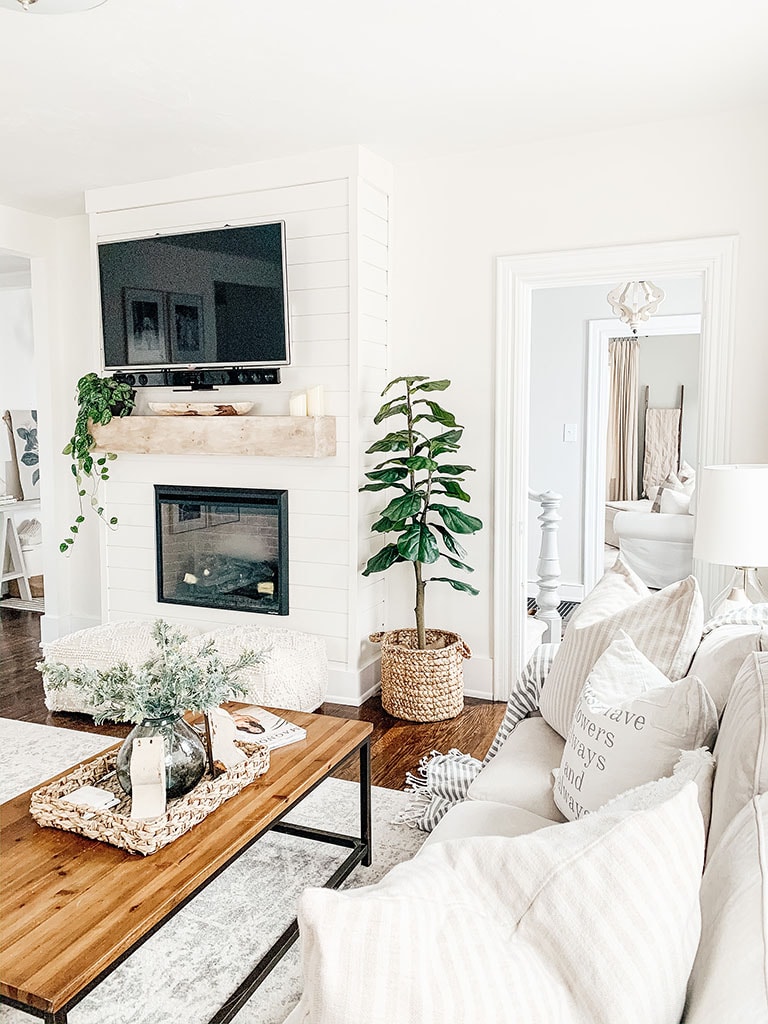 Related: DIY Shiplap Electric Fireplace & Mantel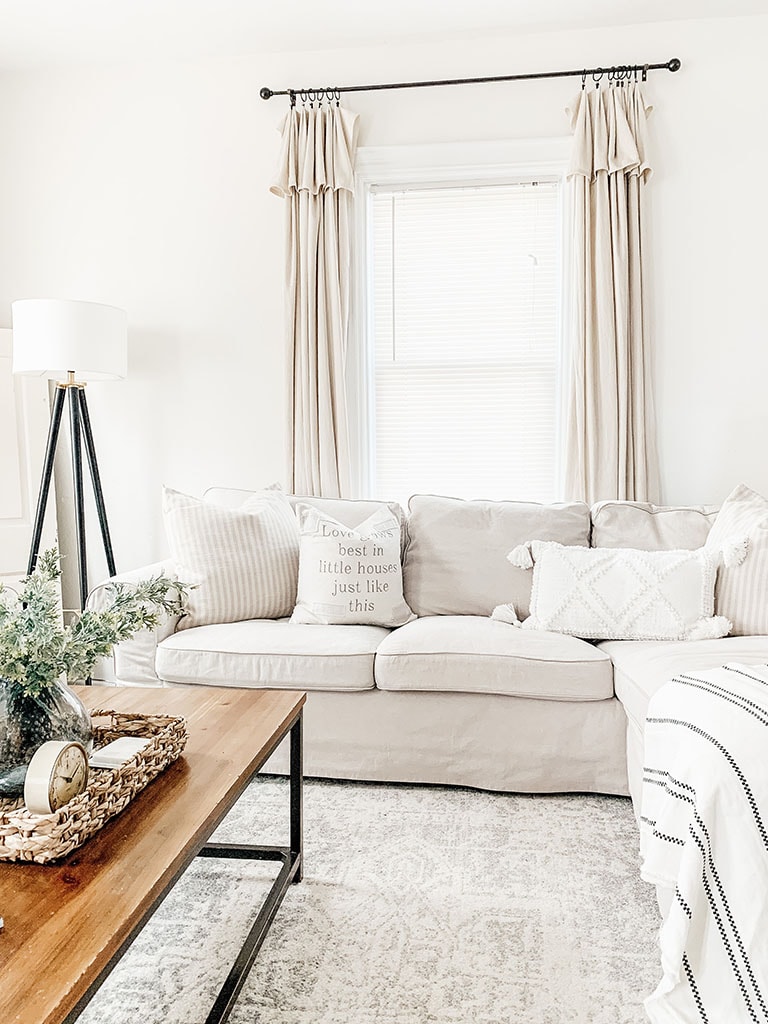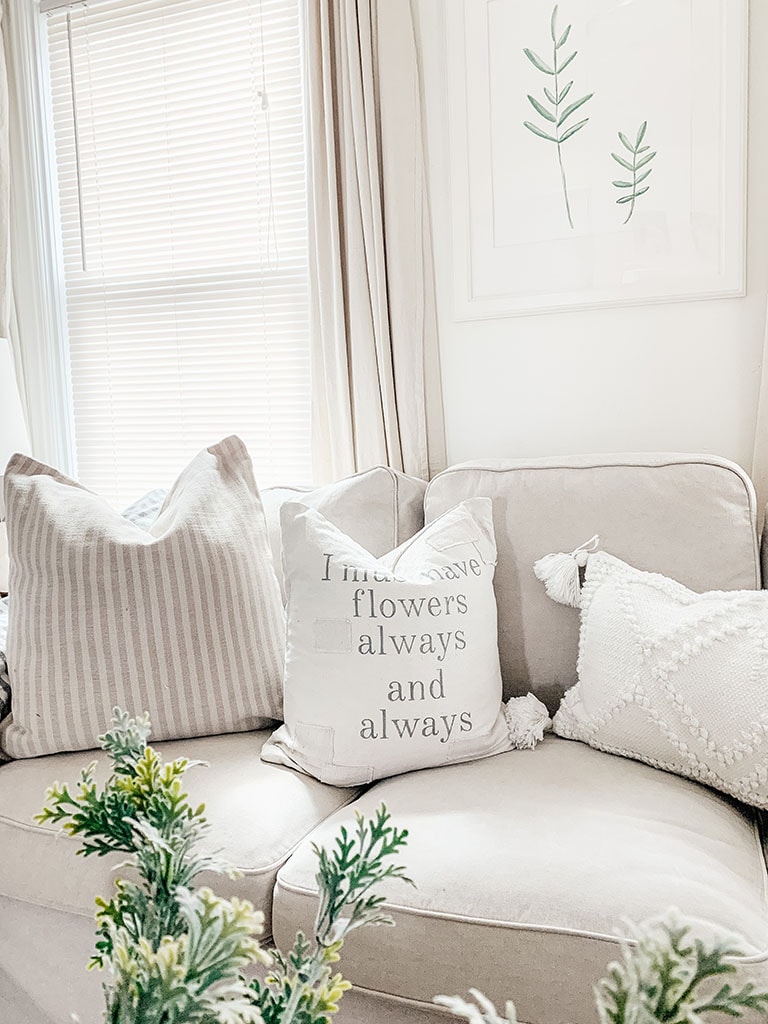 " Affiliate links provided for your convenience, please read my disclosure for more information."
Spring Pillows
Next, I changed out all my throw pillows. My pro tip for this is to buy pillow covers. This makes it inexpensive to switch out your pillows. Almost all of these are pillow cover and I actually just put them right over some of my winter pillows.
My favorite place to get pillow covers online is from With Lavender and Grace. She has beautiful covers with writing and a ton of accent covers. For my spring living room, I used two of her covers with wording. I must have flowers always and always, and Love grows best in Little Houses like this. ( Be sure to use coupon code MICHEALADIANE for 10% off)
I switched the rest of the pillows out to neutral colors for spring.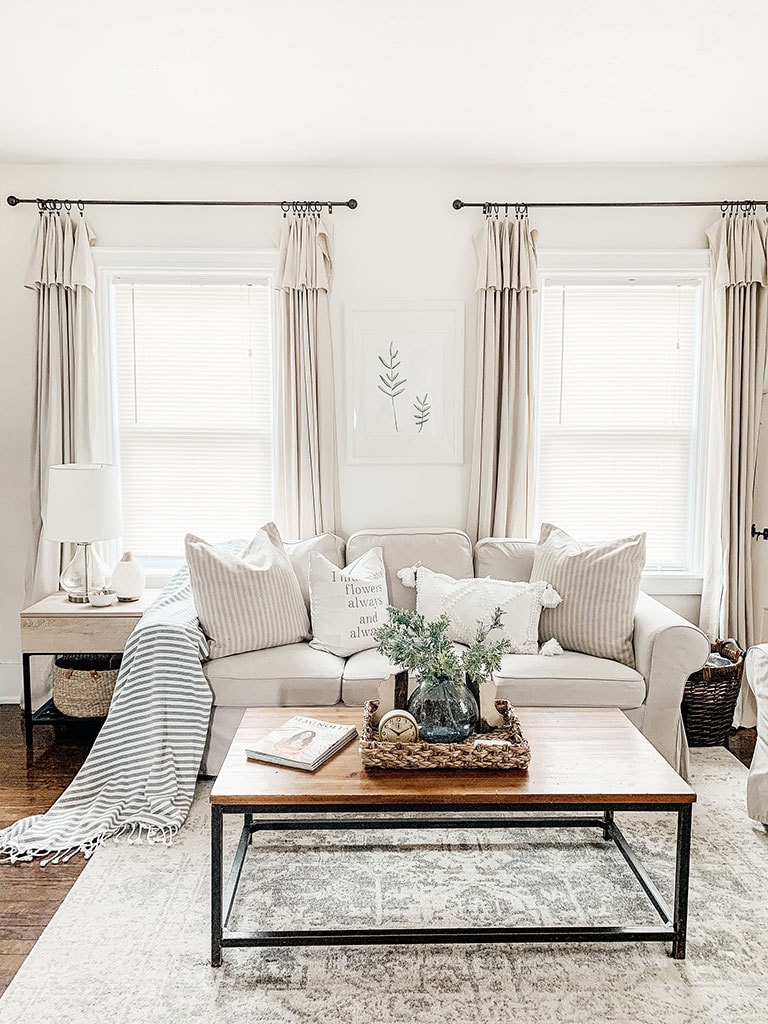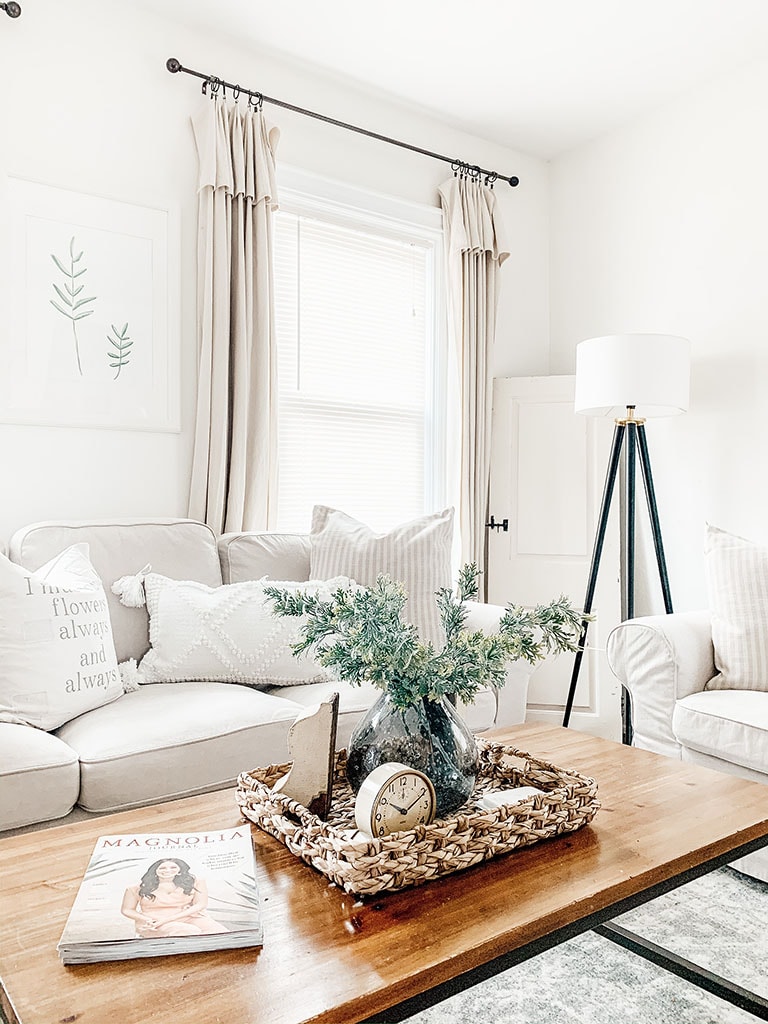 Spring Coffee Table Decor
Your coffee table is another great area to switch up your decor. For my coffee table, I switched up the vase and greenery. My spring living room is very neutral and I loved the pop of blue that this vase adds to my space. Inside I placed this faux greenery. Very simple but makes a statement on the coffee table.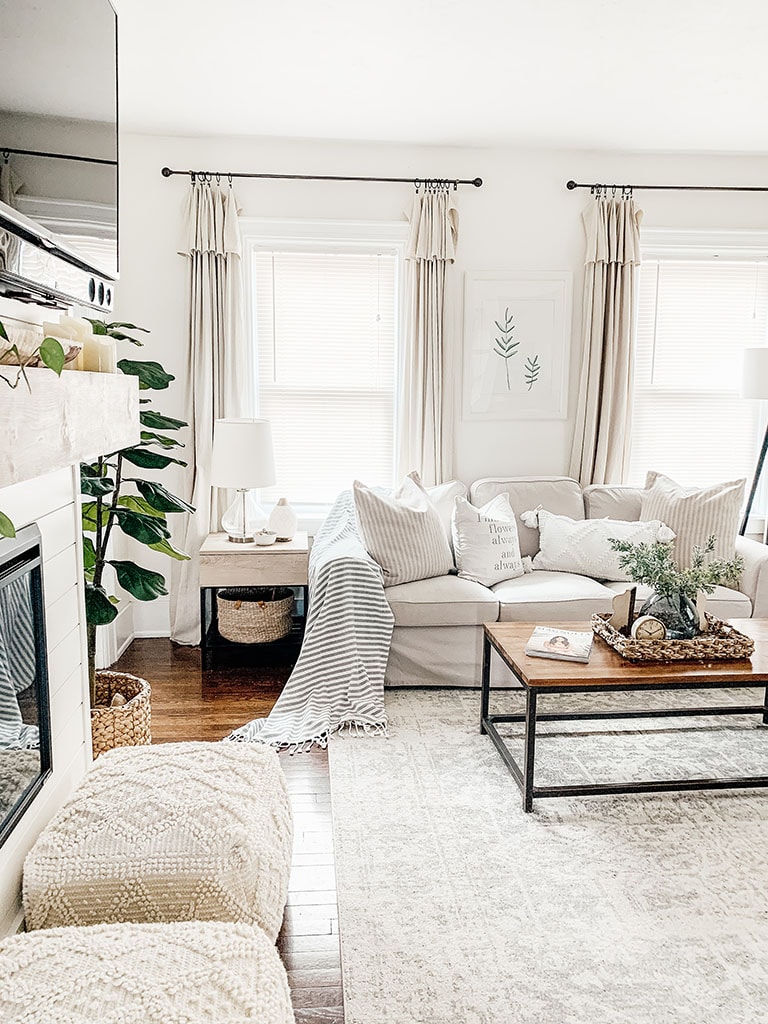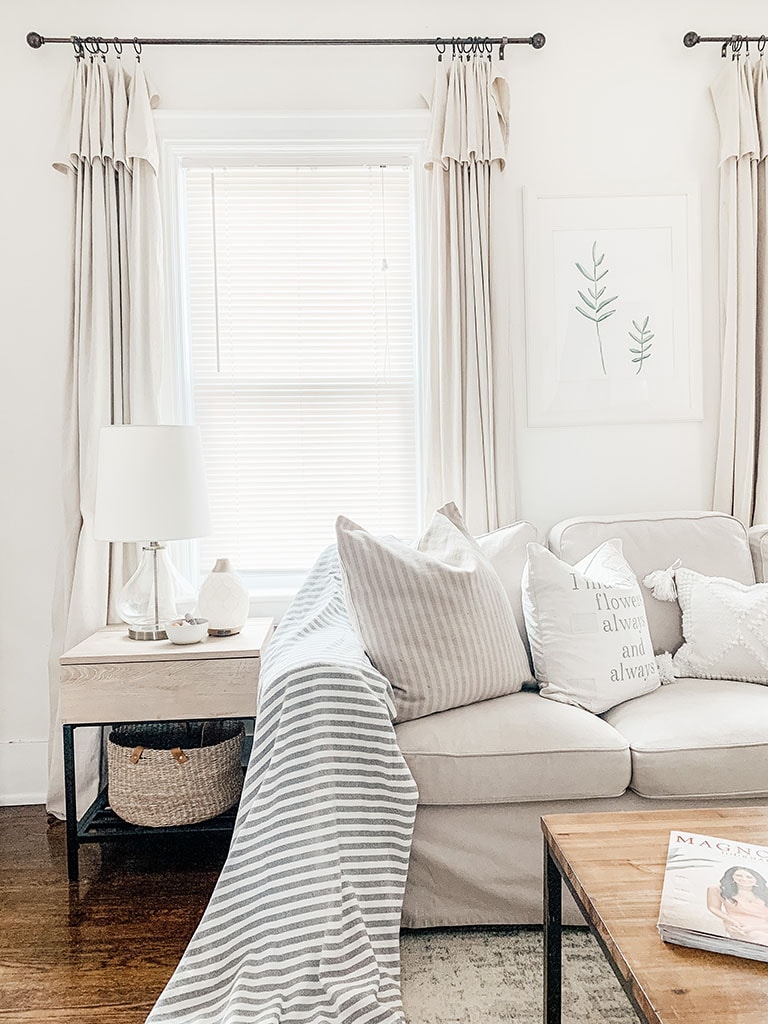 Simple Spring DIY Art Print
Switching up art is another easy way to add spring to your home and it doesn't have to be expensive. For my simple spring living room, I made my own art. I did a simple botanical nothing too hard or complicated. I actually didn't even have paper big enough so I taped four pieces together to make a larger print.
For this art, I first started by lightly tracing my botanical. Then I used watercolors. I made two shades of green, one lighter and one darker. As you can see from the picture below, you have to mix a few colors to make the perfect one.
My first pass I used the light green and then on my second pass I used the dark green to give it a little depth and shadow. Super simple, I just put it in a frame.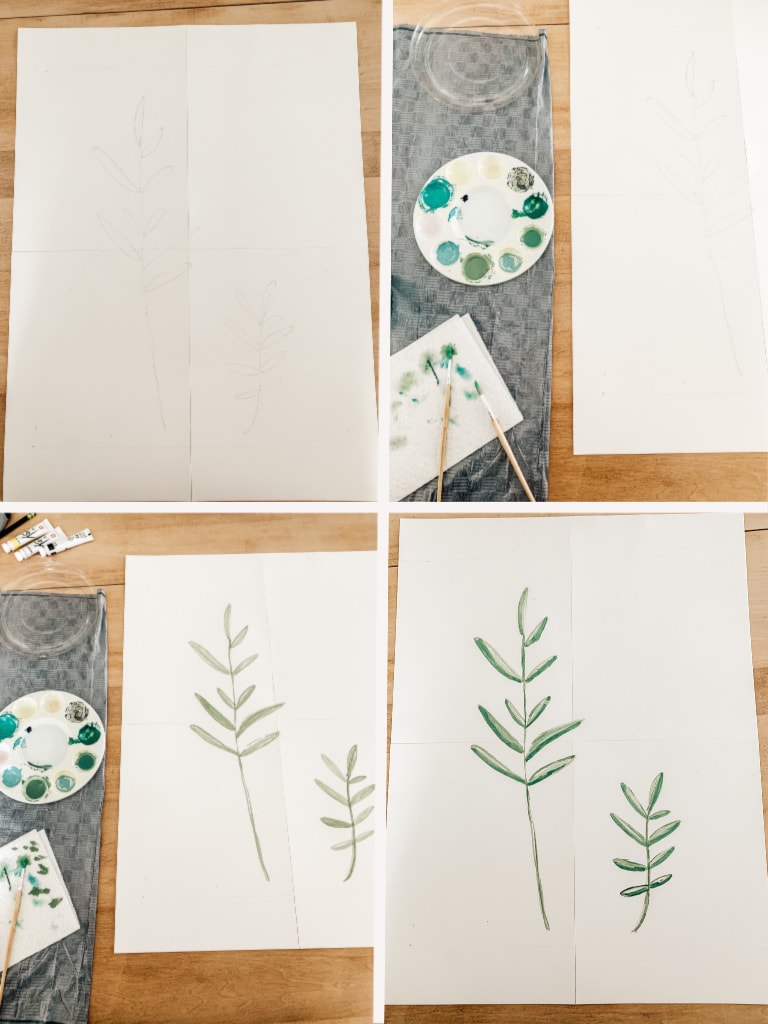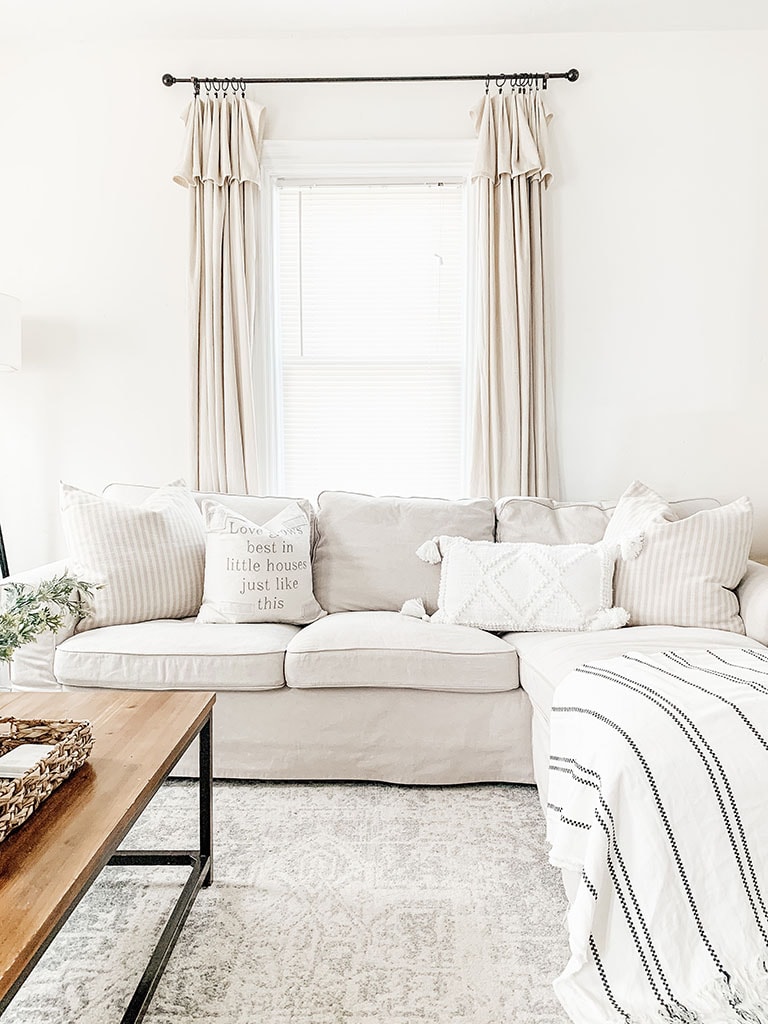 Shop This Post
I must have flowers always and always Pillow
Love grows best in Little Houses like this Pillow
Rug ( Use code MDD60 for 60% off any rug)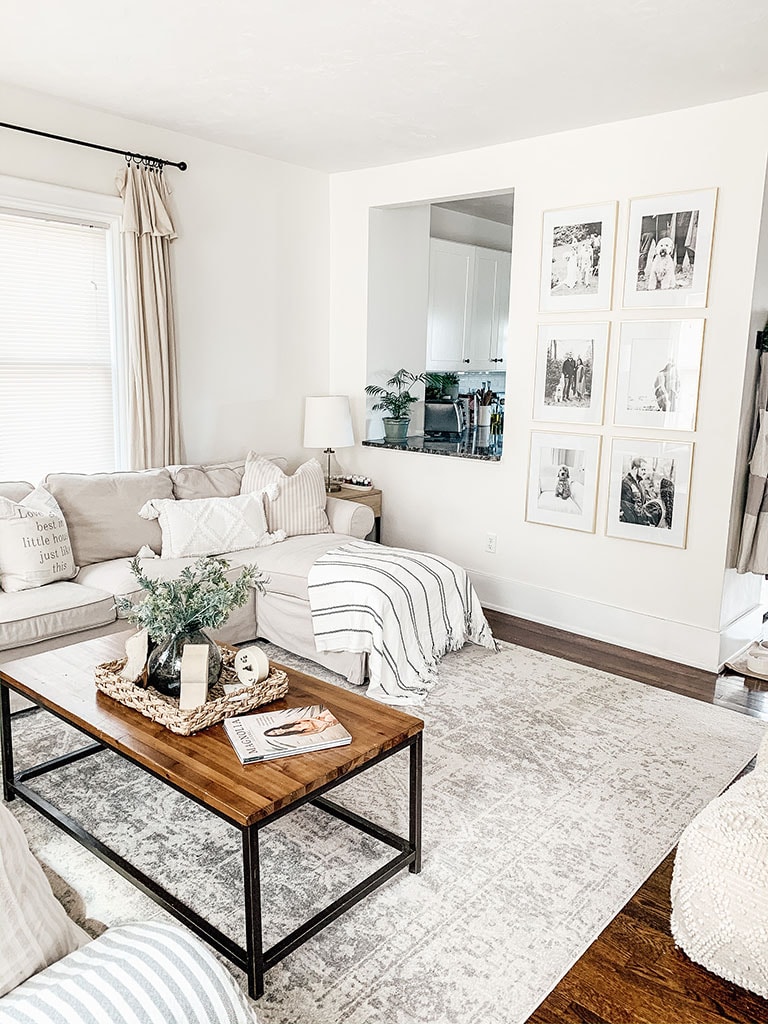 These simple changes make a big impact and are great ways to transition to the new season. I hope that you enjoyed this simple spring living room tour and are inspired to makes some small seasonal changes to your home. As always thank you for visiting the blog.
What to Read Next:
Simple Spring Mantel & Dining Room
Simple Ways to Bring Spring Into Your Home | Spring Home Tour