Winter is over and Spring is here! Spring is the perfect time to freshen up your home. Today I am sharing some simple way to bring Spring into your home. As well as a tour of how I added Spring to my own home.

If you are anything like me, you have been ready for spring since the beginning of winter! Can you tell I'm excited it's finally here? As I type this it is currently 60 degrees out, which after this cold winter feels so good. The last few weekends we have been busy preparing our home for spring and warmer temps. I wanted to share with you exactly how we bring spring into our home and how you can too.
4 SIMPLE WAYS TO BRING SPRING INTO YOUR HOME
1. Deep Spring Clean
Spring cleaning we have all heard the phrase and it really is the perfect time to give your house a deep clean. If you live somewhere that is cold in the winter it is even more important. I know for me we have had the house closed up for months and it feels so good to open the windows and clean some of the areas that we have neglected over the winter.
Like washing the windows, the curtains, our slipcover couches, airing our rugs out and cleaning the floor under them, organizing closets and dusting off all the things. This is also the time to put away any winter decor and purge anything you no longer love. This will leave you with a clean slate to add some spring decor and I promise a fresh clean house is going to give you all the spring vibes.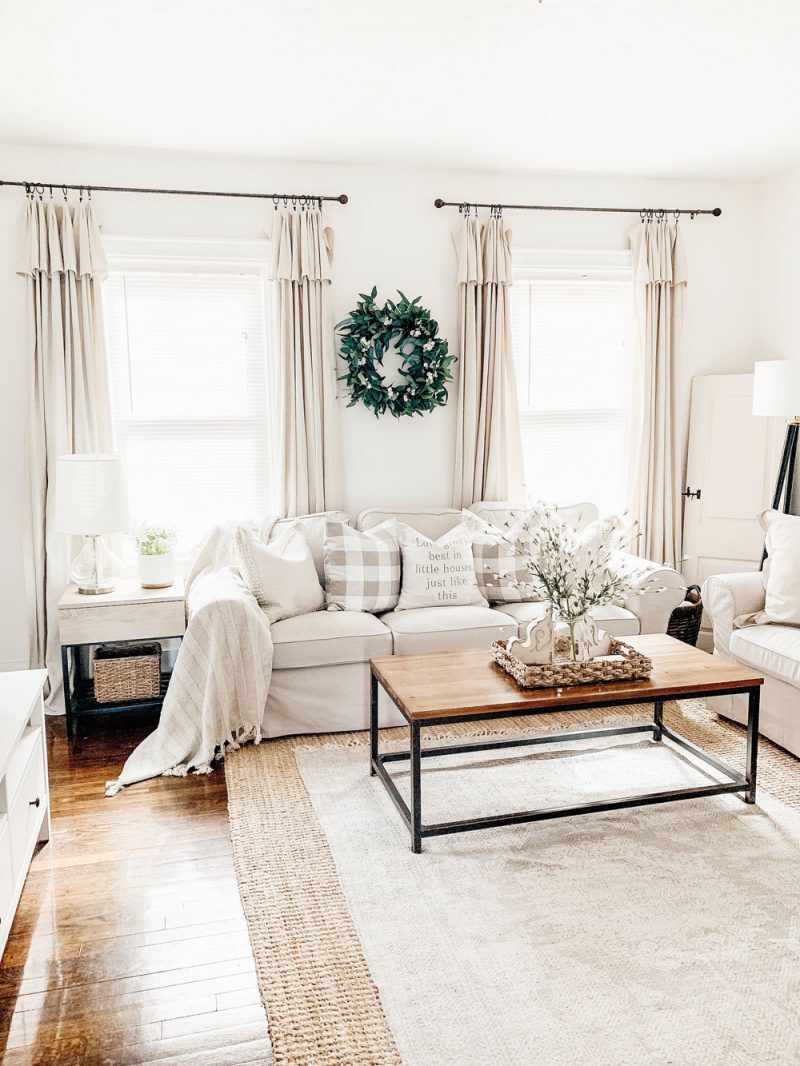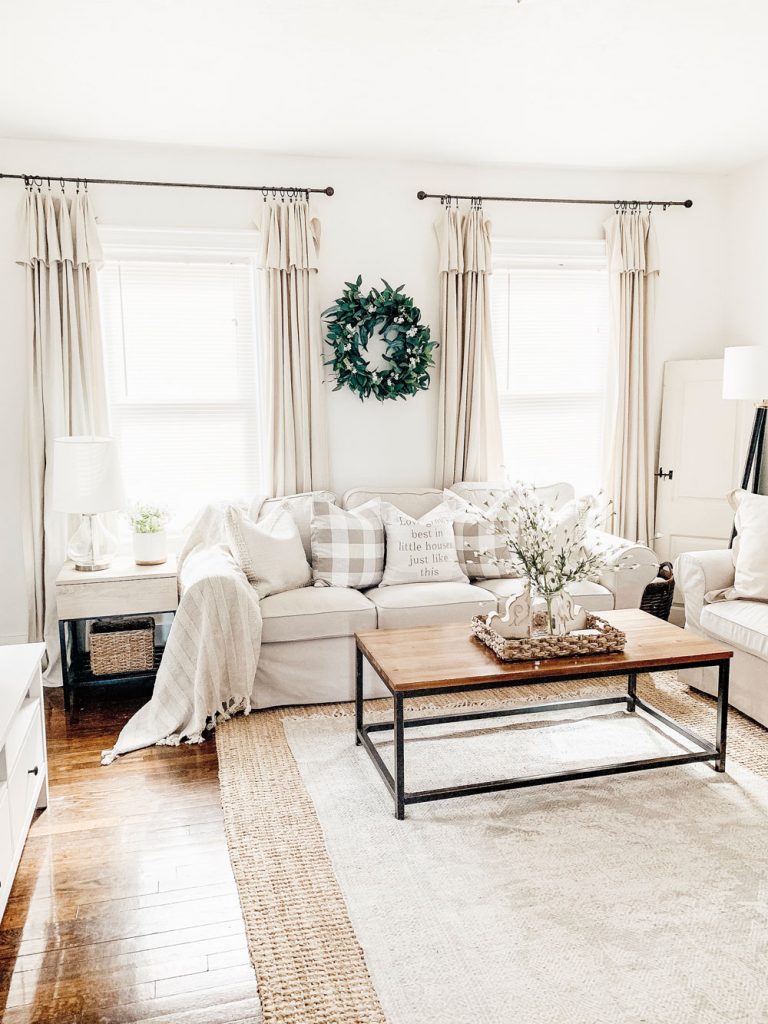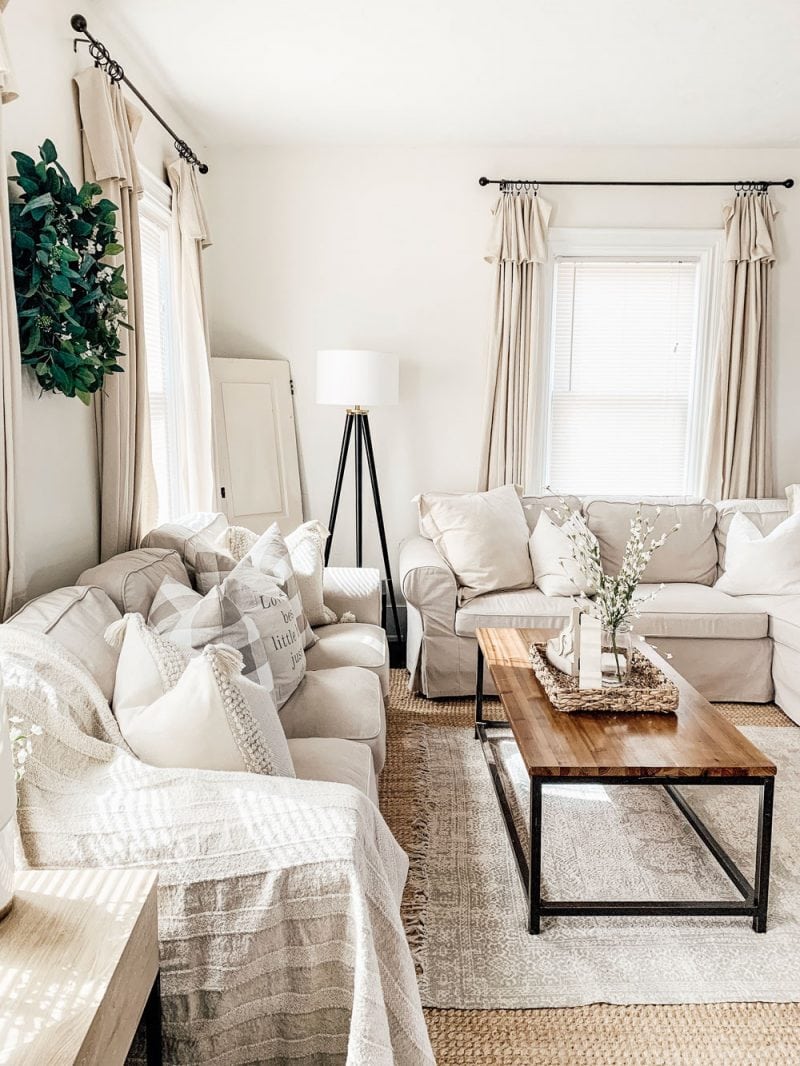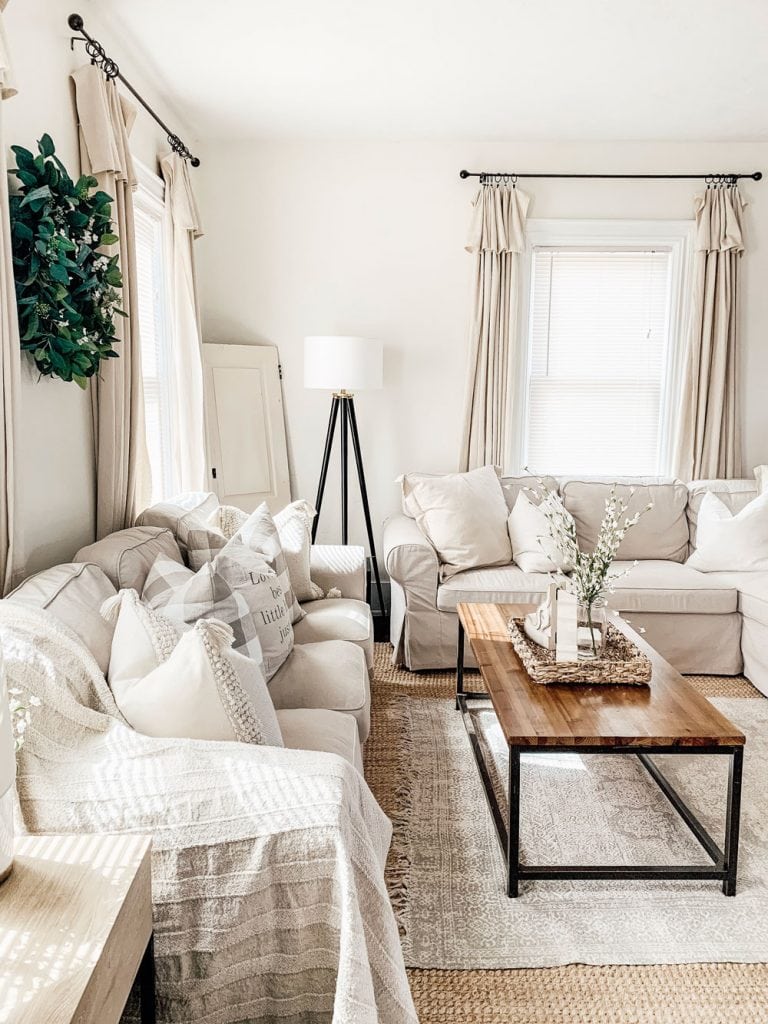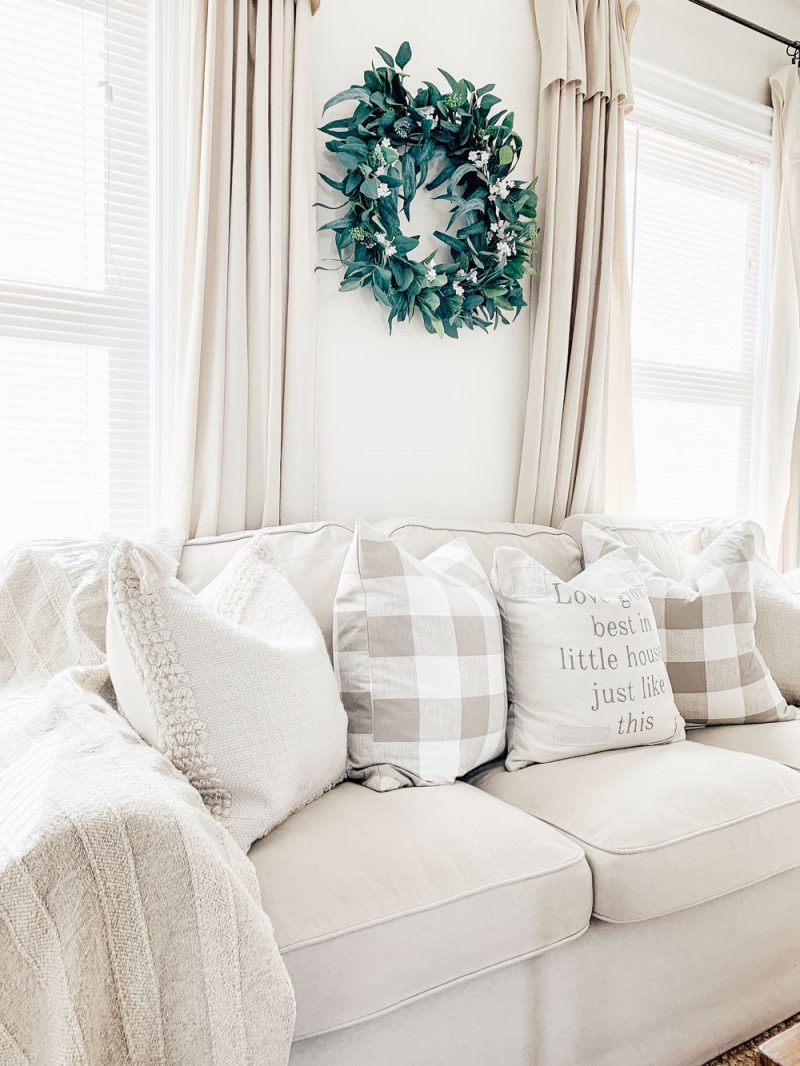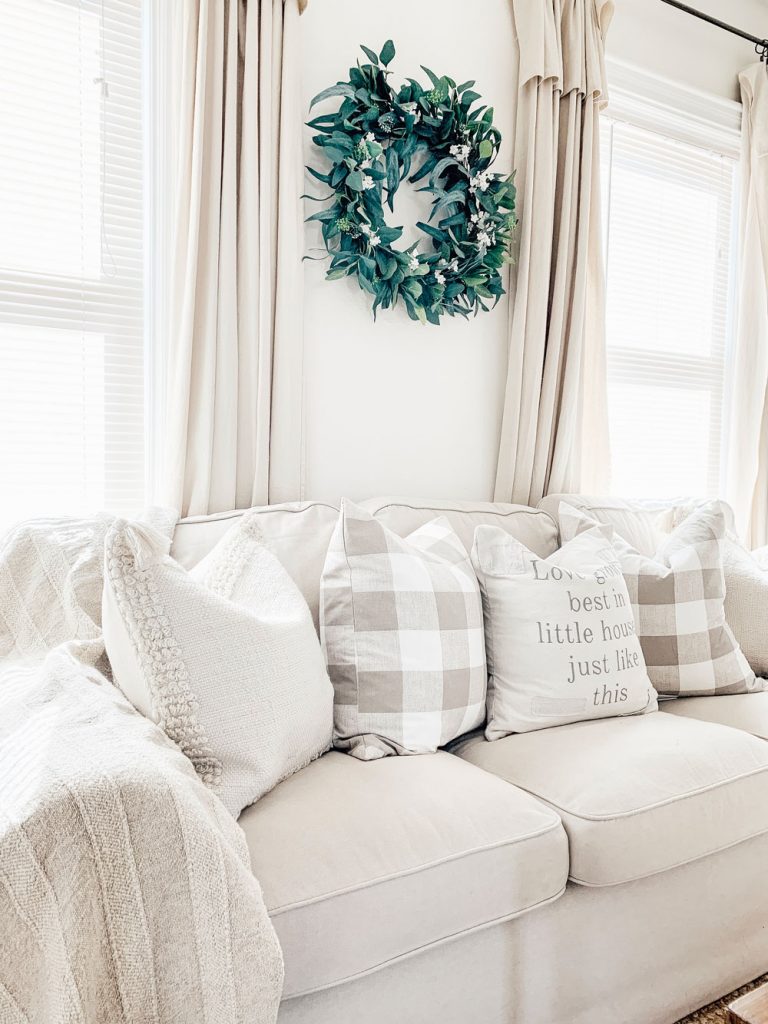 2. Light Weight Throws, Pillows, & Color Scheme
Spring is all about light colors, and lightweight fabrics and textures. It's time to put away all your heavy blankets, knit pillows, and dark colors. I like to stay pretty neutral with my color scheme, but if you like to add a little color light/pastel colors are perfect for spring and will still make your home feel light and airy.
Switching out your throw pillows is a great way to give your home a new look.  To keep it budget friendly, I recommend purchasing pillow covers and a nice set of pillow inserts. Once you have the inserts you will only need to purchase new pillow covers when you switch out your decor.
Stripe Pillows | Buffalo Check Pillows | Textured Ivory Pillow| Linen Stripe Throw Blanket Neutral  | Love Grows Best In Little Houses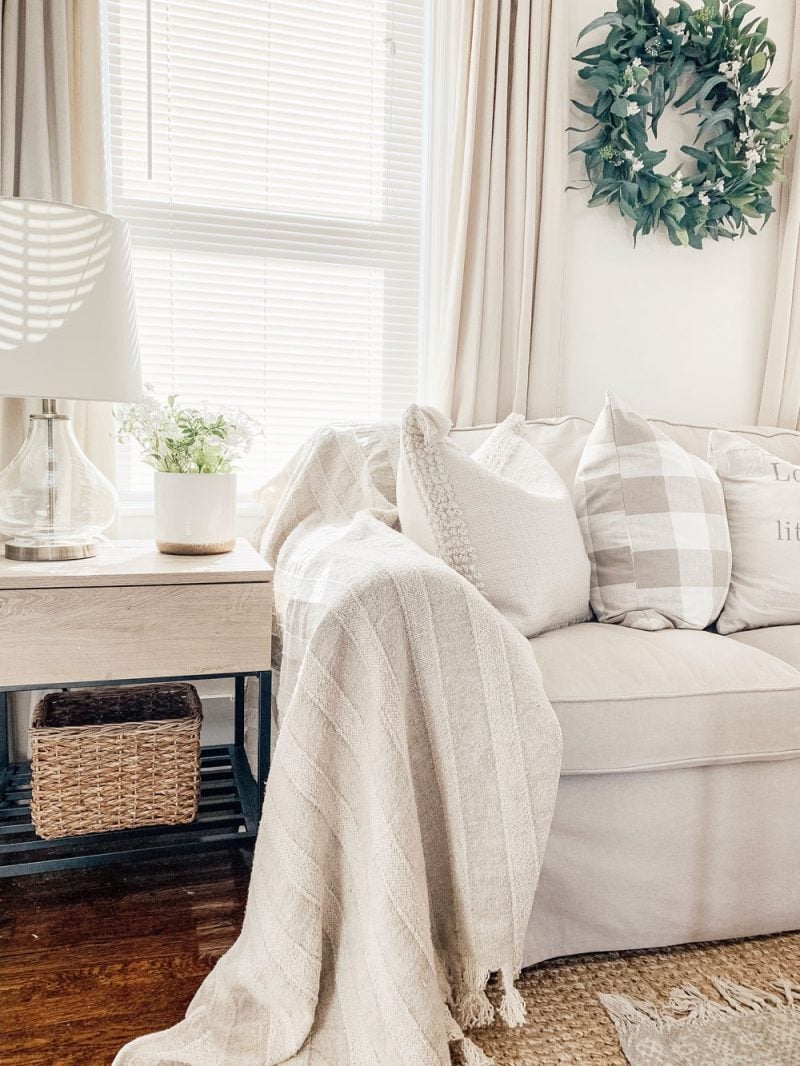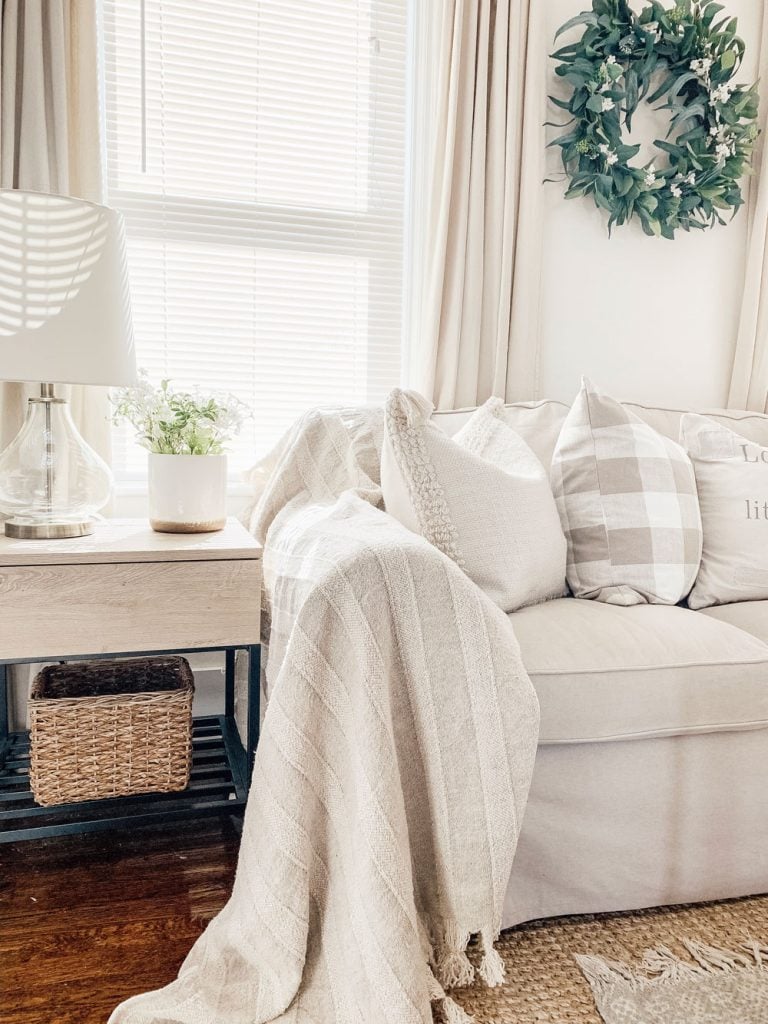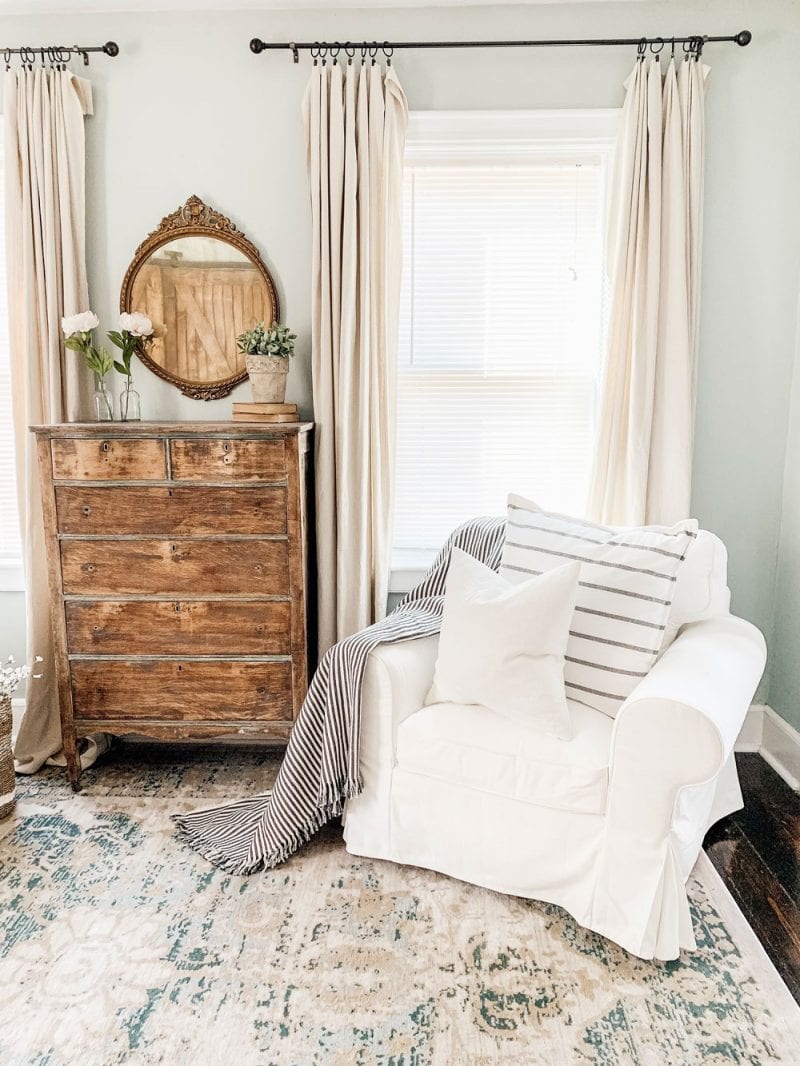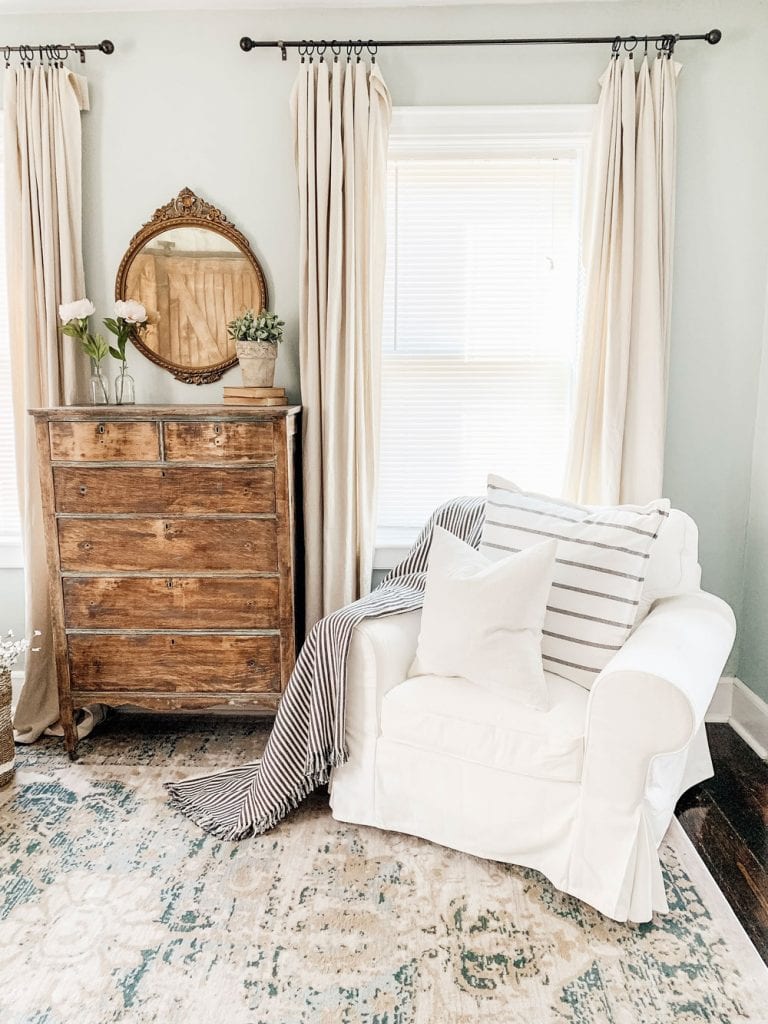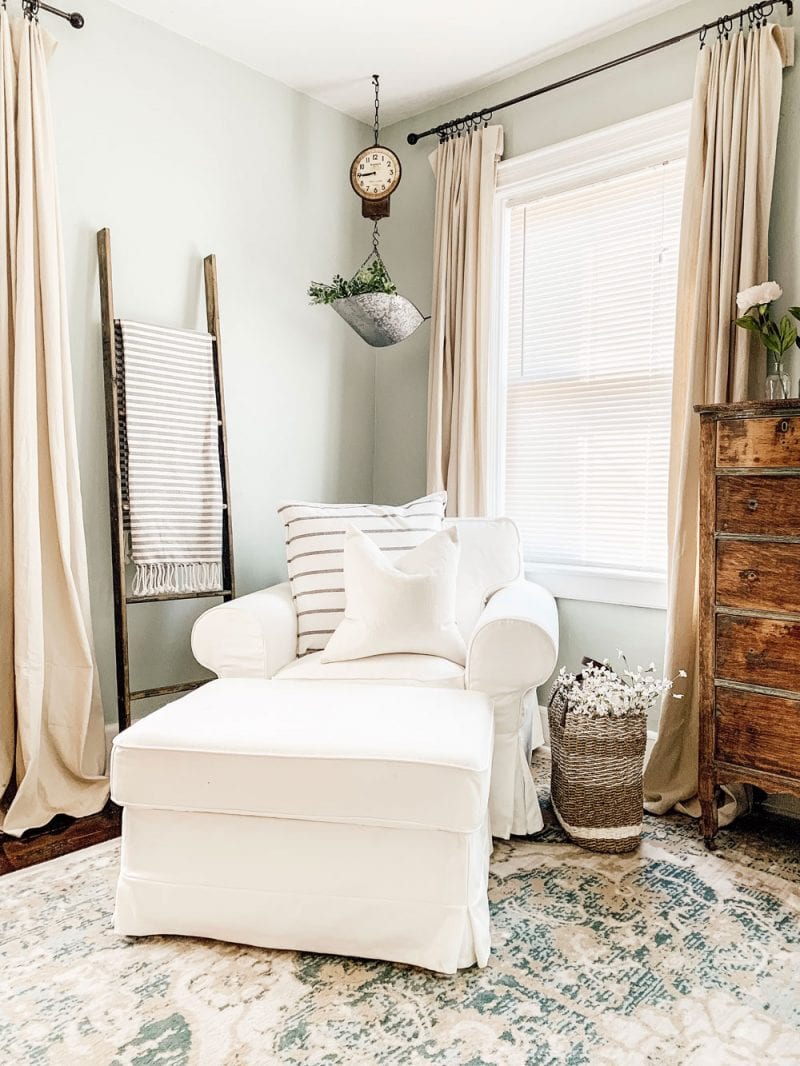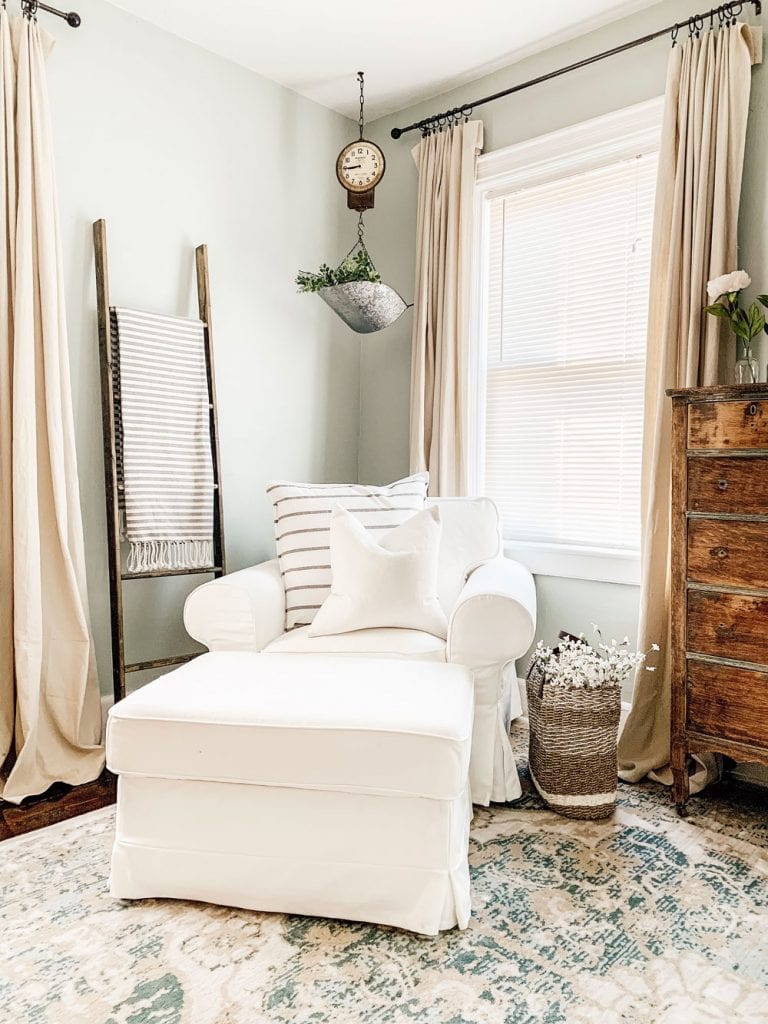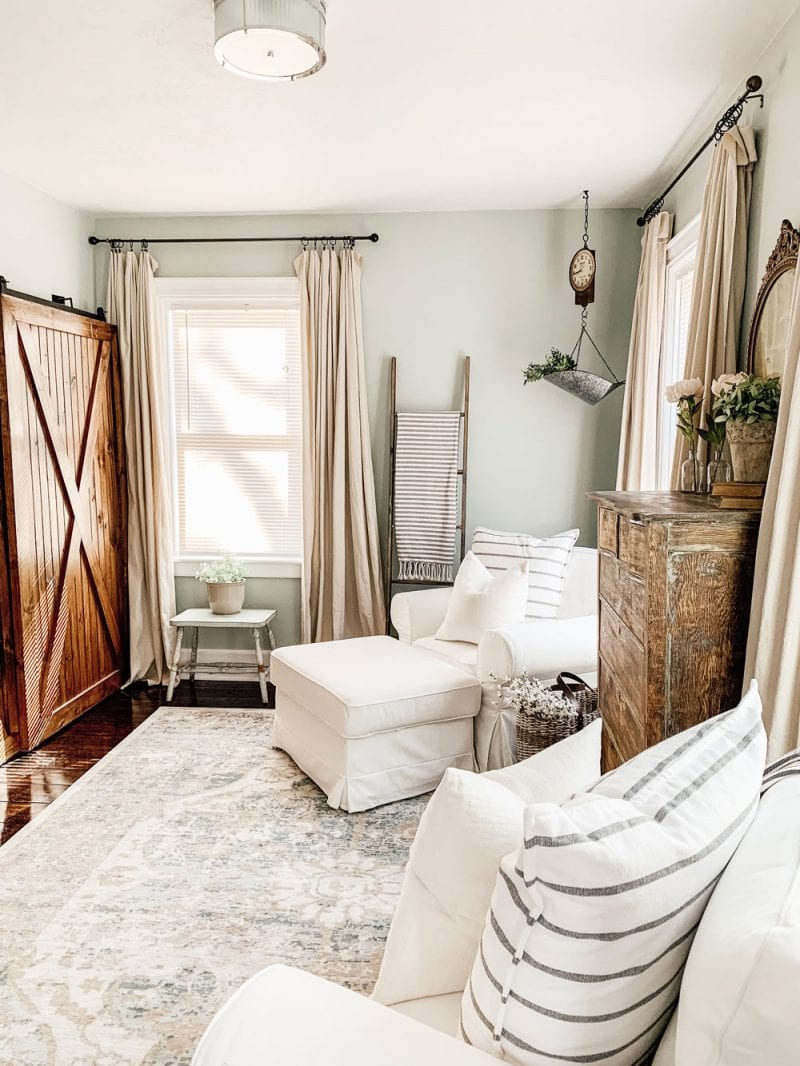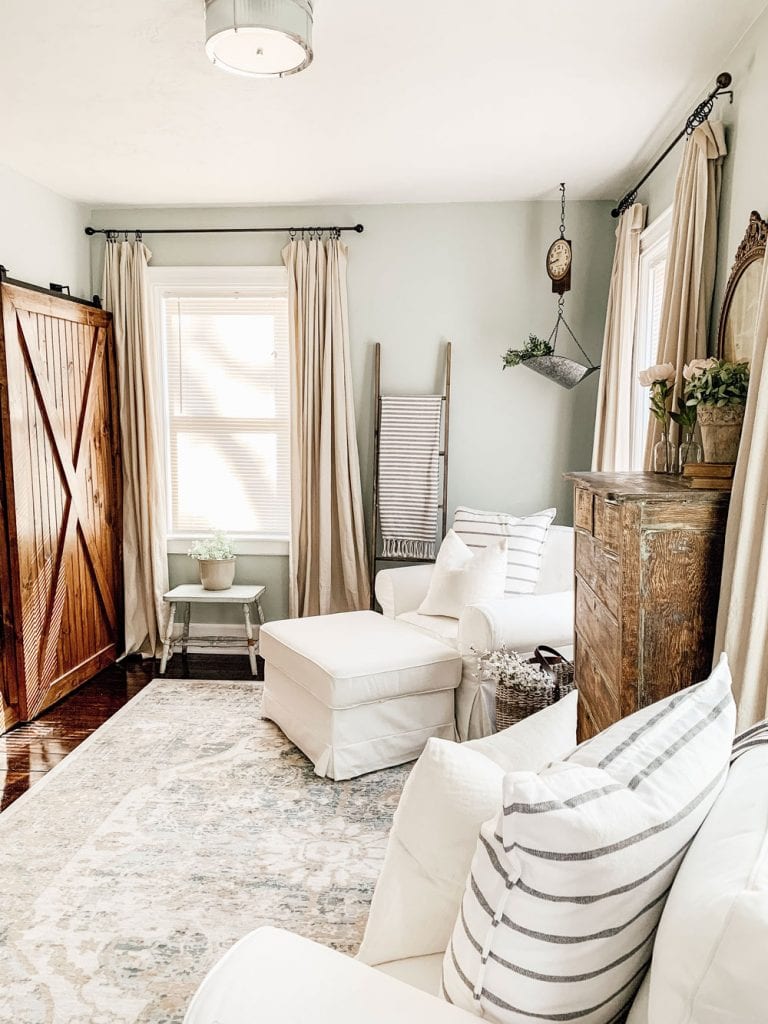 3. Spring Themed Decor
I don't like to get too "themed" with my decor, that is just my personal preference, but I do like to add a few elements that I believe give spring vibes. For me, items like straw market baskets, anything with stripes, terracotta flower pots, flower wall art/ metal signs, spring wreaths, anything garden related and spring themed throw pillows are perfect elements to add to your decor.
Woven Tote | Love Grows Best Pillow- With Lavender and Grace
Related: Farmhouse Spring Decor From Amazon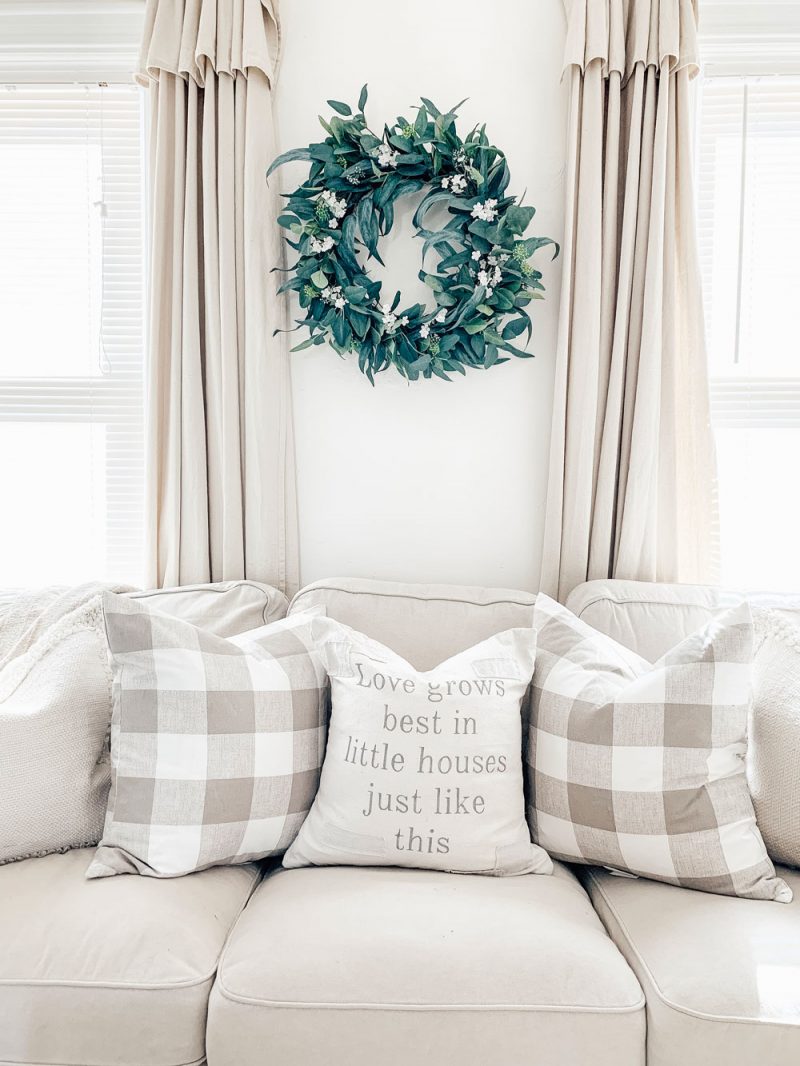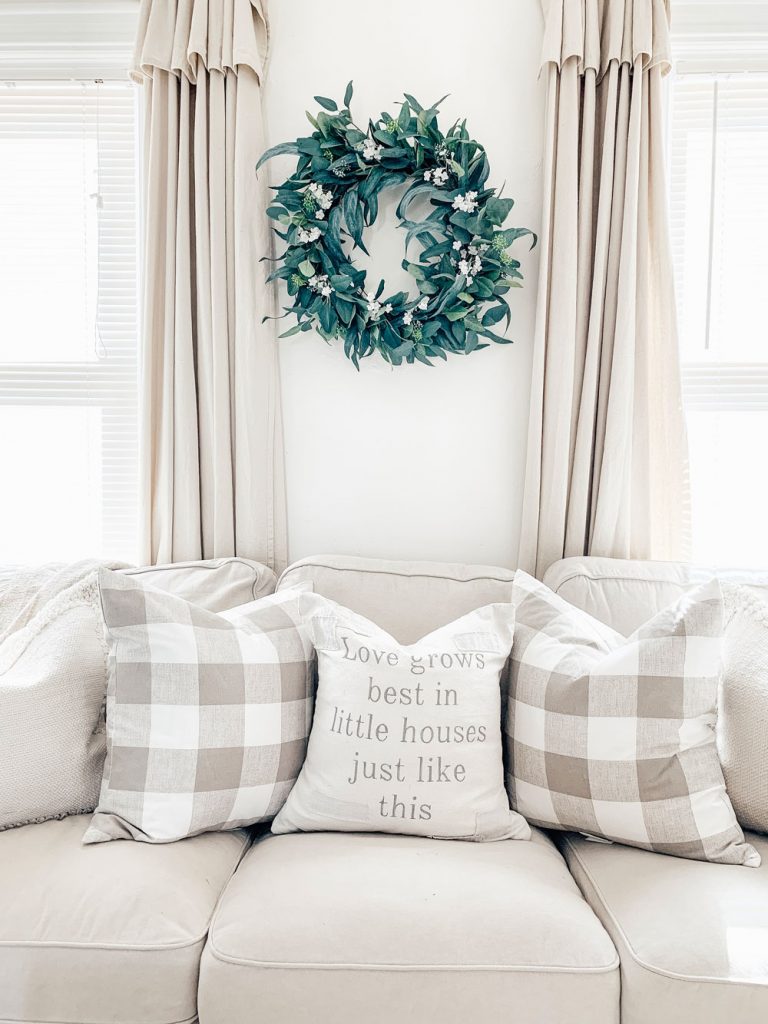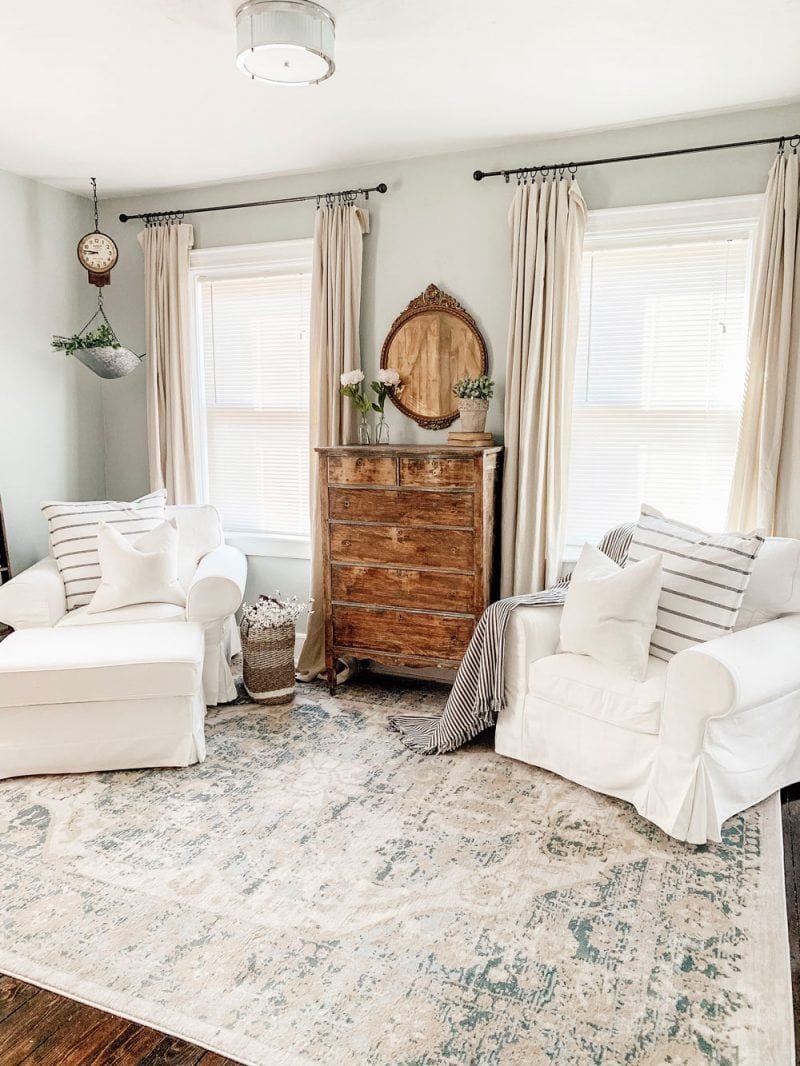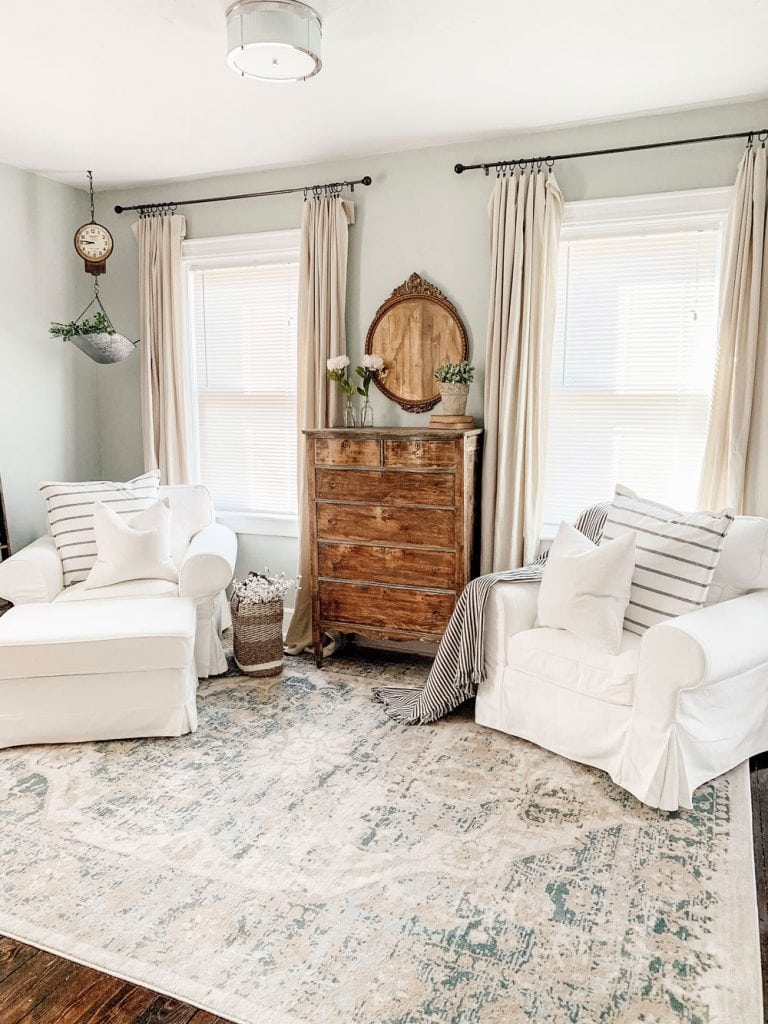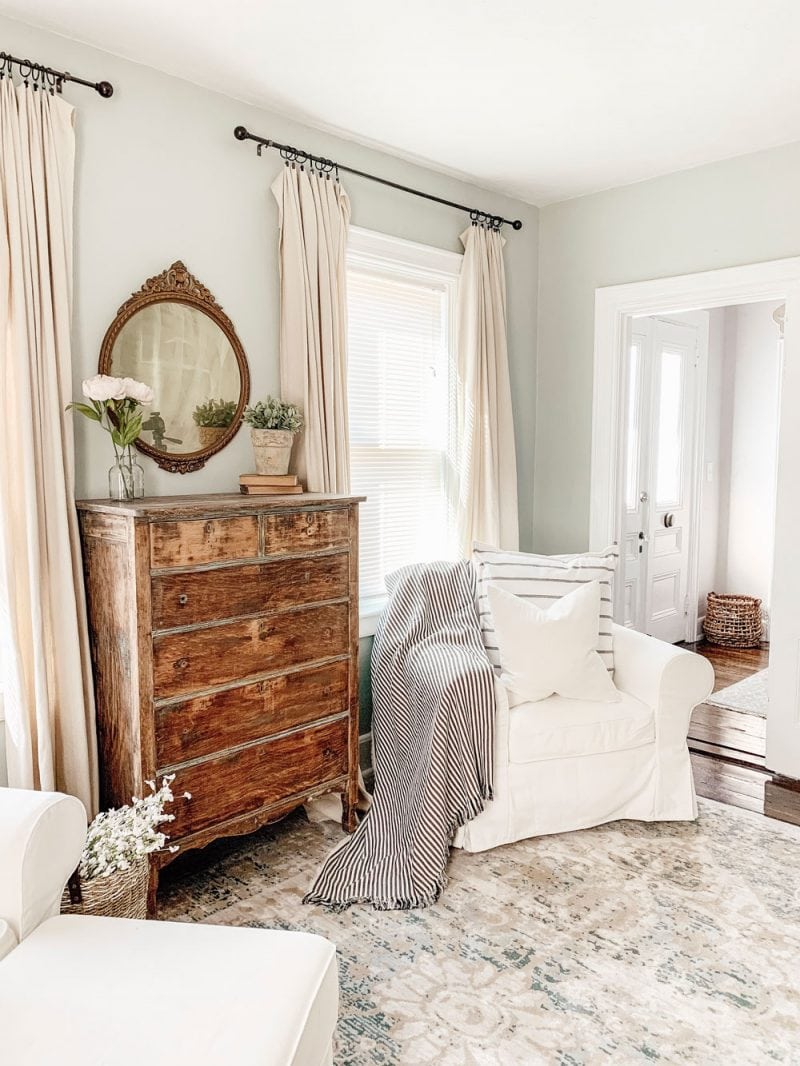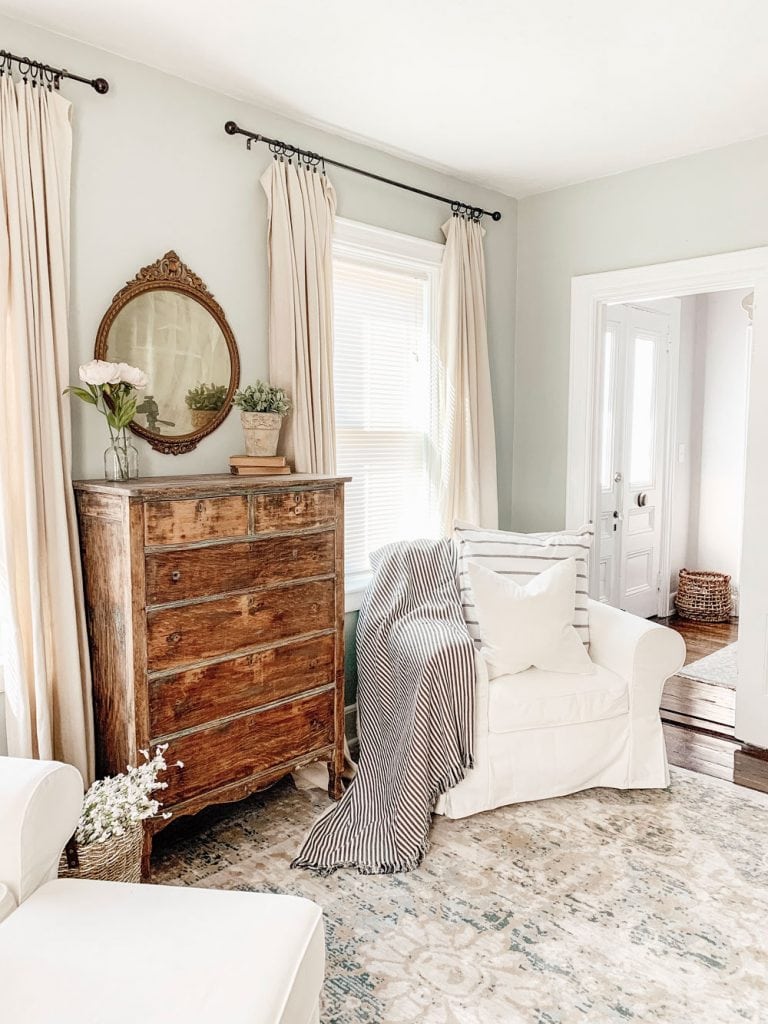 4. Flowers & Greens
Whether they are real or faux, flowers are a must for bringing spring into your home. I love flowers and really all plants. They are one of my favorite items to add to my home all year round and are so easy to decorate with.
Spring is when the outside finally starts to turn green and the flowers start to bloom and the best way to bring spring into your home is to bring what's happening outside in. This can be as easy as getting flowers at your local market and putting them in a vase. One way I incorporated flowers into my home was to add little white flowers to a wreath I already owned and it instantly made it a spring wreath.
Wreath | All Faux Flowers from Micheal's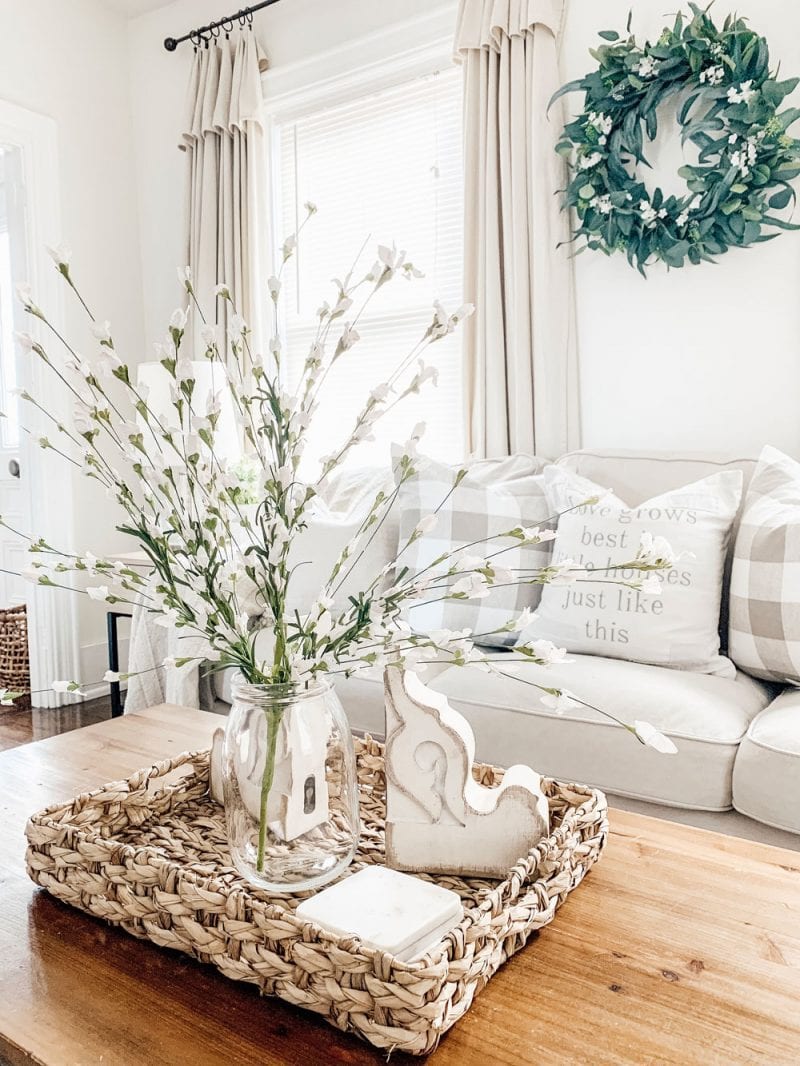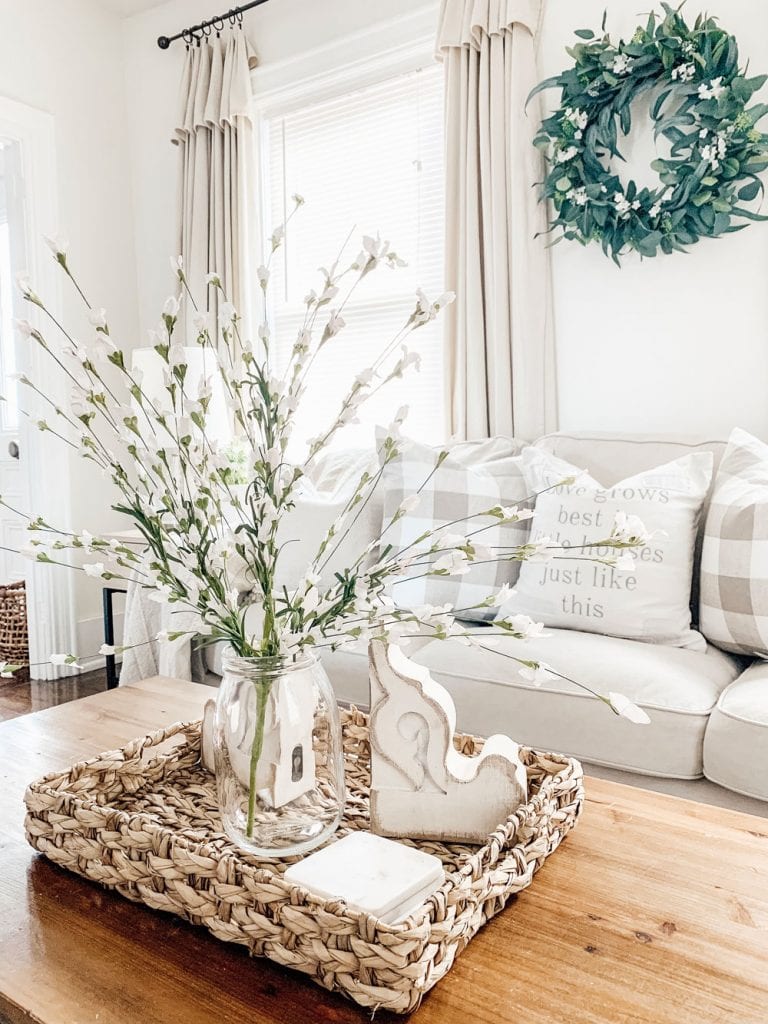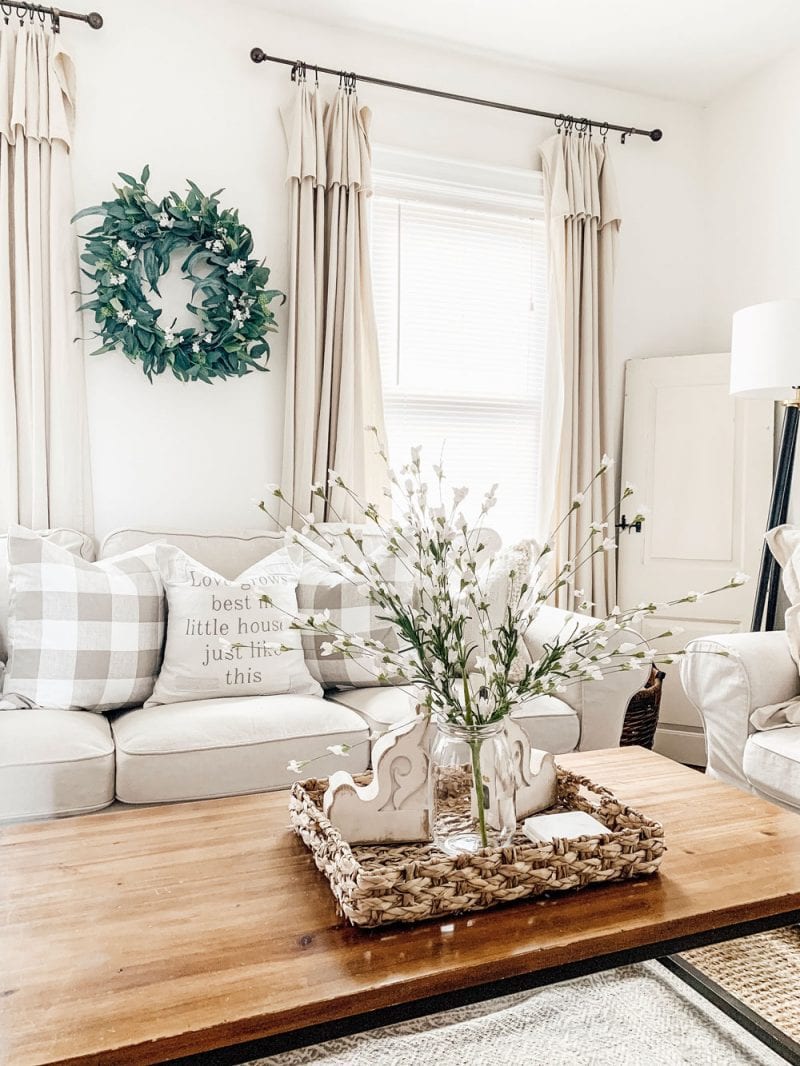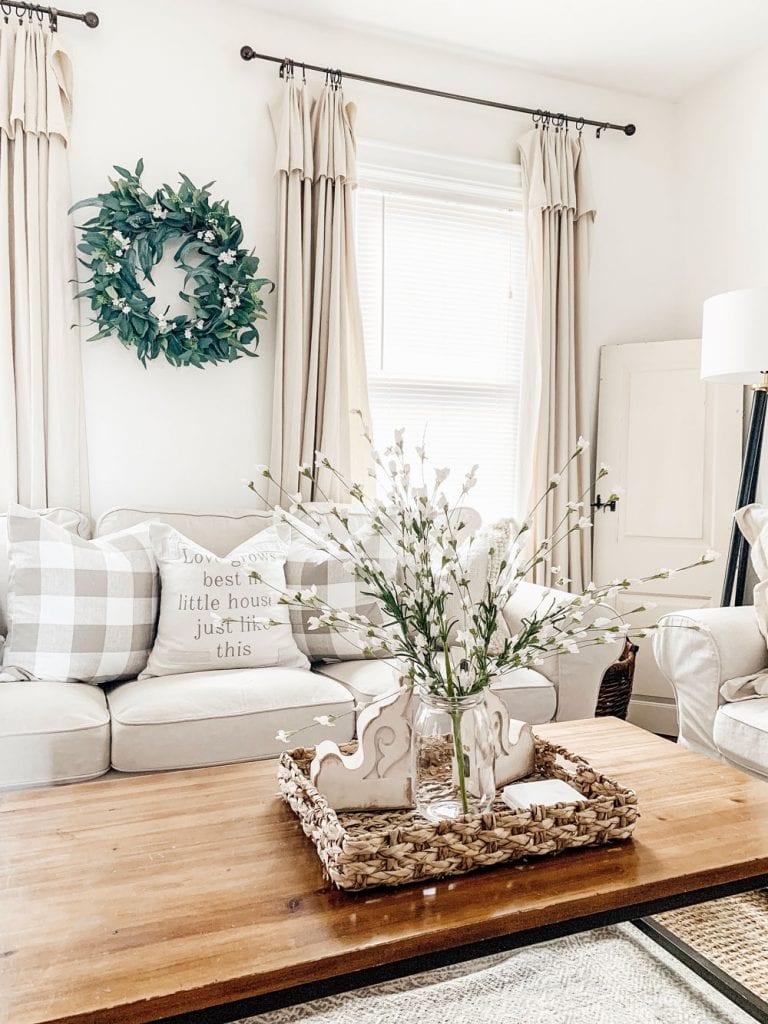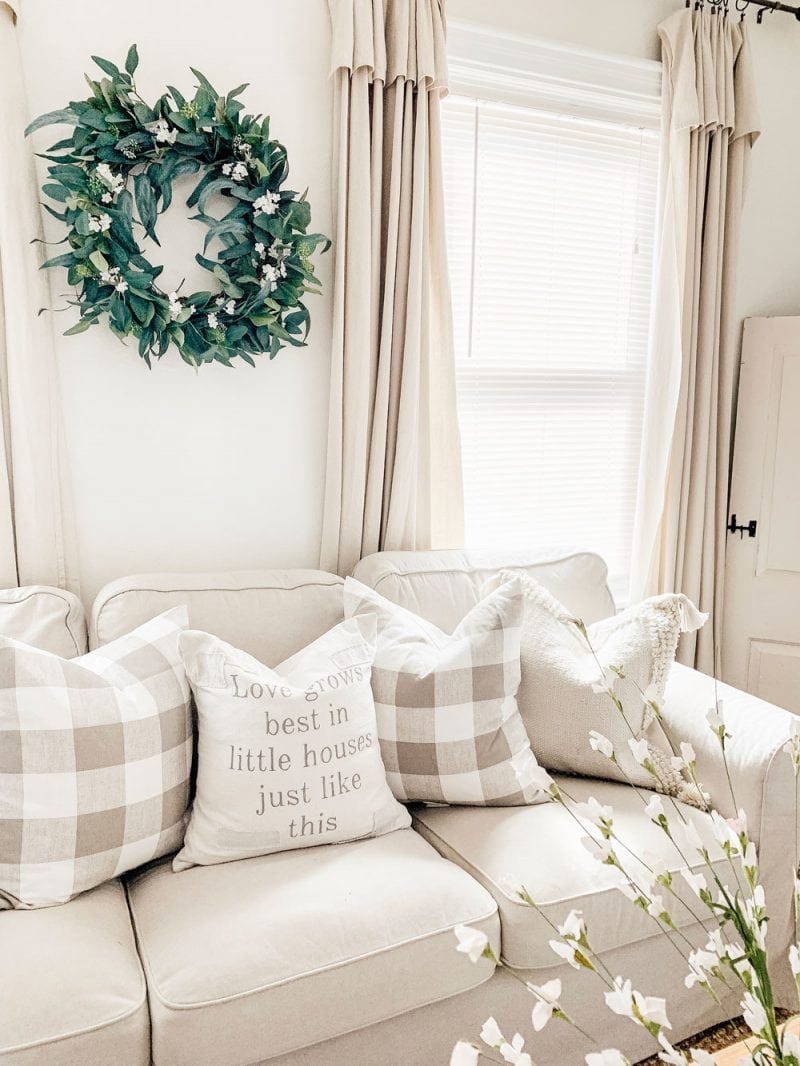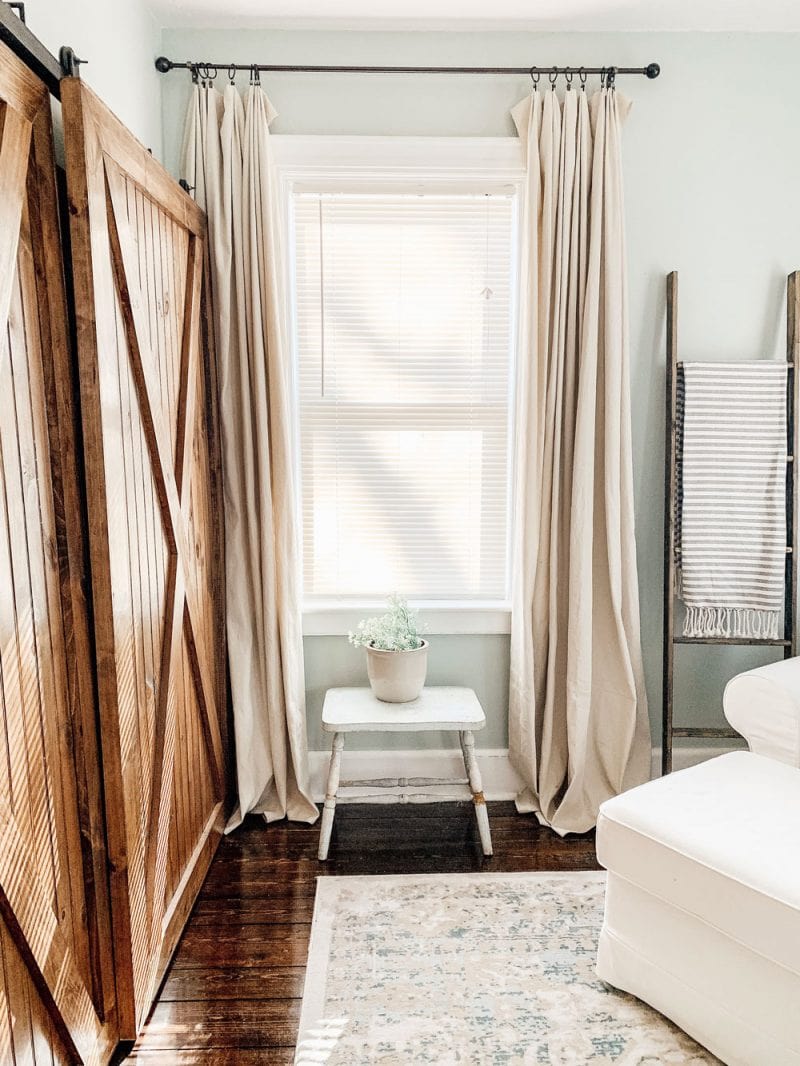 I hope these simple tips make it easy for you to bring spring into your home. Are you ready for spring? Let me know in the comments. Thank you for stopping by the blog ❤
Shop the Post
" Affiliate links provided for your convenience, please read my disclosure for more information."
Stripe Throw- Ikea
Slipcover Chairs & Slipcover Sofa- Ikea
 Love Grows Best Pillow– With Lavender and Grace
 All Spring Stems and Faux Plants- Michael's
Other Post You May Like