Today I am sharing the best faux stems to decorate for spring and how I used them in my home.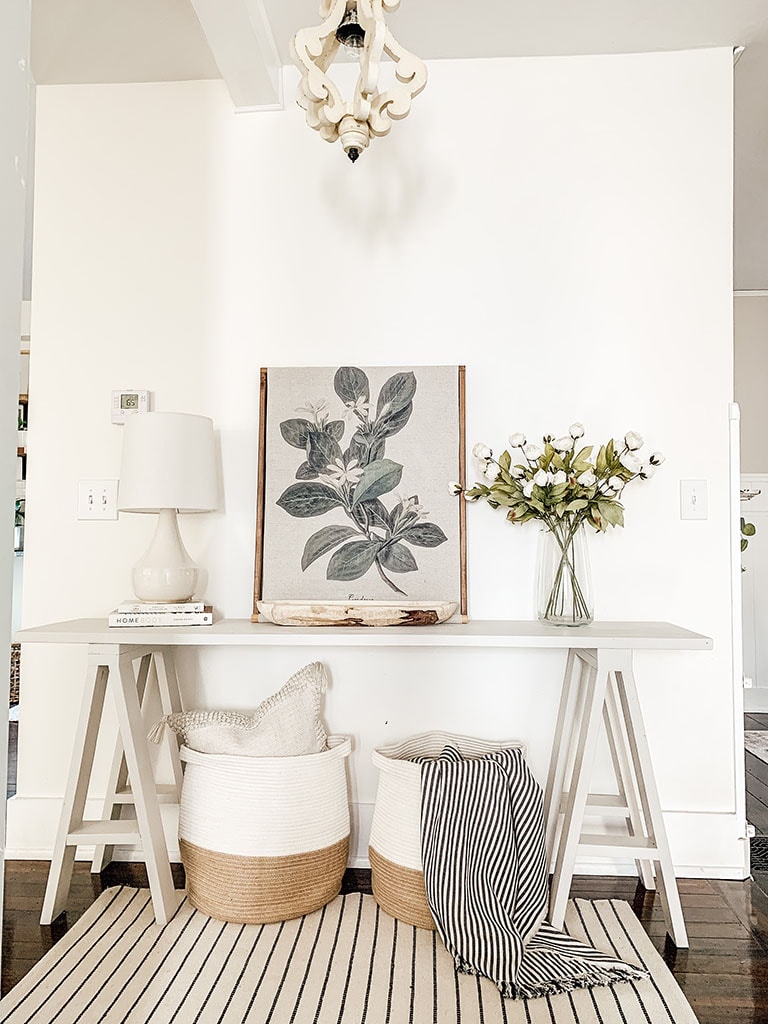 One of my favorite things about Spring is when the flowers start emerging from the ground. Especially after a long winter. I love to bring those spring vibes into the house.
It would be great to do this with real flowers but that's not always the easiest or the most cost-effective. Below are some of the best faux stems.
The Best Faux Stems to Decorate for Spring
Click the images below to shop.
" Affiliate links provided for your convenience, please read my disclosure for more information."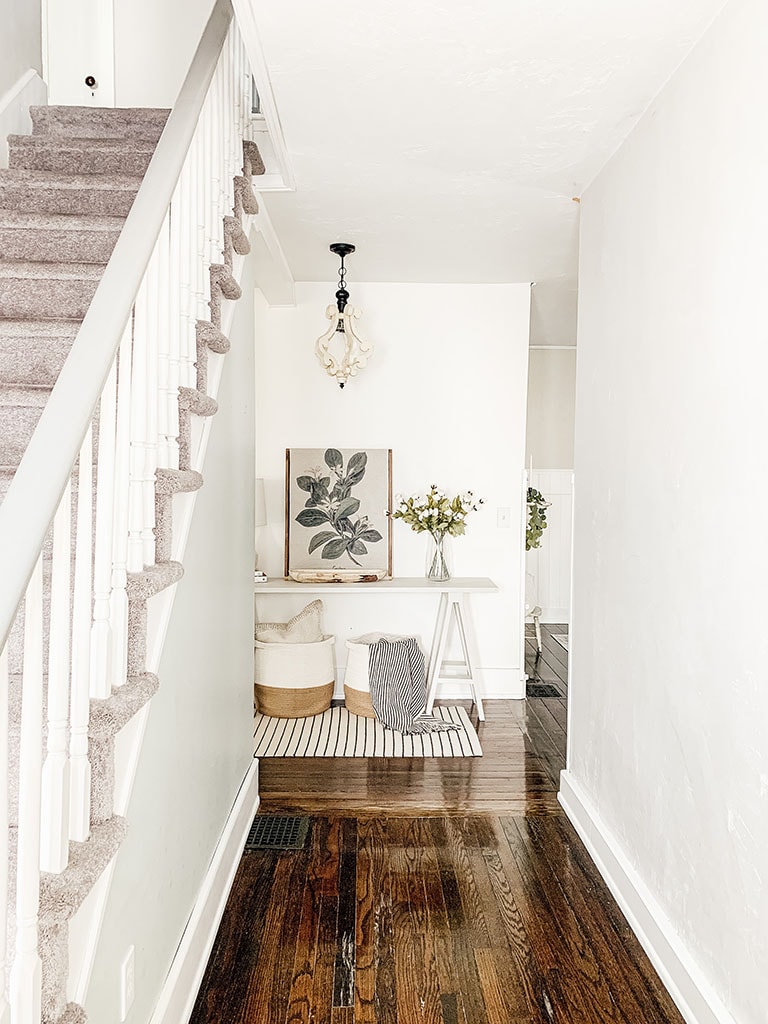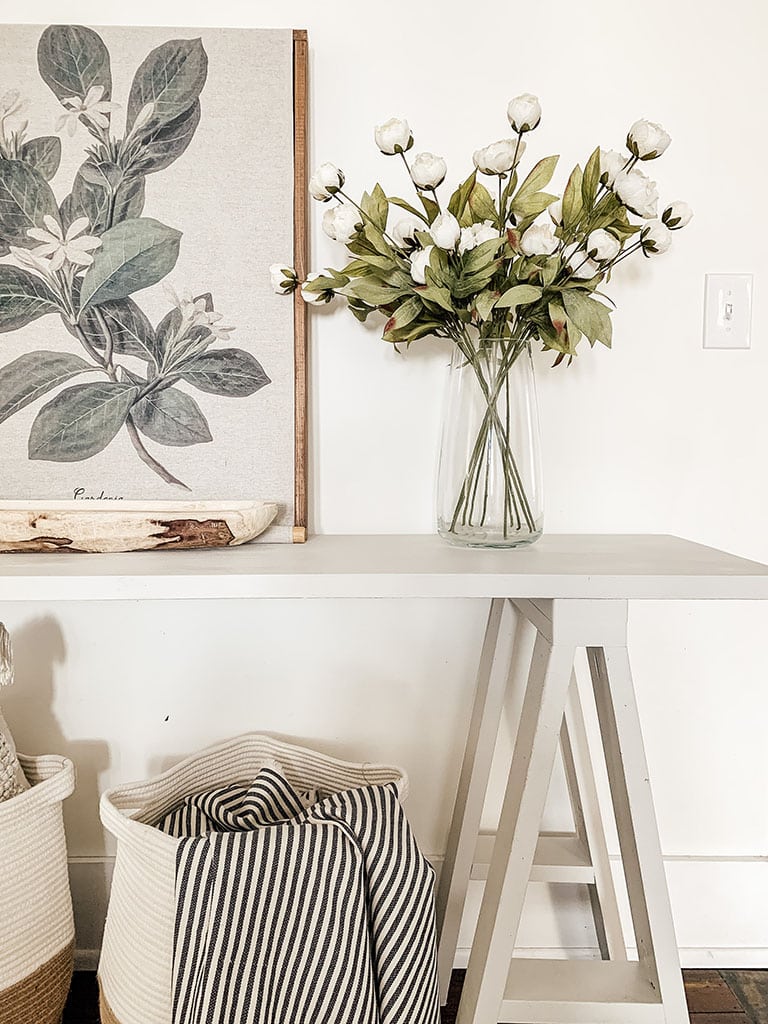 To add some spring decor to my entry I used these gorgeous cream peony stems. They are truly stunning and almost look like the real deal. They are the perfect addition to our entry table.
To make faux stems look real you need to treat them the same way that you would a real floral arrangement. You should trim the stems at different lengths and fluff the petals. You can even put them in water.
When using faux stems you want to make sure you have enough to create a full look. The fuller the vase the better your arrangement will look. I used 10 stems for our entry.
** These faux stems are from Micheals. They are sometimes not available to ship. This happened too me and I just ordered them online and picked them up at my local store.
Related: Farmhouse Entryway | DIY Console Table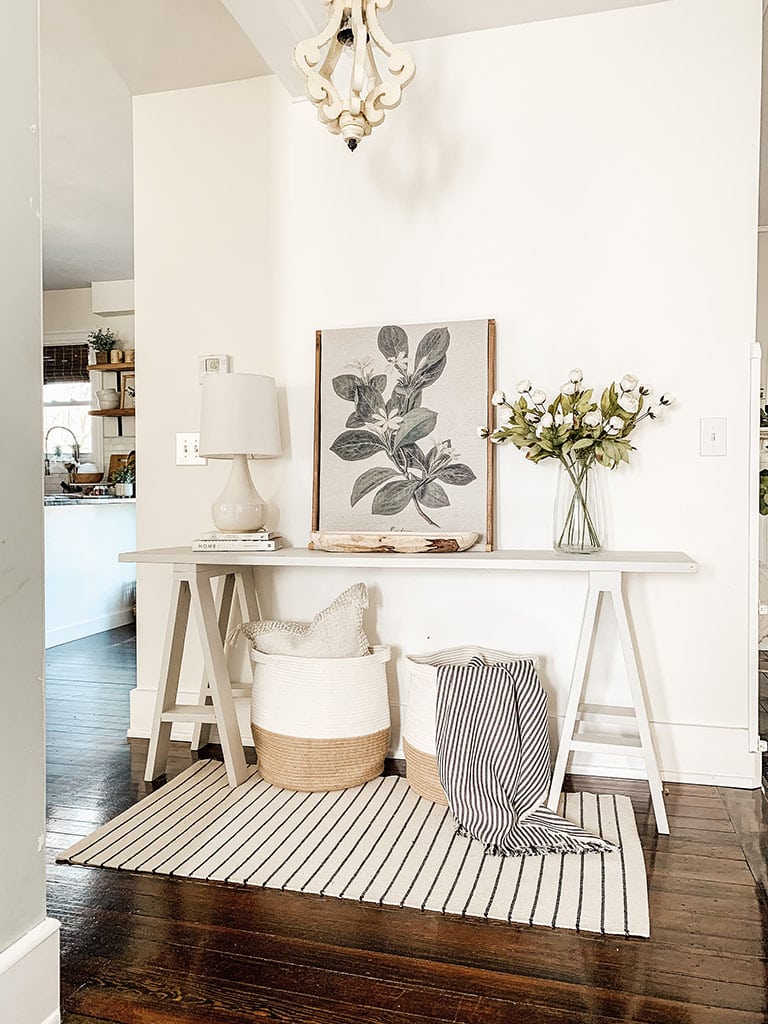 You can shop the rest of the decor on our entry table here.
I hope you are inspired to use faux stem in your home decor. The trick is to find stems that look like the real deal and this post has some of the best. As always thank you for visiting the blog. Be sure to read some of my other spring decor blog posts below for even more spring inspiration.
What to Read Next:
Simple Spring Mantel & Dining Room
Simple Ways to Bring Spring Into Your Home | Spring Home Tour