I am sharing our simple approach to Christmas decor this year. Come join me for our annual Christmas home tour!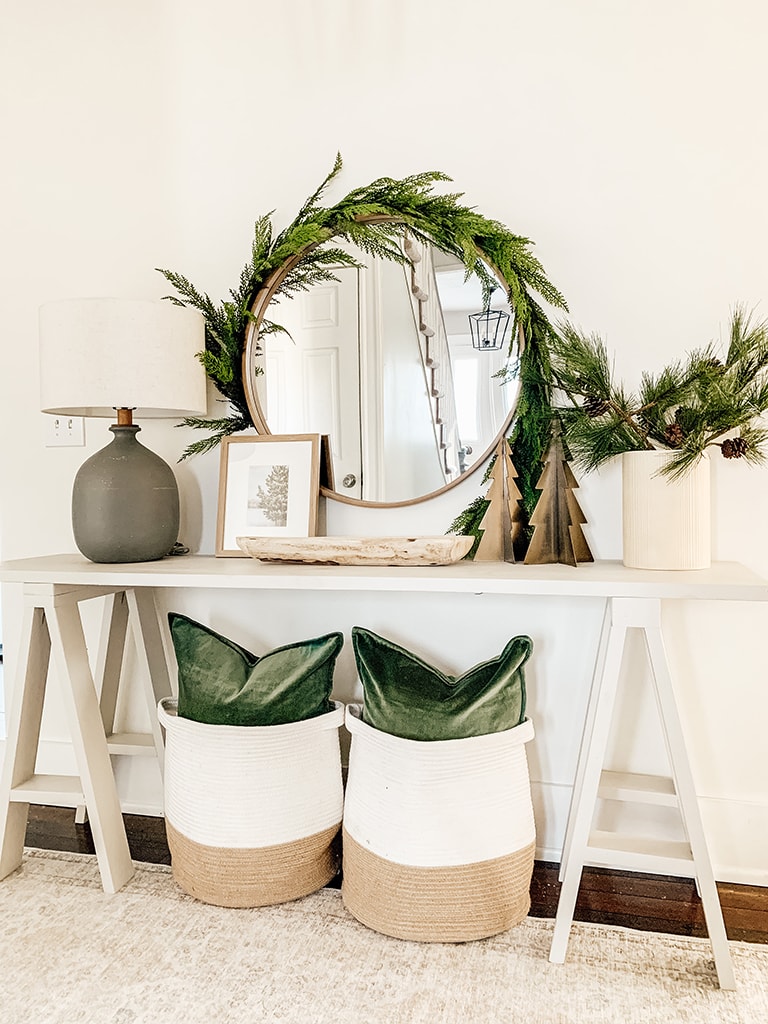 It is that time of year again and I
honestly
can't believe it.
I feel
like I was
just
sharing last year's Christmas decor tour here on the blog. This is one of my favorite posts of the year.
Before I started blogging, I loved sitting with a cup of coffee and scrolling through all the Christmas decor inspiration I could find
. I always found it fun to take a peek into others' homes during the holidays.
I hope that you have
just
as much fun taking a peek into my home. This year's theme is all about simplicity.
I wanted to create simple Christmas decor looks that didn't
require
me to completely change my home
. I sprinkled in a little Christmas here and there. My soul was craving a little less this year.
I found that by adding little touches of Christmas my home still felt festive and cozy. I hope that if you are also craving a little simplicity this holiday season that you
are inspired by
our home.
*For those of you that are looking for some new decor this year, I have listed as many items as I could and provided similar options for those items out of stock

. You can find the links below each room. I also have an entire holiday decor shopping guide that you can find here.
This year I am sharing our entryway, dining room, and living room. I would love to hear your thoughts, be sure to share them in the comments. Enjoy 🙂
Simple Christmas Entry/ Console Table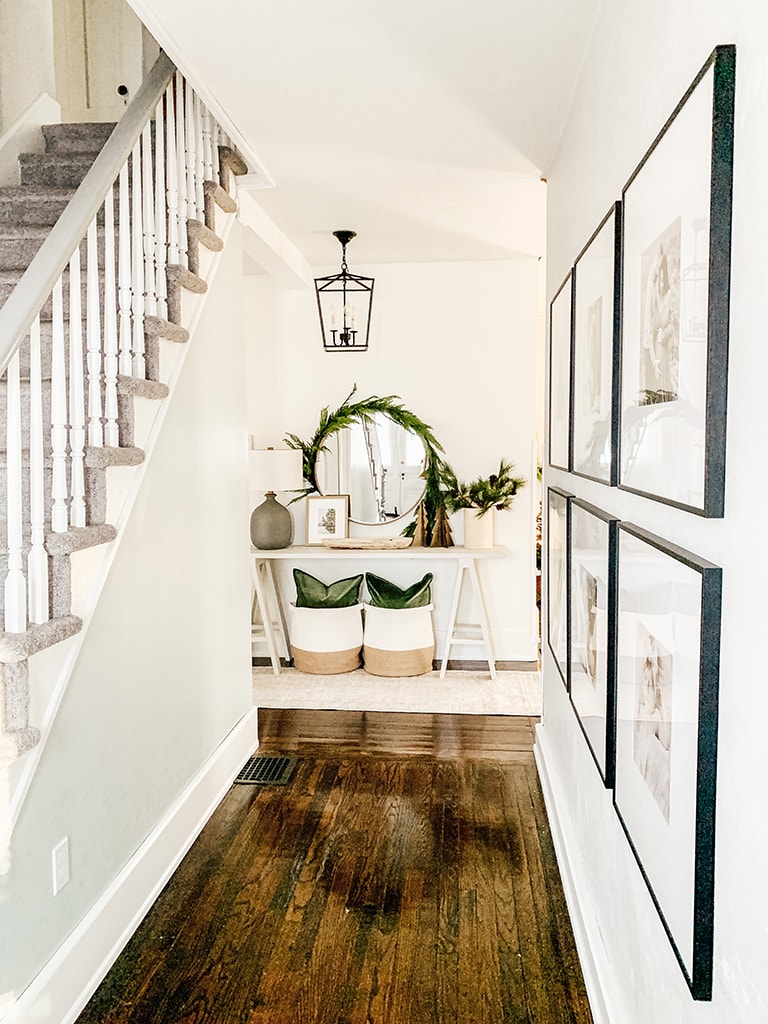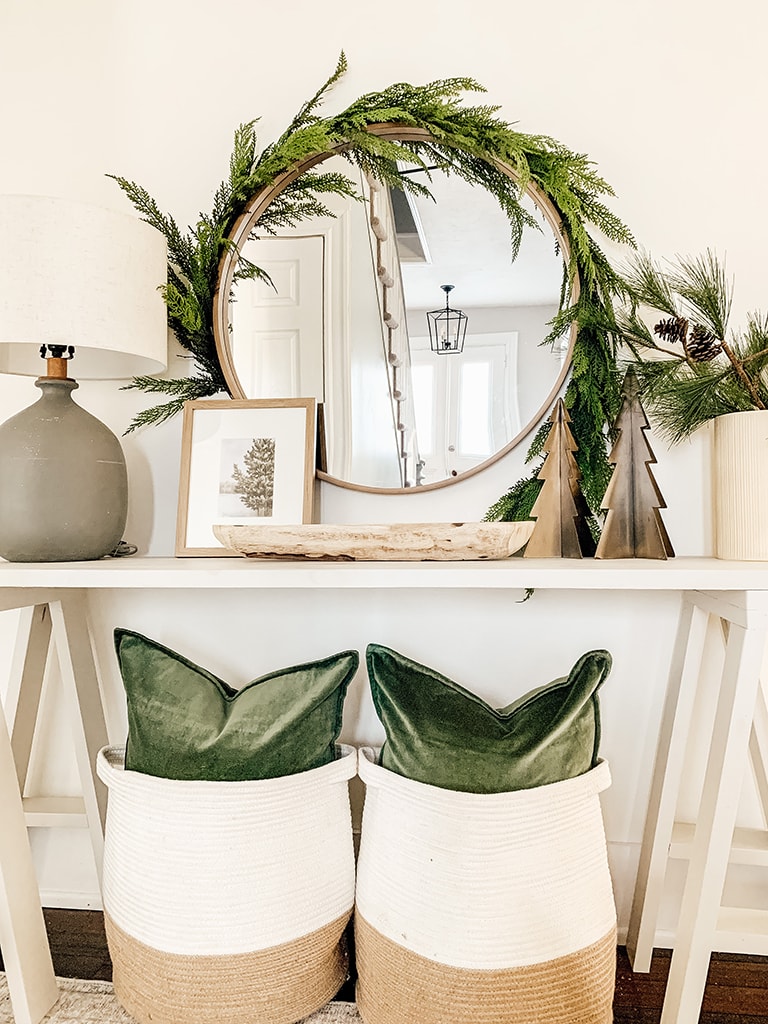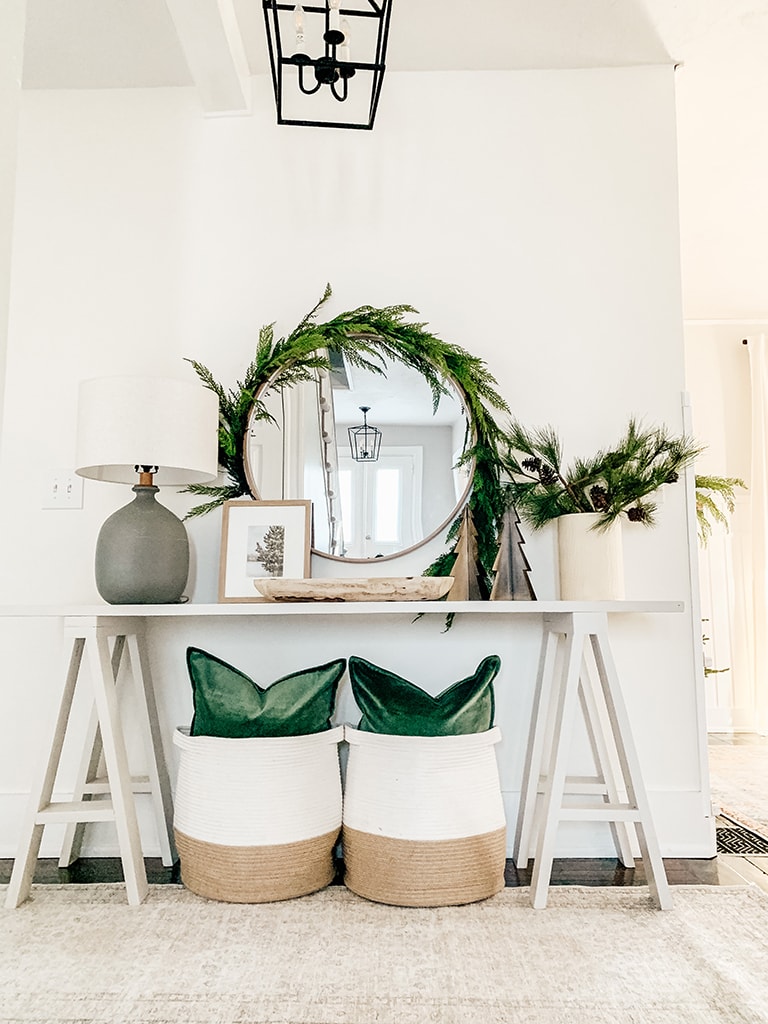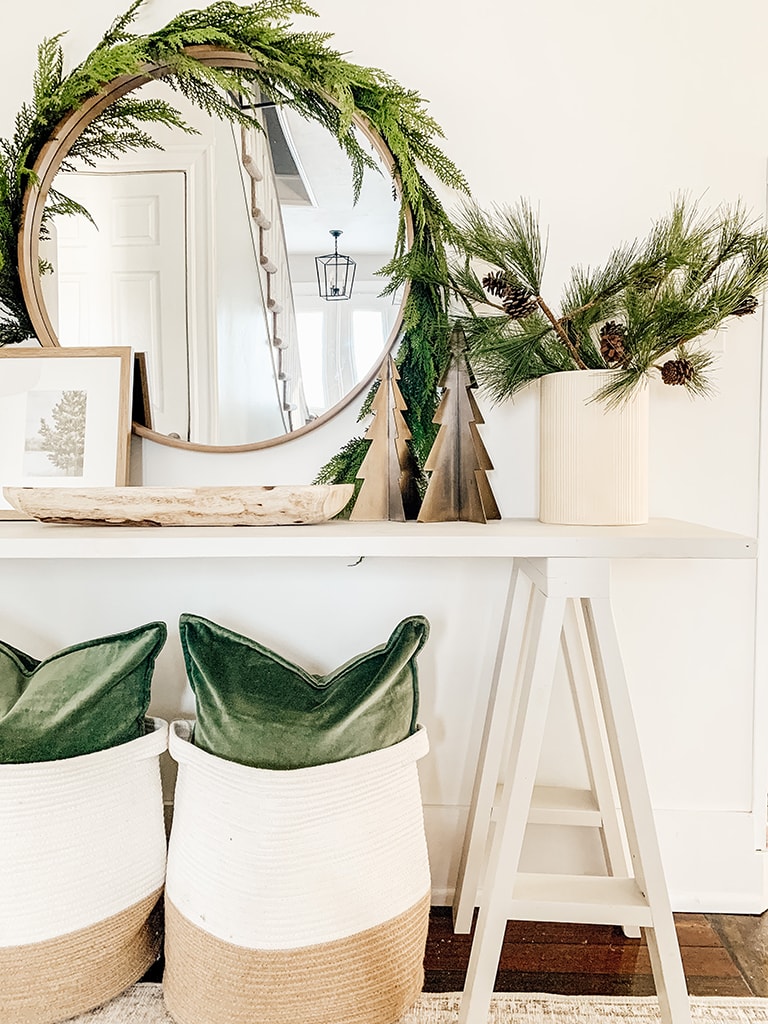 Shop this Christmas Entry
You can shop these items by clicking the links below!
" Affiliate links provided for your convenience, please read my disclosure for more information."
Velvet Green Pillows-Use code MDD60 for 60% of any home accent!
Area Rug –Use code MDD60 for 60% of any rug!
Console Table– Here is the tutorial to build the console table.
Related: How to Style a Console Table
Simple Christmas Dining Room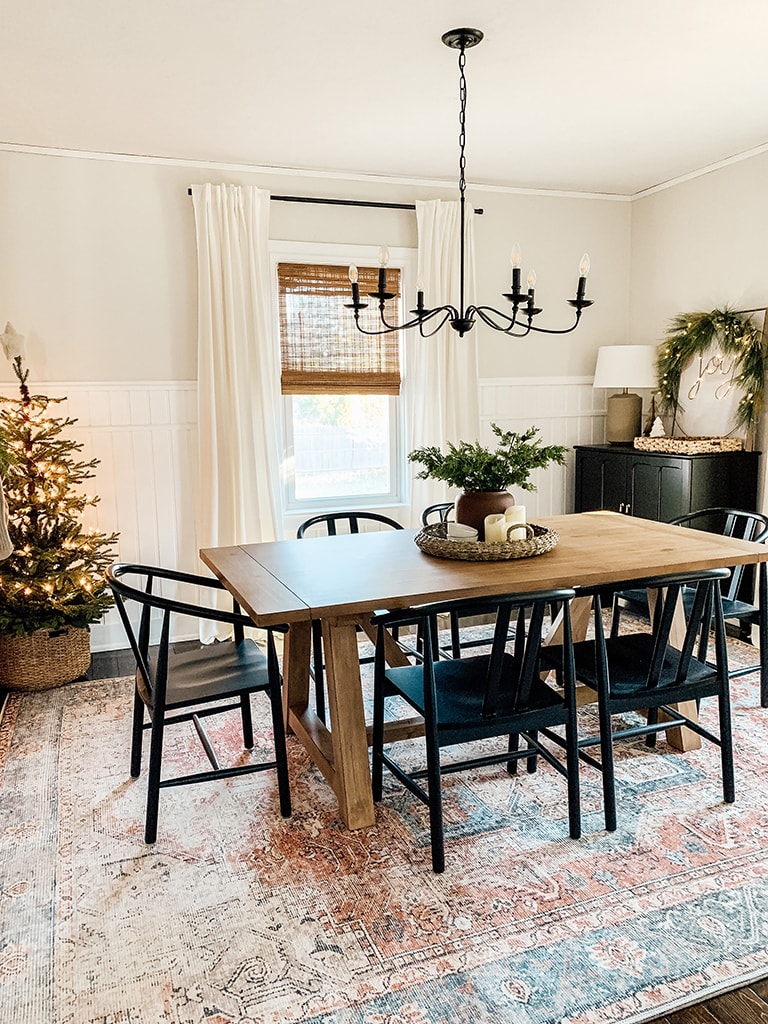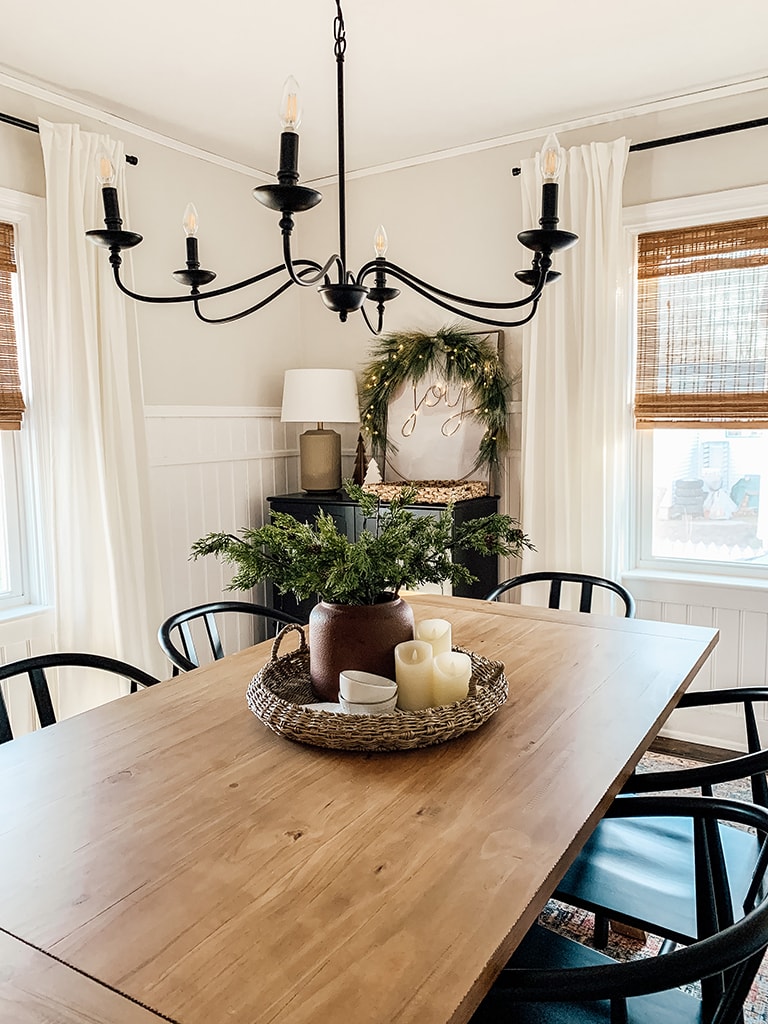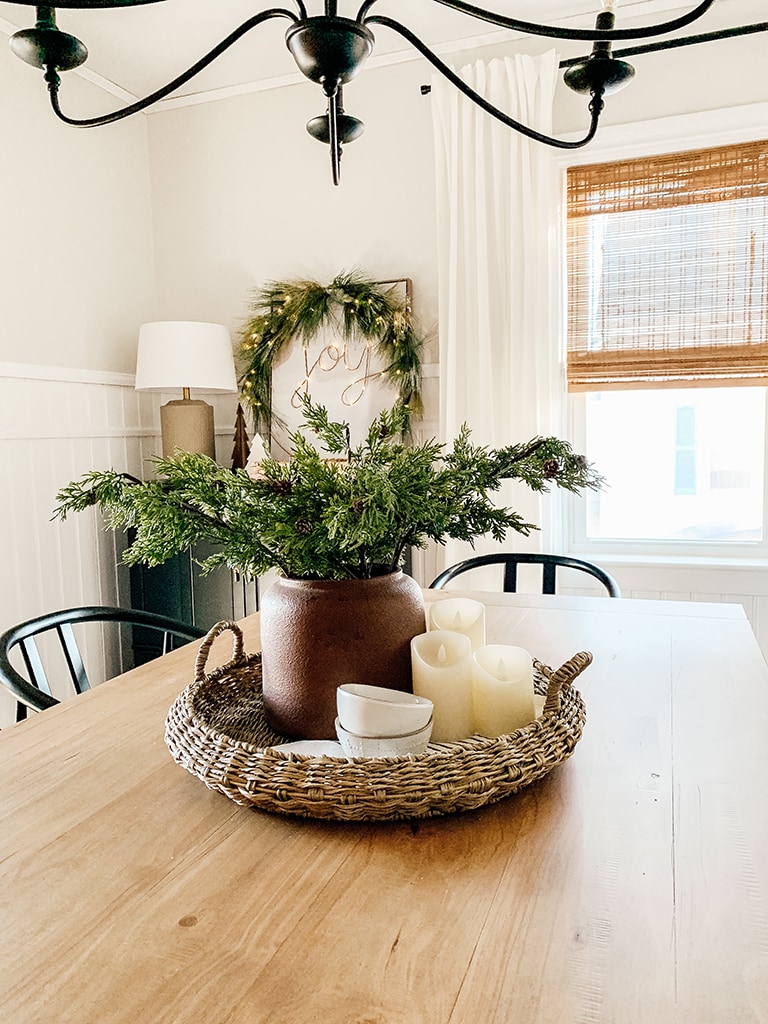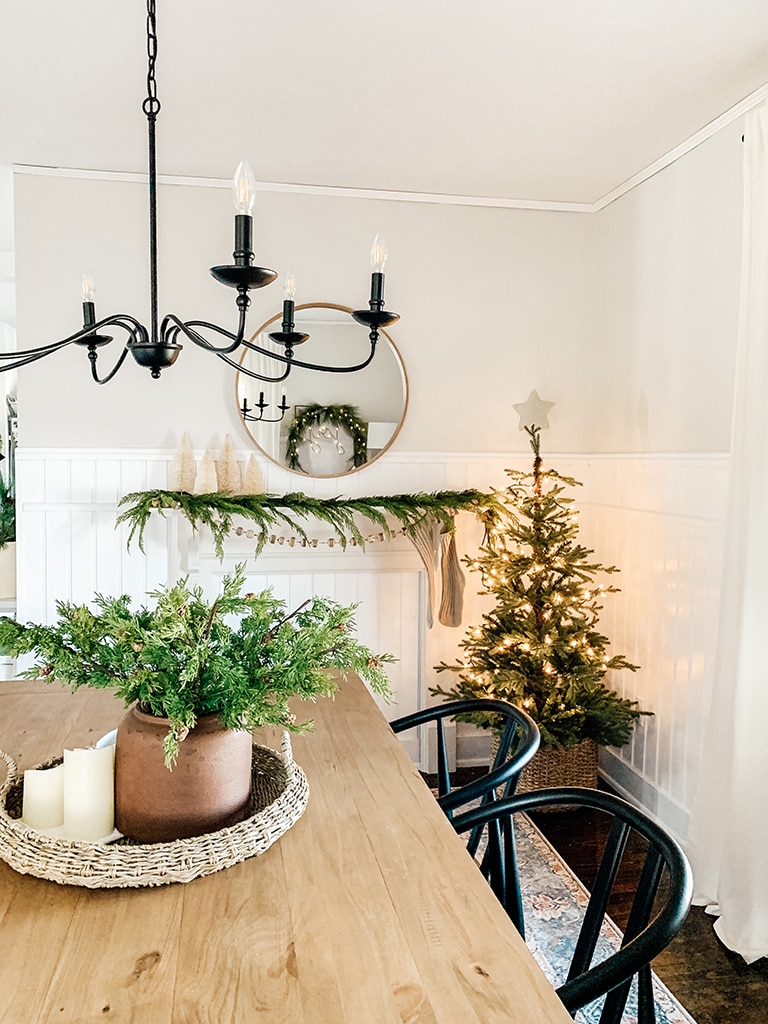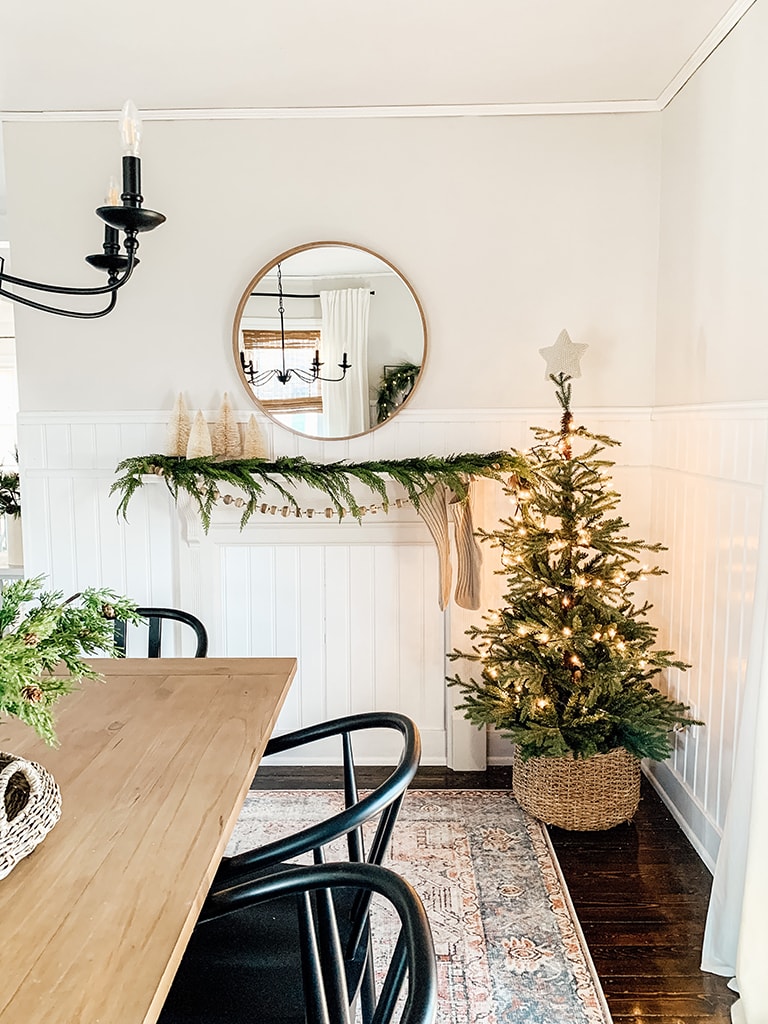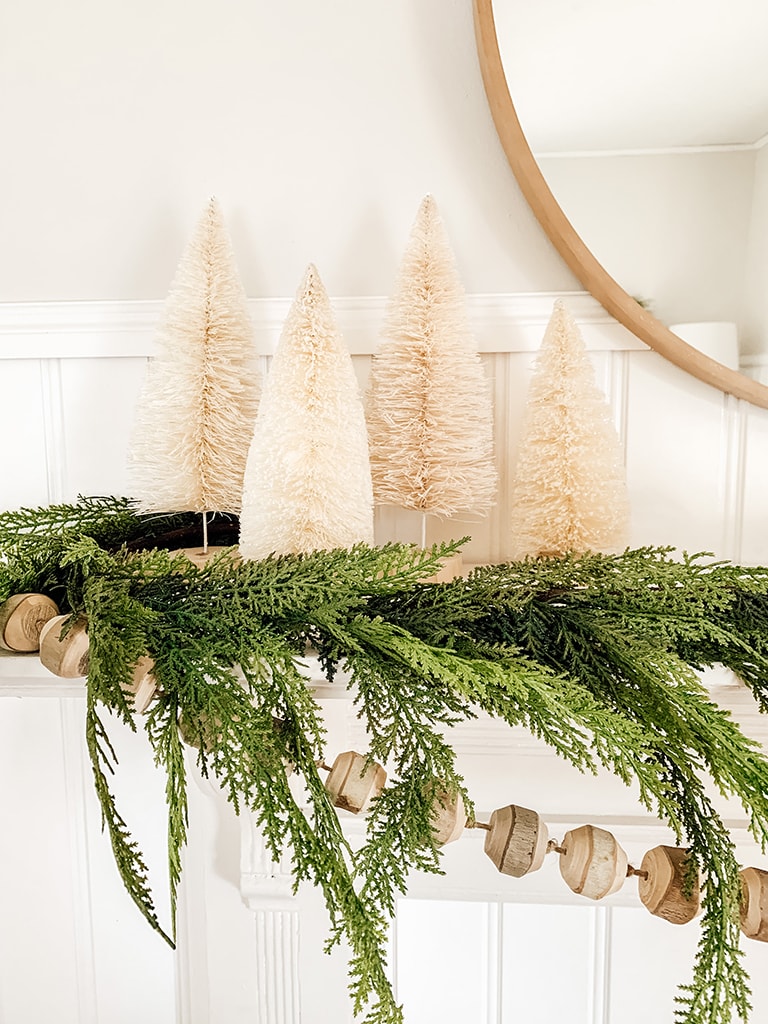 Shop this Christmas Dining Room
Simple Christmas Living Room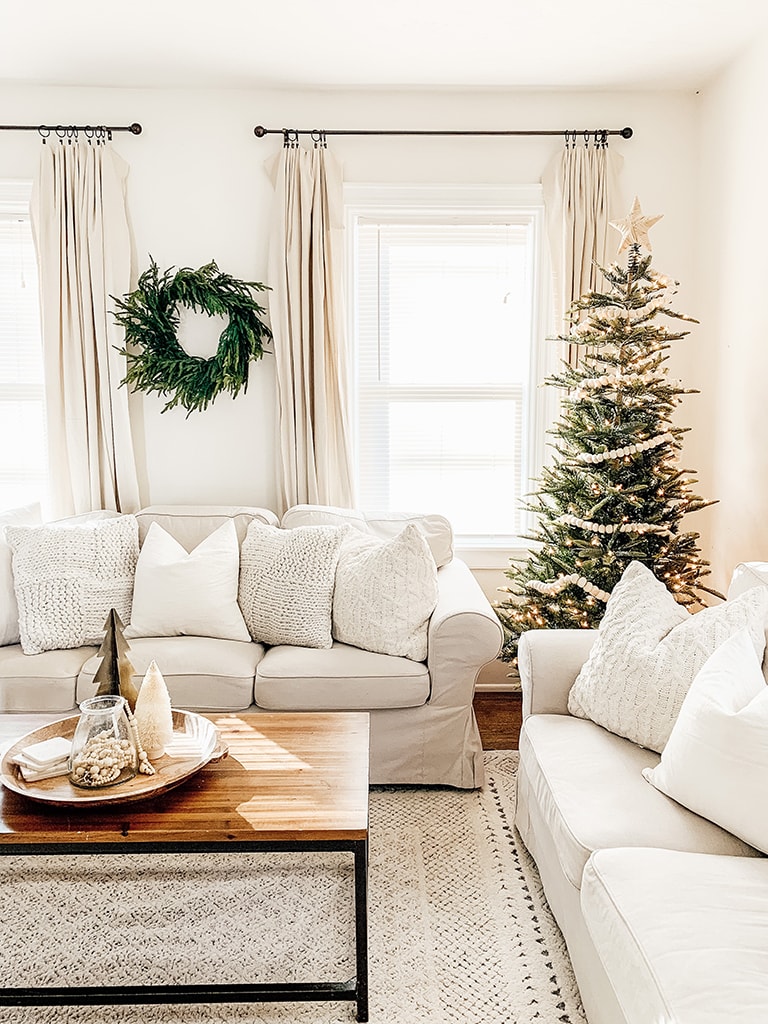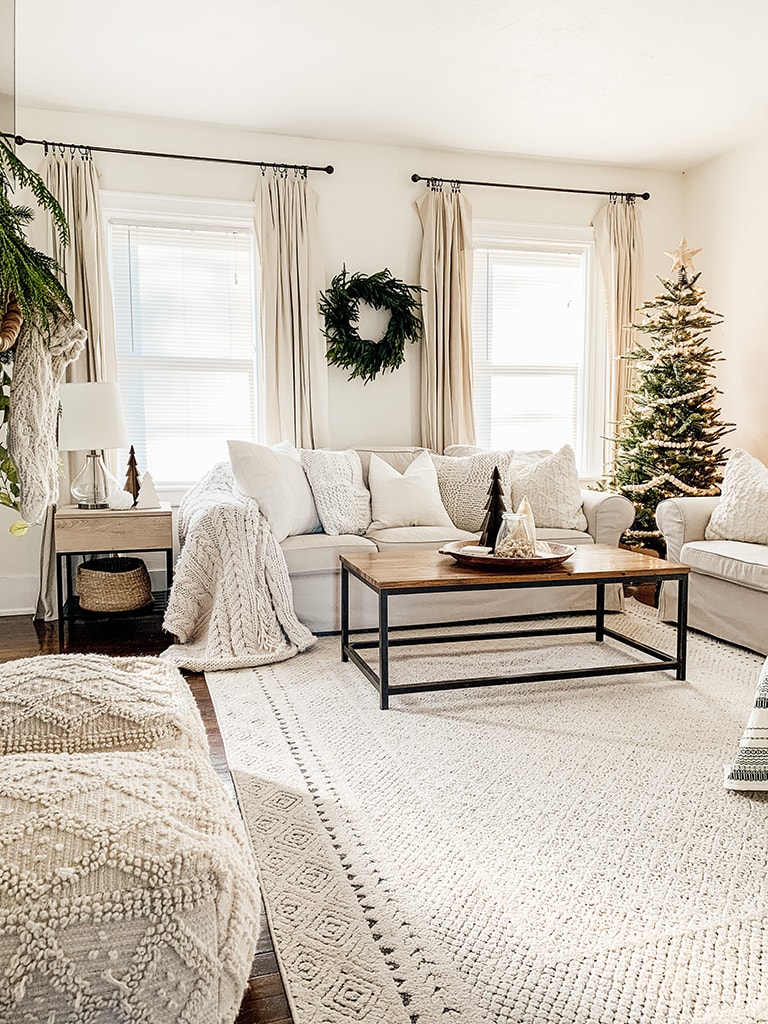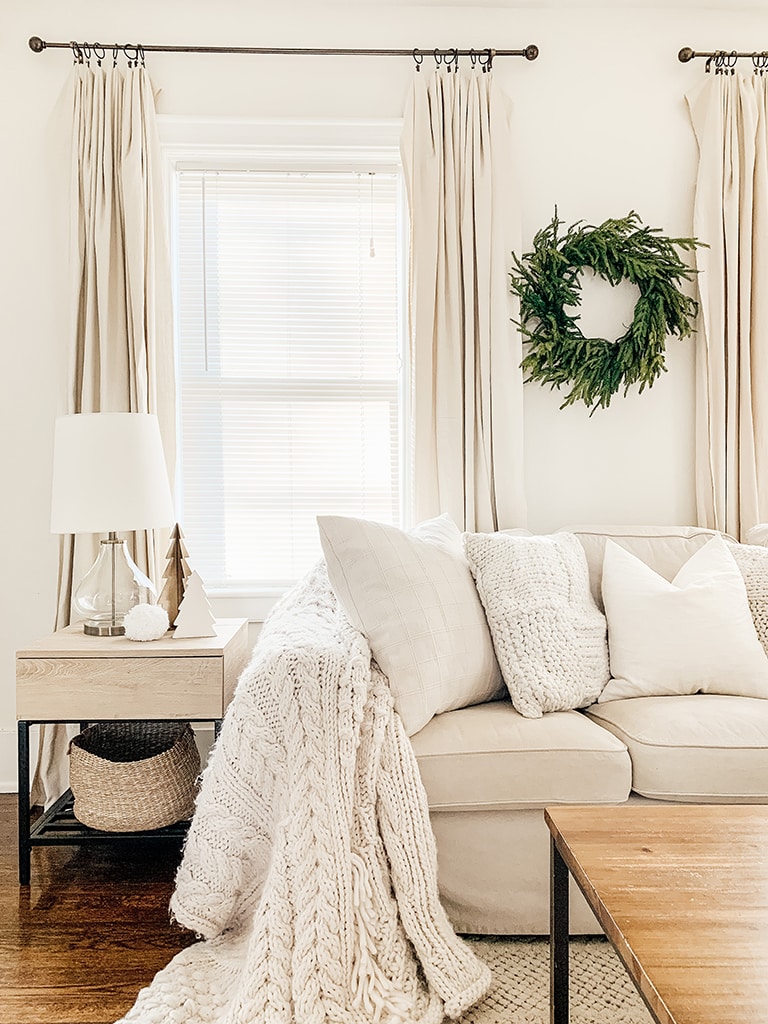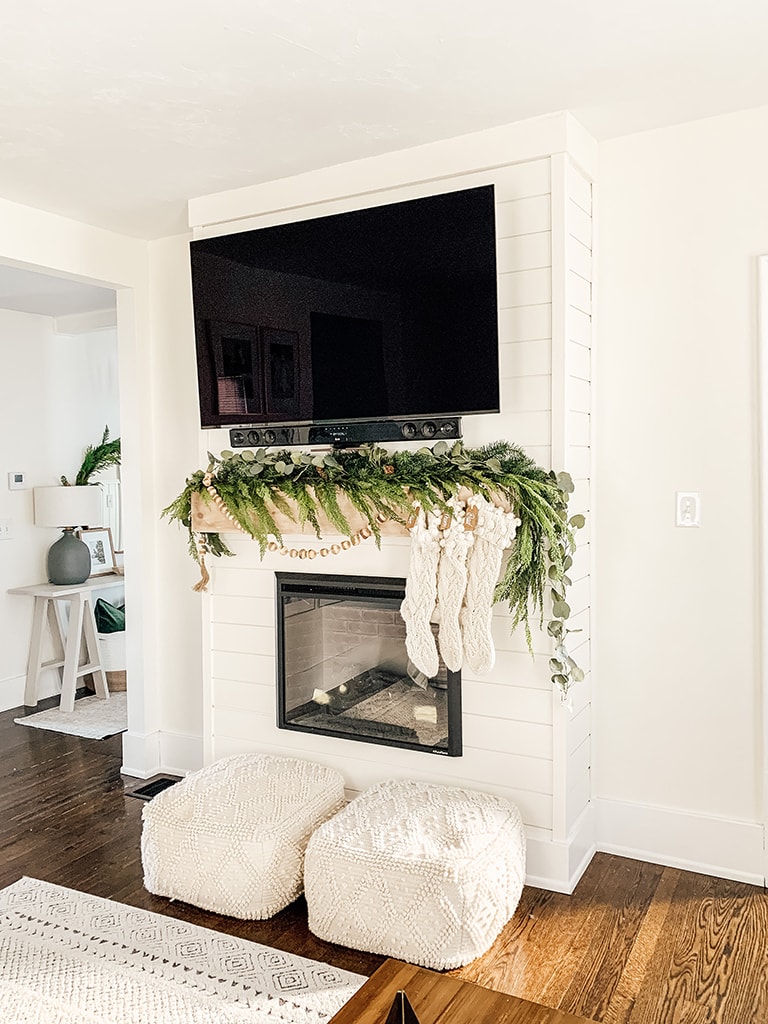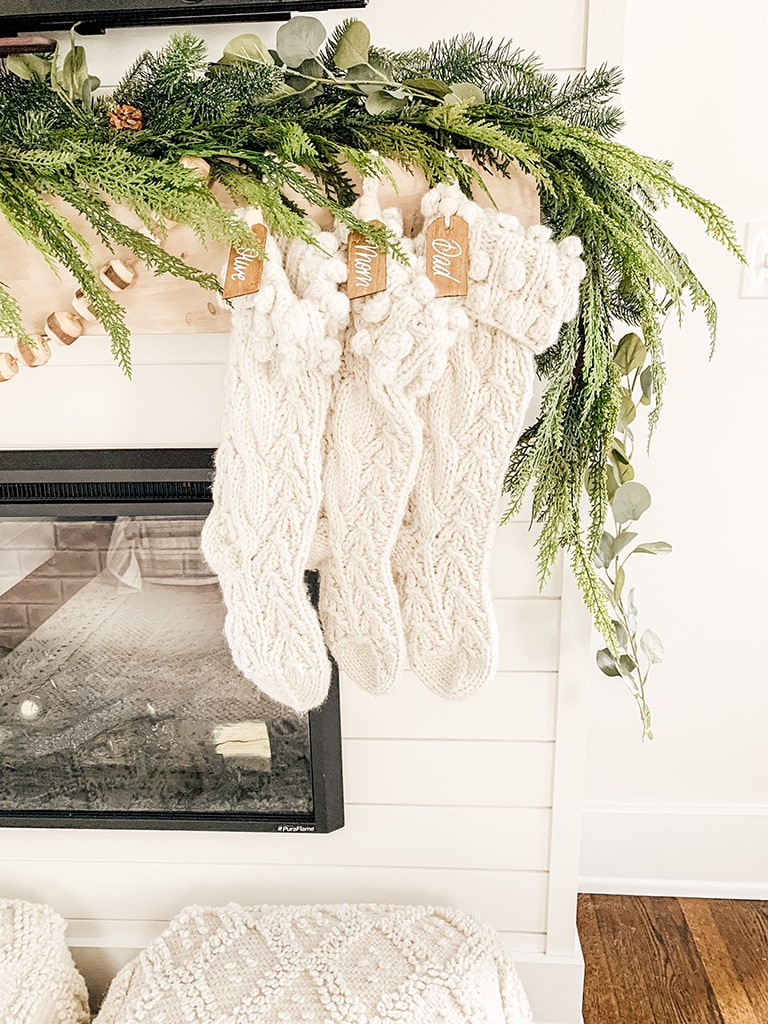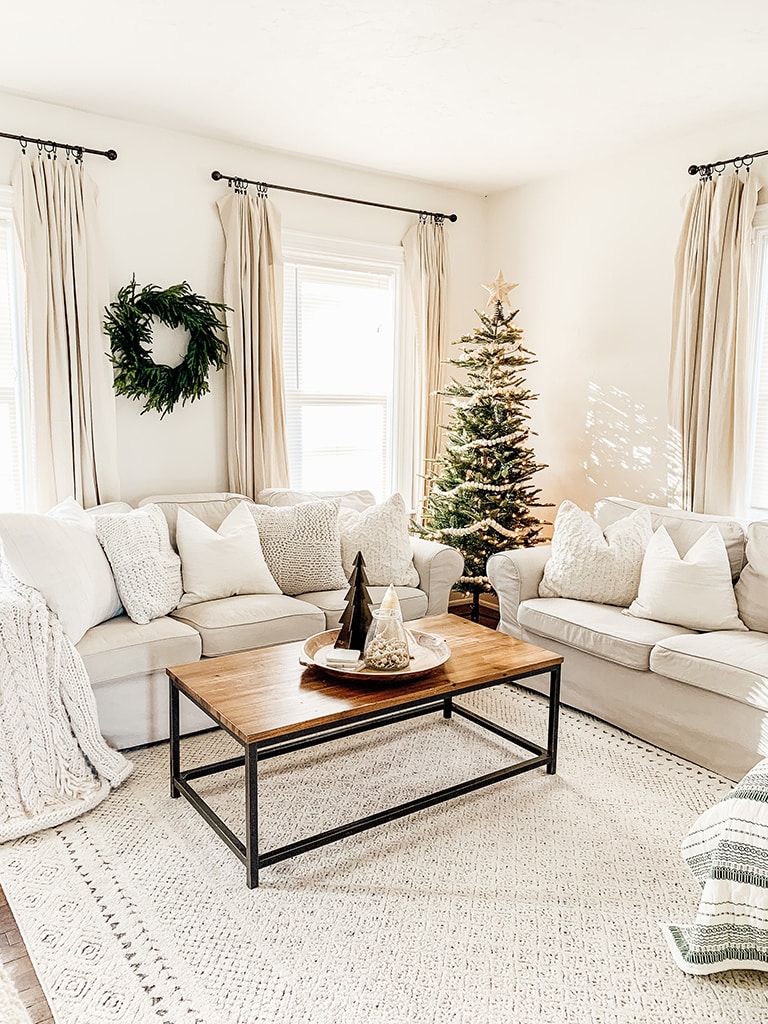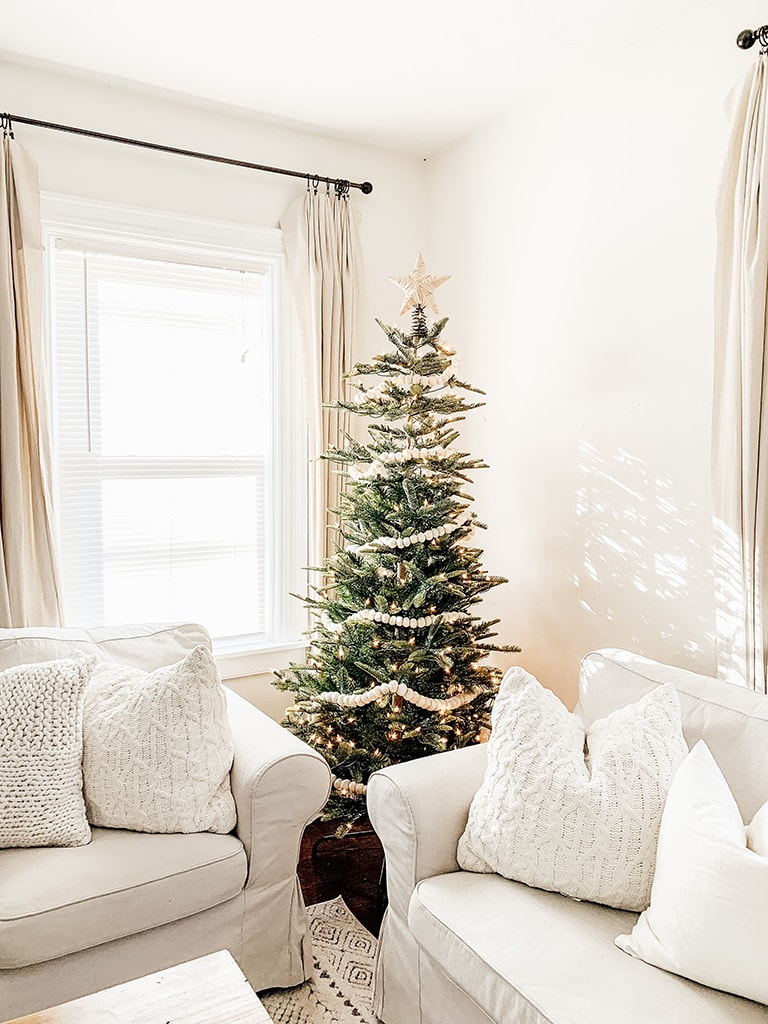 Shop this Christmas Living Room
You can shop these items by clicking the links below!
What to Read Next:
Neutral Christmas Decor Shopping Guide 2021
Want to save this for later? Post this Simple Christmas Decor Tour to your favorite Pinterest Board!