Sharing fifteen of the most realistic artificial Christmas trees trending this season.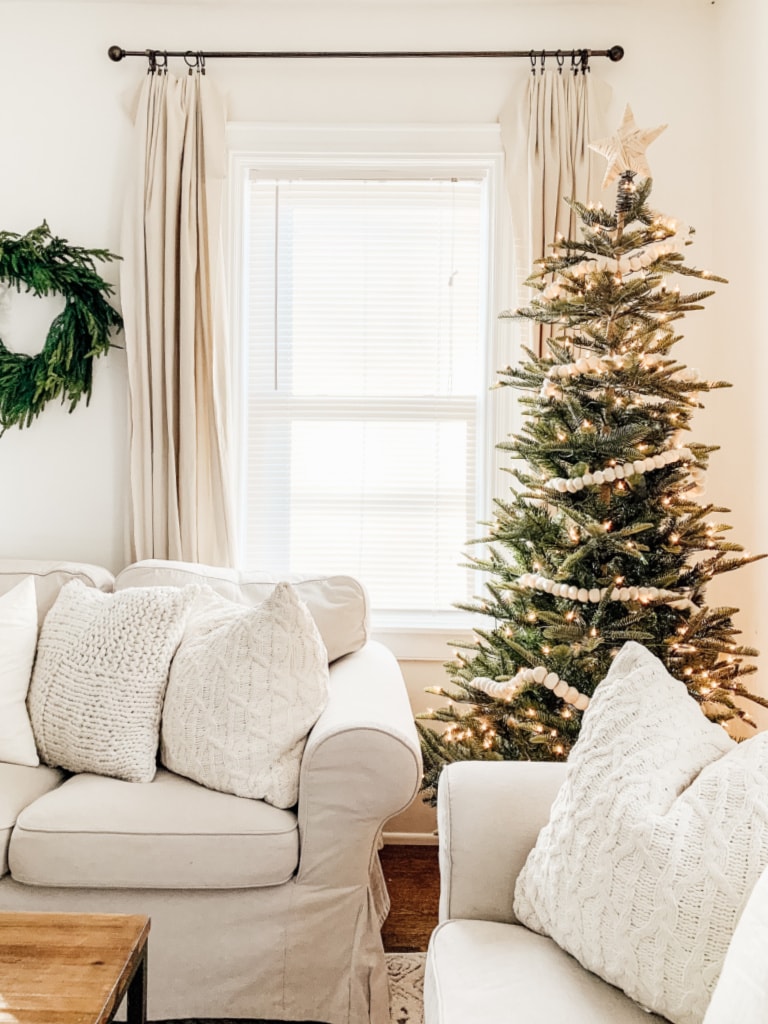 The holiday season is a time for joy, family gatherings, and the centerpiece of it all: the Christmas tree. Whether you have a tight budget or are willing to splurge on a showstopper, there's an artificial Christmas tree that suits your needs.
First I am going to share tips for what type of tree to look for. How to choose the perfect size for your space. And exactly how to fluff the branches to make any artificial tree look more realistic.
What type of artificial Christmas tree looks the most real?
There are several factors that make an artificial Christmas tree look more realistic. This includes materials, construction, shape, and attention to detail.
The most realistic-looking trees have a mix of branch types. One to create a nice full look and one to give you that real feel branch. Having a combination of needles with varying textures and colors can resemble real evergreen branches more closely. Plastic ( PE (Polyethylene) Trees) molded branches give the most realistic look and feel of a real tree.
Shape is another important factor. A realistic tree often has a natural taper, meaning it is wider at the bottom and tapers slightly as it goes upward. This shape provides a more authentic and aesthetically pleasing appearance.
Another thing to consider when selecting a tree is tip count. The higher the tip count the fuller and more realistic the tree will look, giving the appearance of a real Christmas tree.
How Tall Should a Christmas Tree Be?
How tall your Christmas tree should be depends on your ceiling height. You want to leave enough room to add a tree topper. Which typically requires 6-12 inches. In this post, I am sharing trees that are perfect for 8-foot ceilings which are the most common. Many of the trees listed are offered in multiple sizes.
8 Foot Ceiling ( Most Common Size)
For an 8-foot ceiling, you'll want to choose a Christmas tree shorter than the ceiling height to leave room for a tree topper. Christmas trees that are 7ft to 7.5ft will fit the best.
10 Foot Ceiling
A tree around 9 to 9.5 feet tall is a good choice for a 10-foot ceiling.
Vaulted Ceilings
For vaulted ceilings, you can choose a grand tree that is 10-14ft tall.
How to Fluff a Christmas Tree?
One of the easiest ways to make any artificial tree look realistic is to make sure that it is properly fluffed. I like to wear gloves while fluffing for comfort and a step ladder to reach the high spots.
You want to start from the bottom of the tree working your way up one section at a time. Starting at the bottom ensures a stable foundation for the upper sections.
For each branch, you want to gently unfold/fan from the center stem. Then fan out each of the branches in various directions to create a full, three-dimensional appearance. You can angle them up and down to avoid a uniform look.
Once the branches are fanned out, pay attention to the needle tips. Bend and arrange the tips to create a natural, random appearance. Make sure there are no noticeable gaps.
The Prettiest Realistic Artificial Christmas Trees
In this guide, I will share a curated selection of the best artificial Christmas trees, thoughtfully selected to cater to a range of budgets without compromising on quality and still giving you that realistic look.
This guide will share the best artificial trees for under $200, under $500 and over $500.
Best Artificial Christmas Tree Under $200
"Affiliate links provided for your convenience, please read my disclosure for more information."
You can shop each of the artificial Christmas trees below by clicking on the image or link from the list above.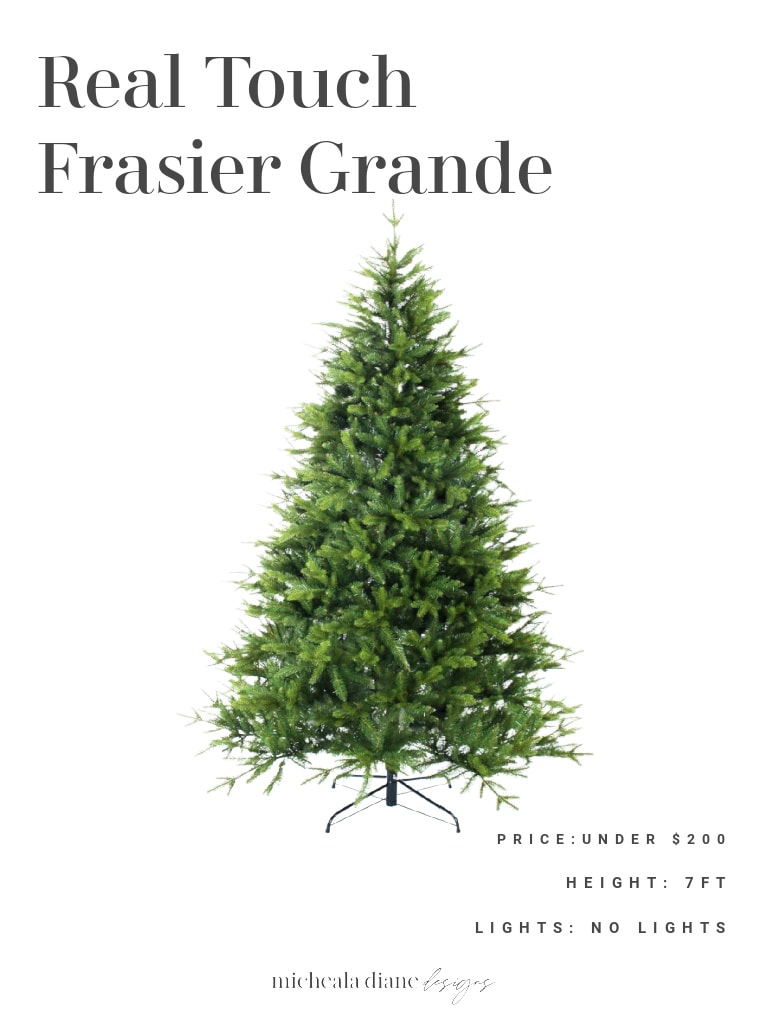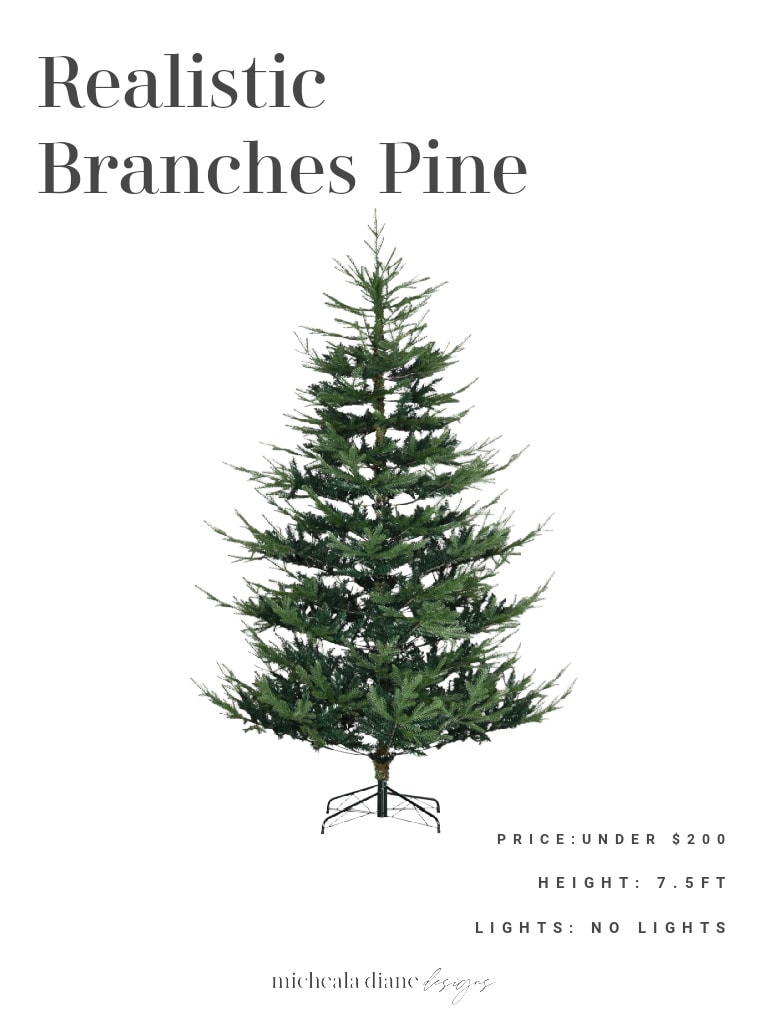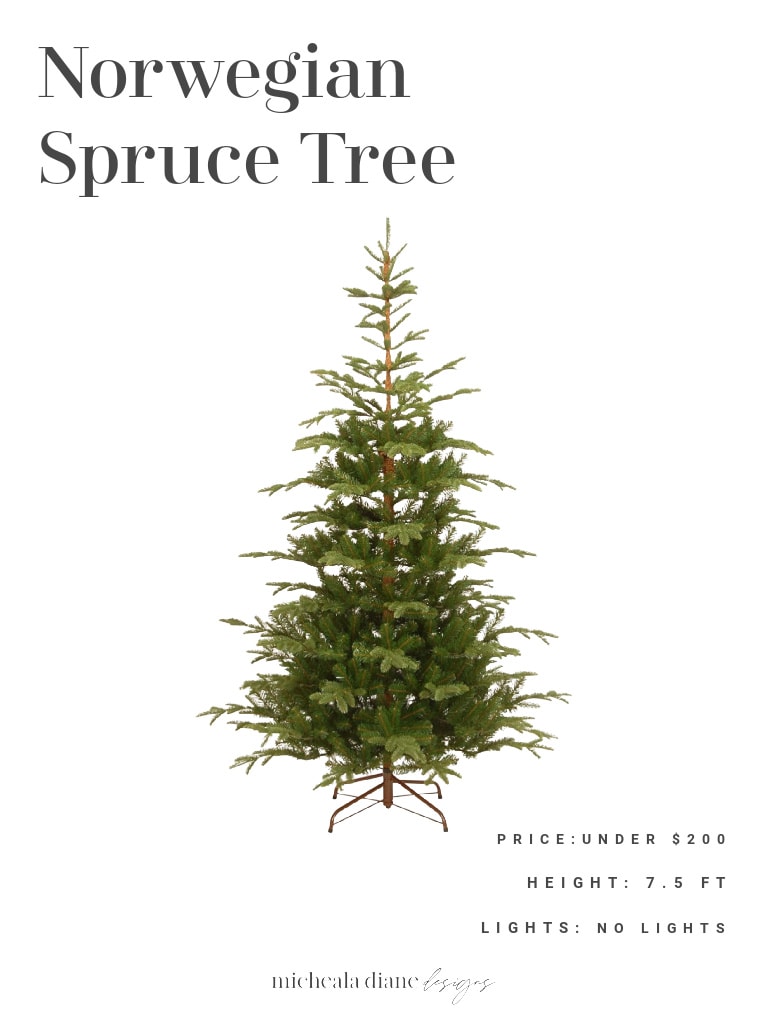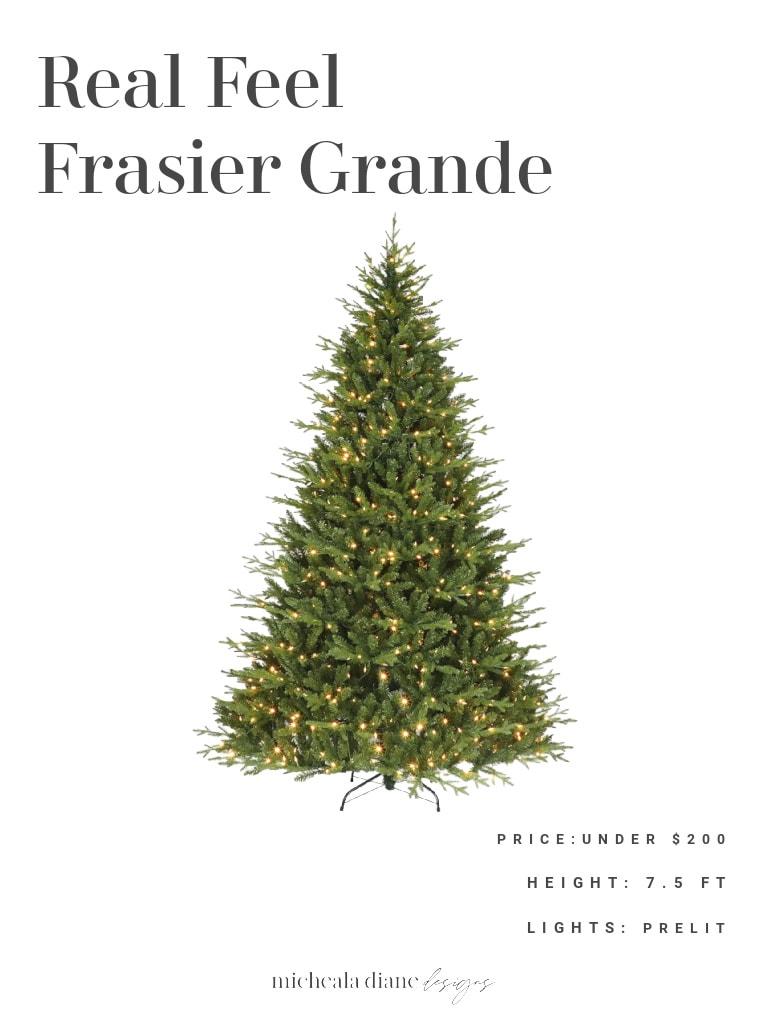 Best Artificial Christmas Tree Under $500
You can shop each of the artificial Christmas trees below by clicking on the image or link from the list above.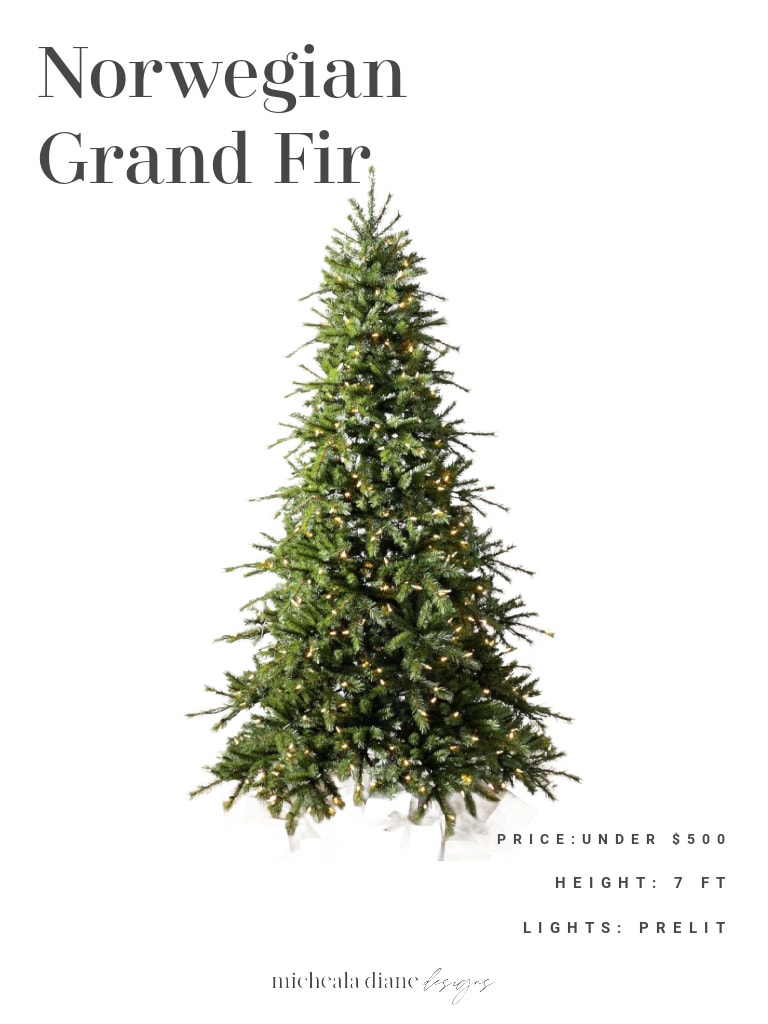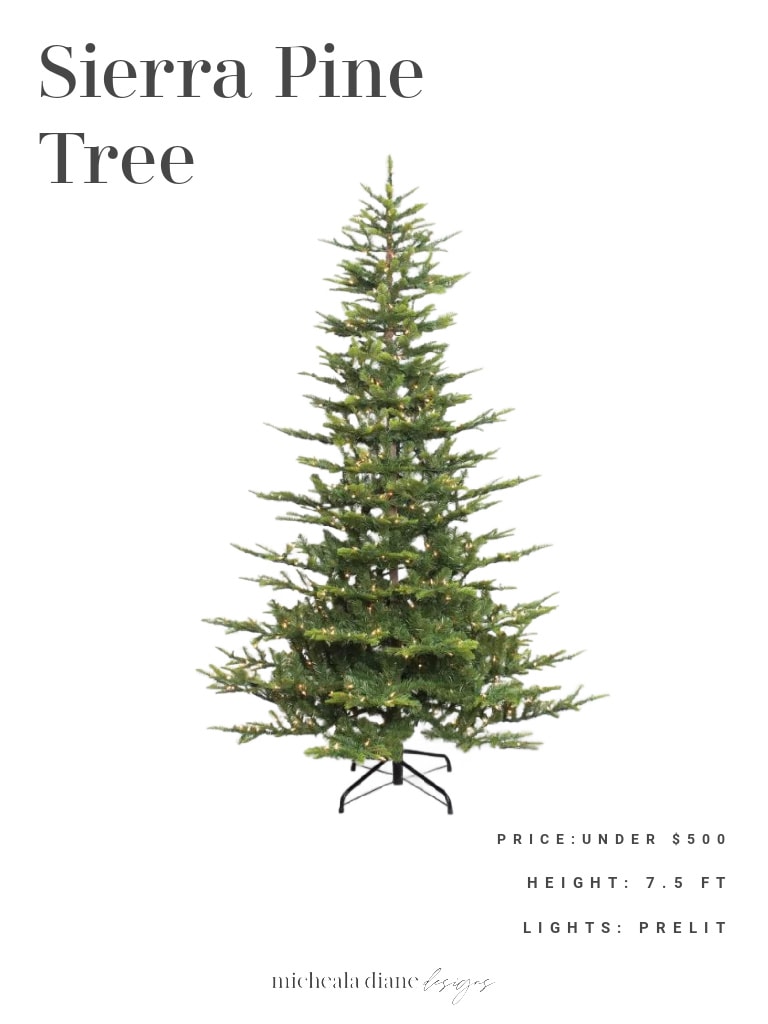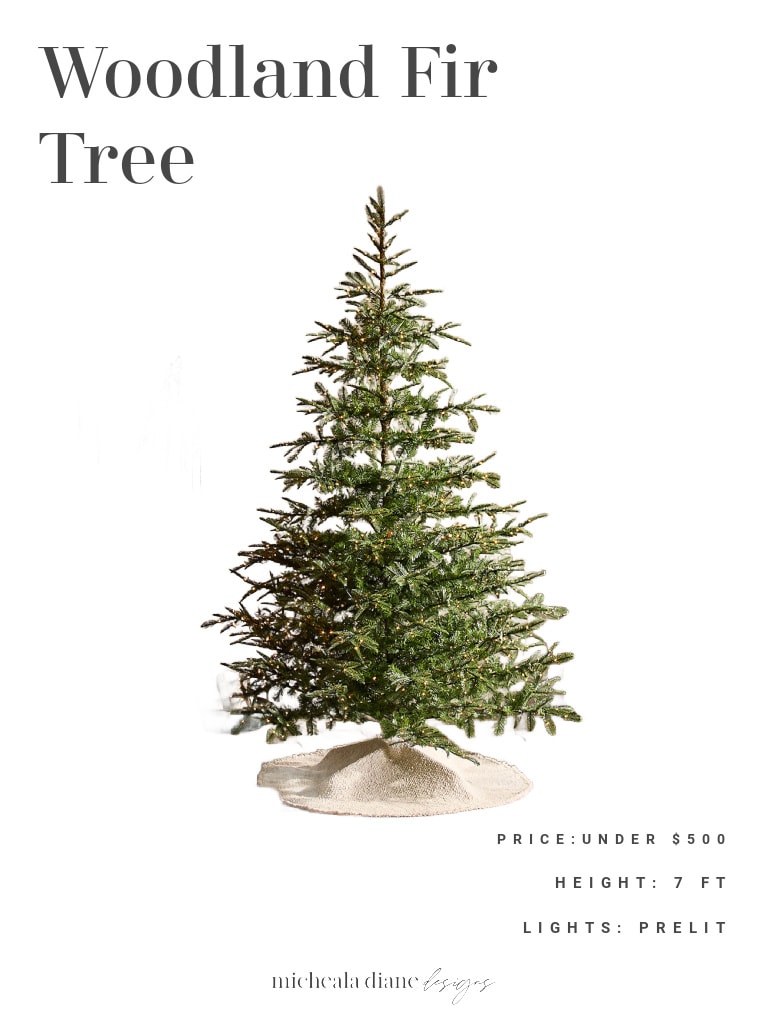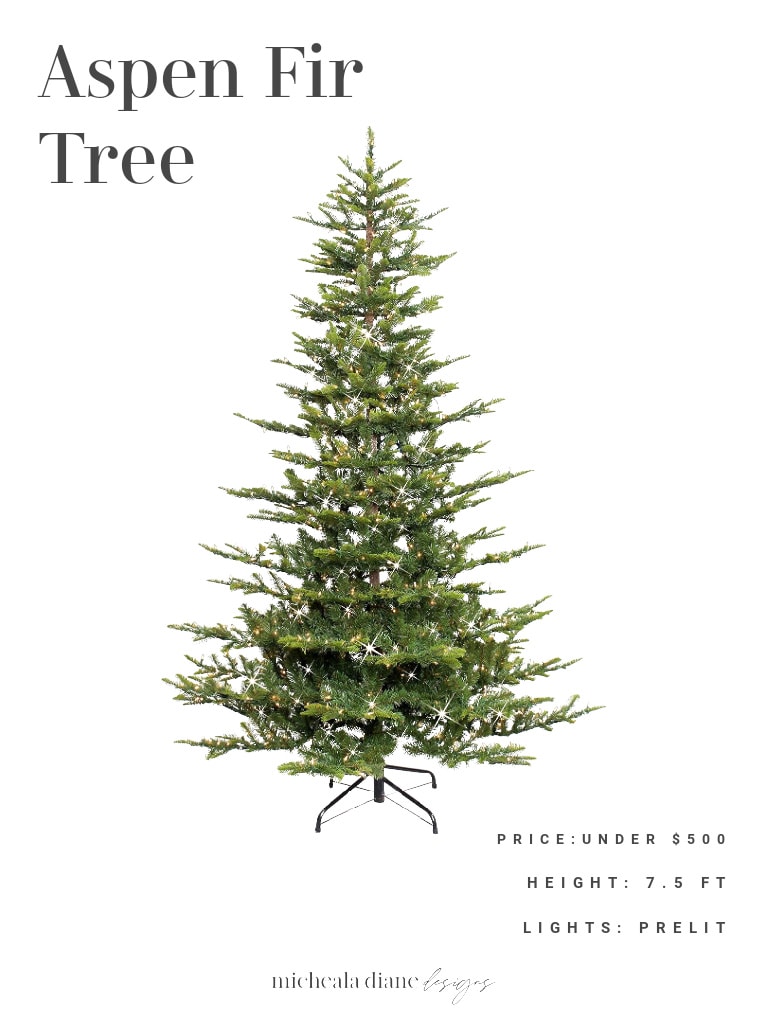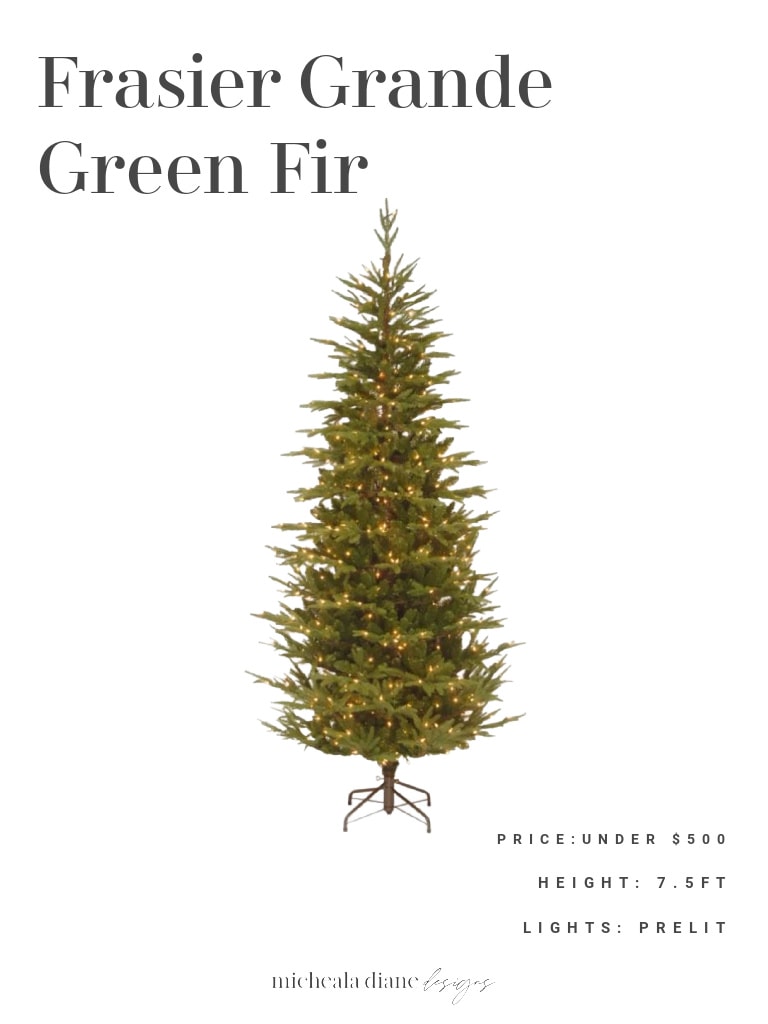 Best Artificial Christmas Tree Over $500
Balsam Hill European Silver Fir
You can shop each of the artificial Christmas trees below by clicking on the image or link from the list above.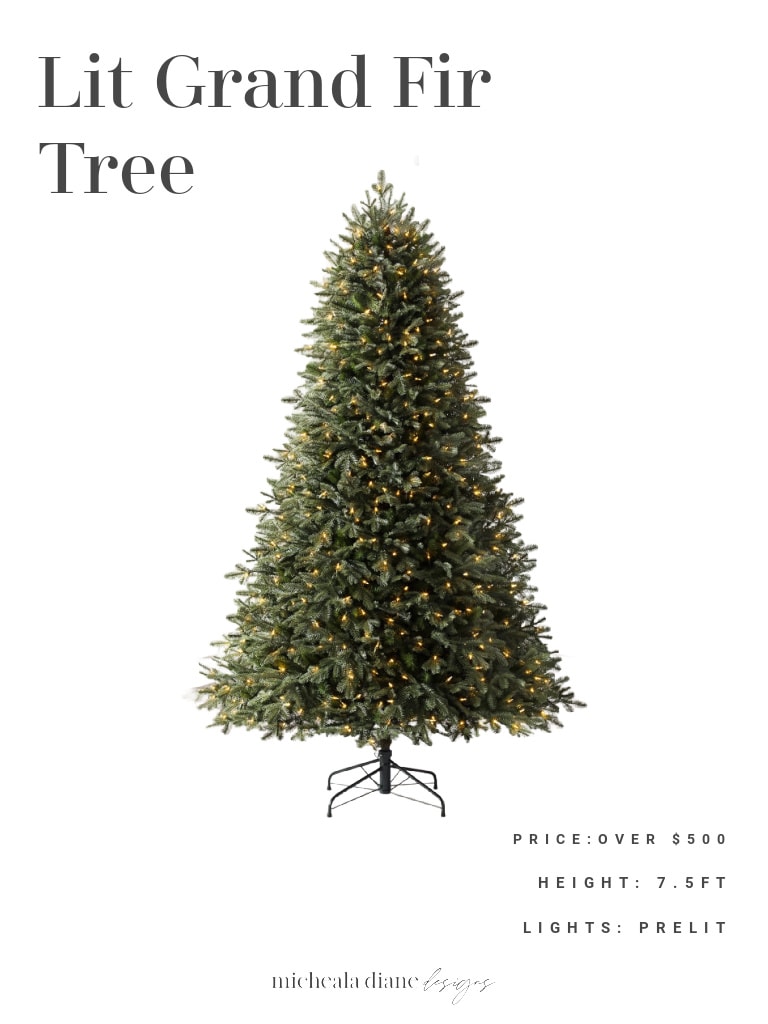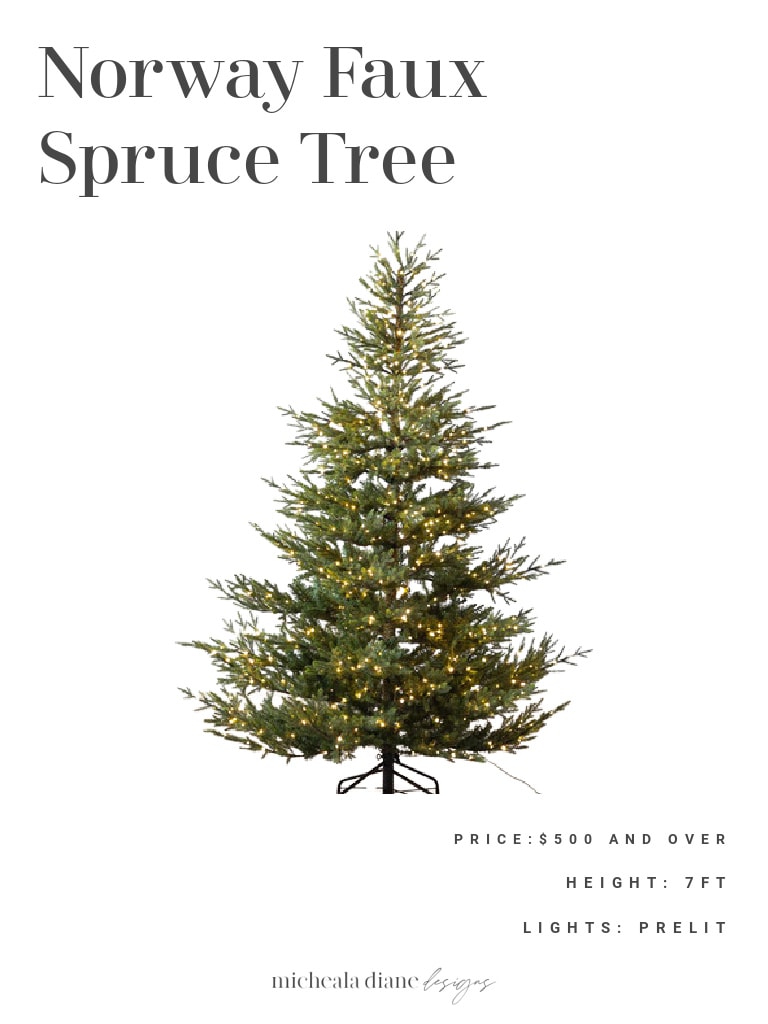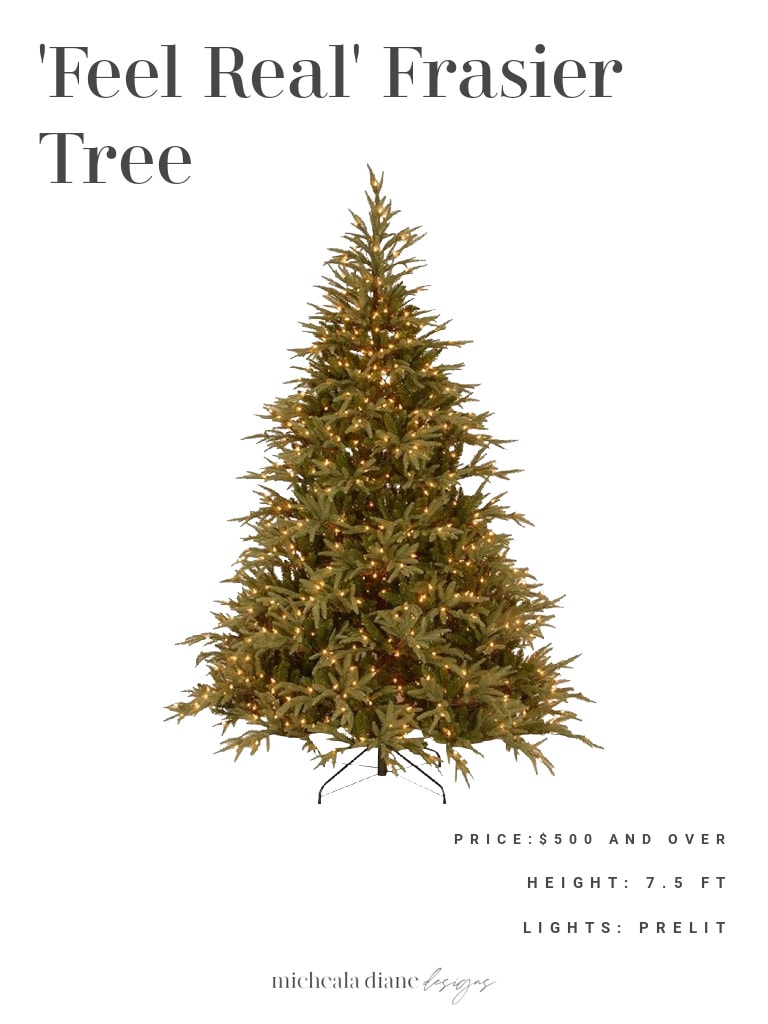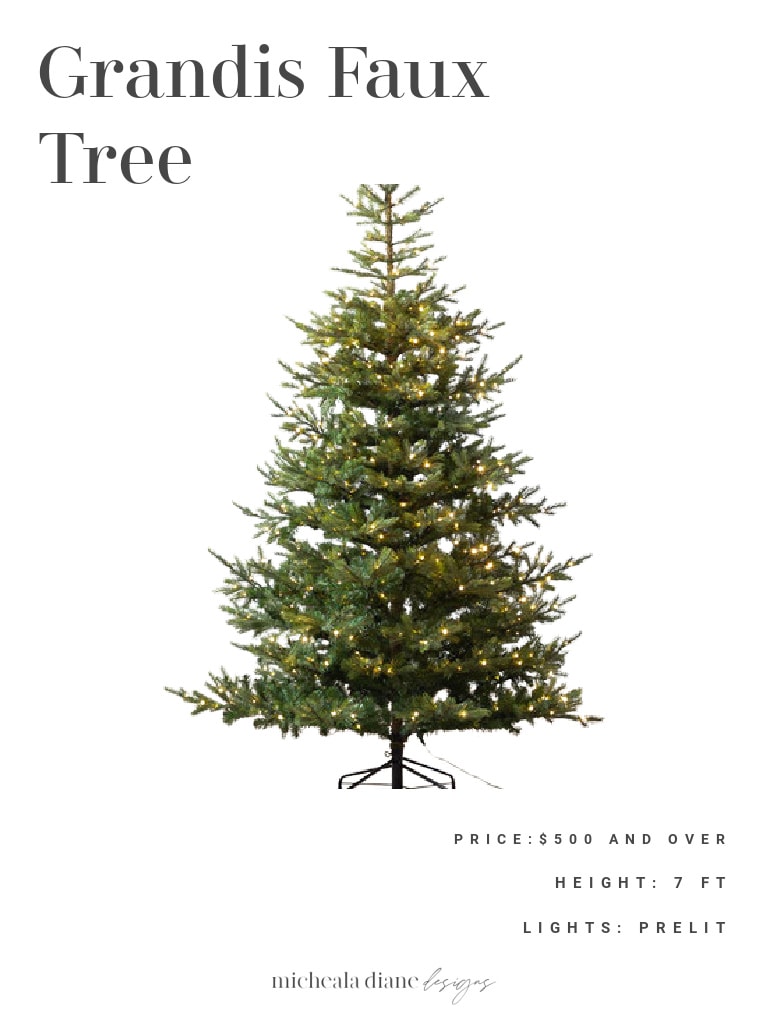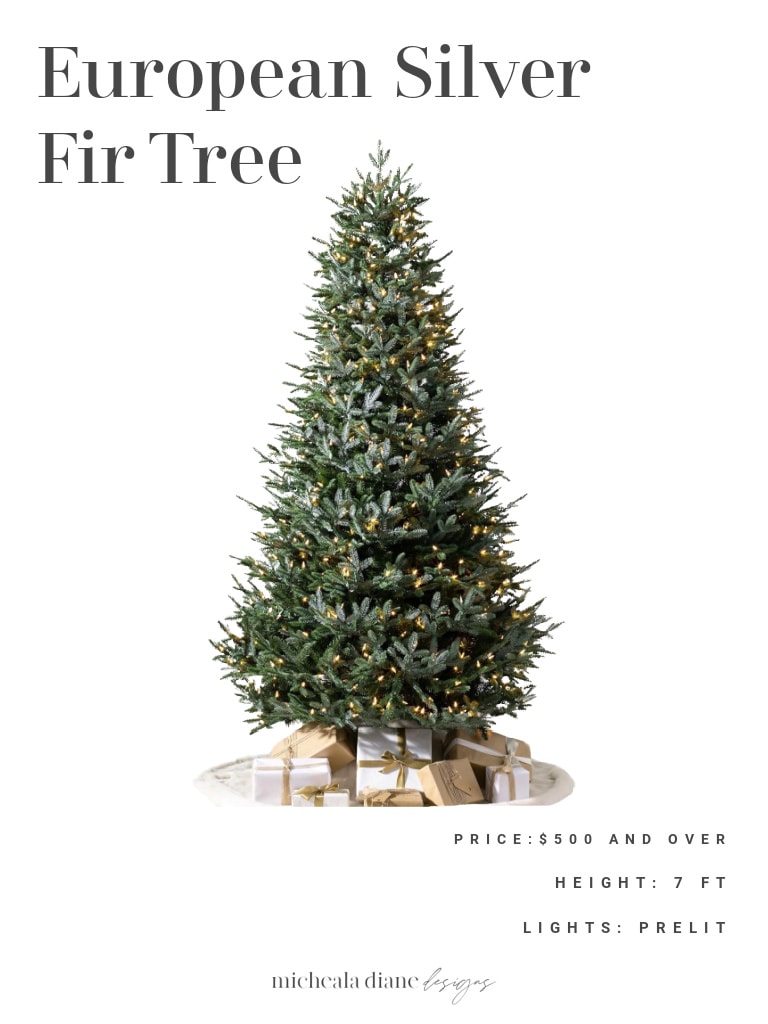 Now that you have a tree head over to our step-by-step guide on How to Decorate a Christmas Tree.
What to Read Next:
10 of the Best-Flocked Christmas Trees
Neutral Christmas Decor Shopping Guide
How to Decorate for Christmas 2023
How to Decorate a Christmas Tree
Want to save this for later? Post this "Best Artificial Christmas Trees" to your favorite Pinterest Board!