Today I am sharing a few Frequently Asked Questions and a review of our King of Christmas 7 ft Prince Flock Pre-lit tree.

Just like that October is over! I can't believe the holiday season is already upon us. I feel like this year is flying by. We have slowly started adding some Christmas decor to our home. Today I wanted to share with you one of the most beautiful artificial Christmas trees I have ever had.
We use to have just one real tree. Over the last couple of years, I have added a few artificial Christmas trees along with our real tree throughout the house. Who doesn't love more than one Christmas Tree!? I like to put one or more in each room. Call me crazy but it is truly magical to have your whole house lit up.
One of my favorite parts of having artificial trees is the flocking. It creates a winter wonderland look that gives me all the cozy feels. This year I teamed up with King of Christmas. They have the most beautiful high-quality artificial trees. We love our 7′ Prince Flock Christmas Tree with 400 Warm White LED Lights and it is truly stunning.
"Affiliate links provided for your convenience, please read my disclosure for more information."



FAQs about the King of Christmas Tree
What size is our tree? How high are our ceilings?
This King of Christmas tree is 7 feet tall. Our ceilings are 8 foot 4 inches tall. So we have plenty of room and it fills the space nice without looking too small.
Is it easy to set up?
This tree was very easy to set up. The tree comes in three sections that are visibly labeled. You just have to put them together in order. There is also an instruction guide that was very user-friendly.
I was able to put the whole thing together by myself. The hardest part about setting up is fluffing each of the branches, to get a nice full look. King of Christmas does provide a nice set of gloves that makes it really easy to handle the branches.
Does it shed?
So far we have had minimal shedding. The most shedding you will have is when you are fluffing the branches. There was a small pile of flocking that was easy to clean up.
Can you hang heavy ornaments?
This was the big test. I hate when my heavy ornaments fall off. This happens a lot when we get a real tree. I am happy to take that this tree can hold heavy ornaments. The trees are reinforced with steel. Making them perfect for those heavy glass ornaments.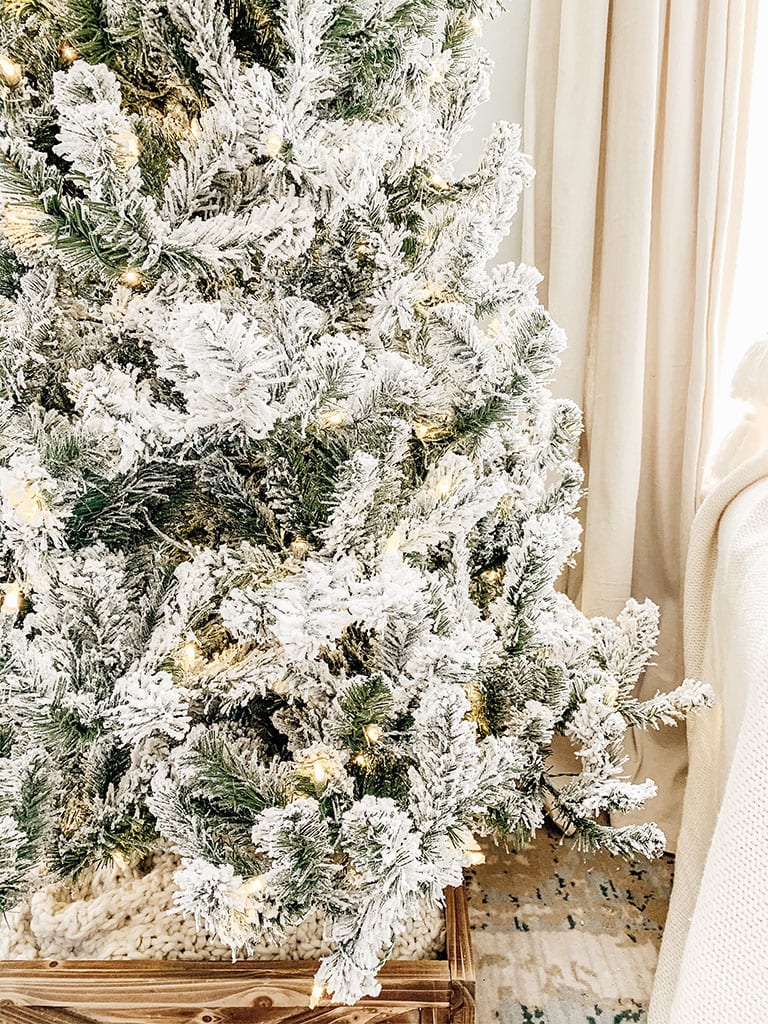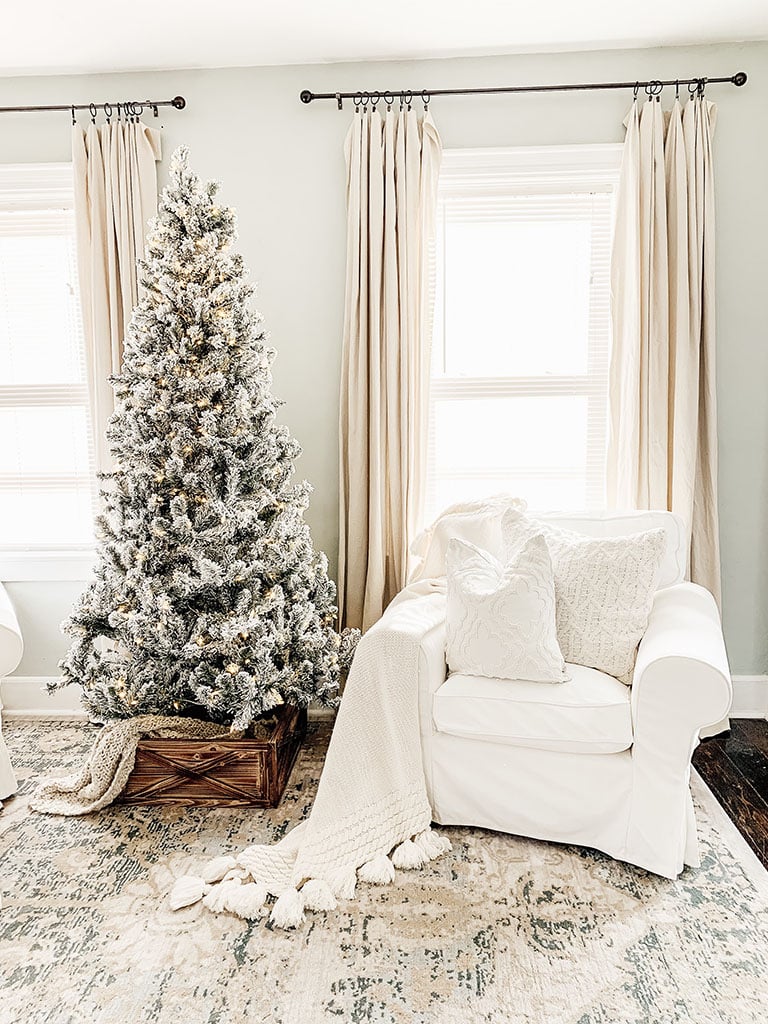 We used the beautiful wood tree box as a tree collar. It adds the perfect rustic farmhouse touch. I placed a chunky knit blanket in it to make it extra cozy. I have also included some of my favorite tree collars and skirts below.
Shop Tree Collars
Shop Tree Skirts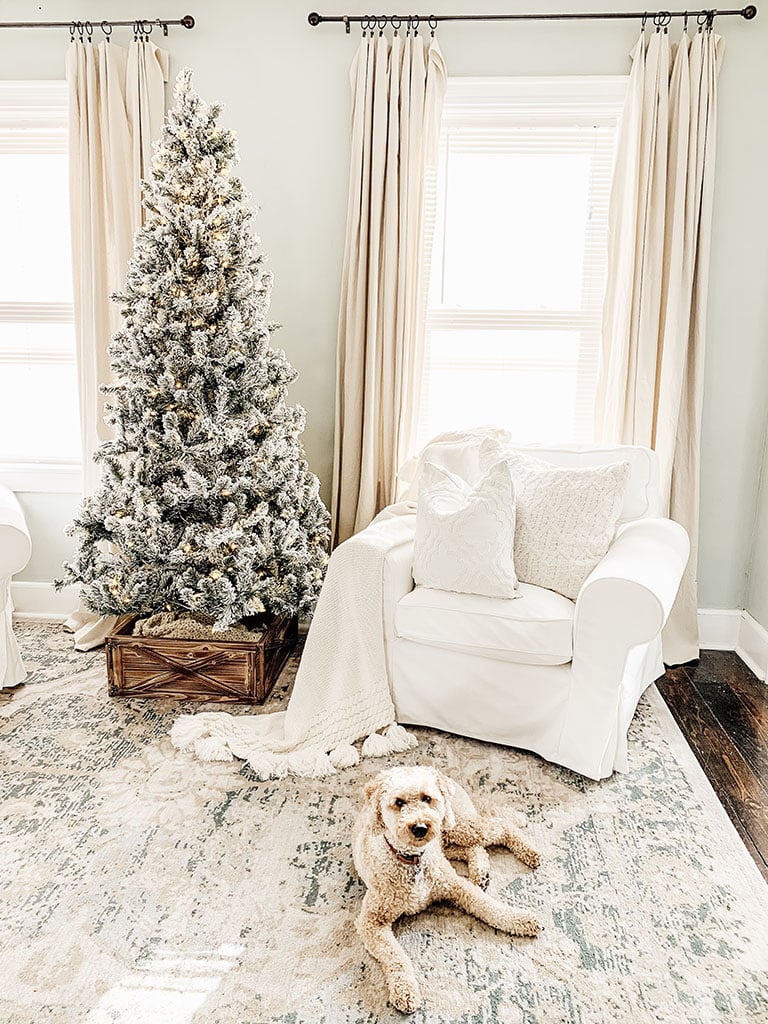 If you have any additional questions about this tree please let me know in the comments. I will include them in the FAQ section.
What to Read Next:
Rustic Christmas Antique Mantel
Want to save this for later? Post this King of Christmas Review to your favorite Pinterest Board!