Today I am sharing an easy DIY bath bomb recipe you can make at home.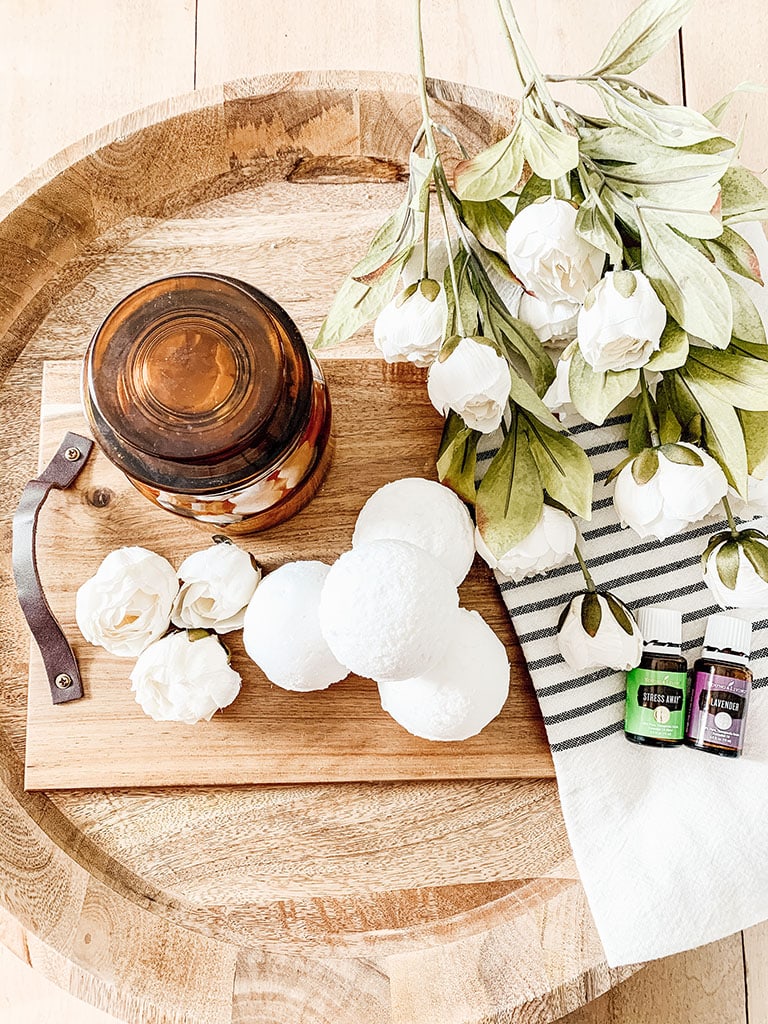 One of my favorite things to do is take a steaming hot bath. A soaking tub is at the top of the list for the next house. I love adding bath salts and bath bombs to my baths. There is something so fun about the fizz it makes when it hits the water, not to mention the relaxing smell. After realizing how many chemicals and synthetic fragrances were in bath bombs, I stopped using them altogether.
I recently saw a bath bomb mold in the Target dollar spot and was inspired to make my own after not using them for so long. This recipe is super simple and the best part is you can add your own relaxing scent using essential oils. Essential oils are the lifeblood of the plant. They not only smell great they have the ability to support your body on a cellular level. Talk about taking your bath to the next level!
These also make great gifts or you can keep them all to yourself 😉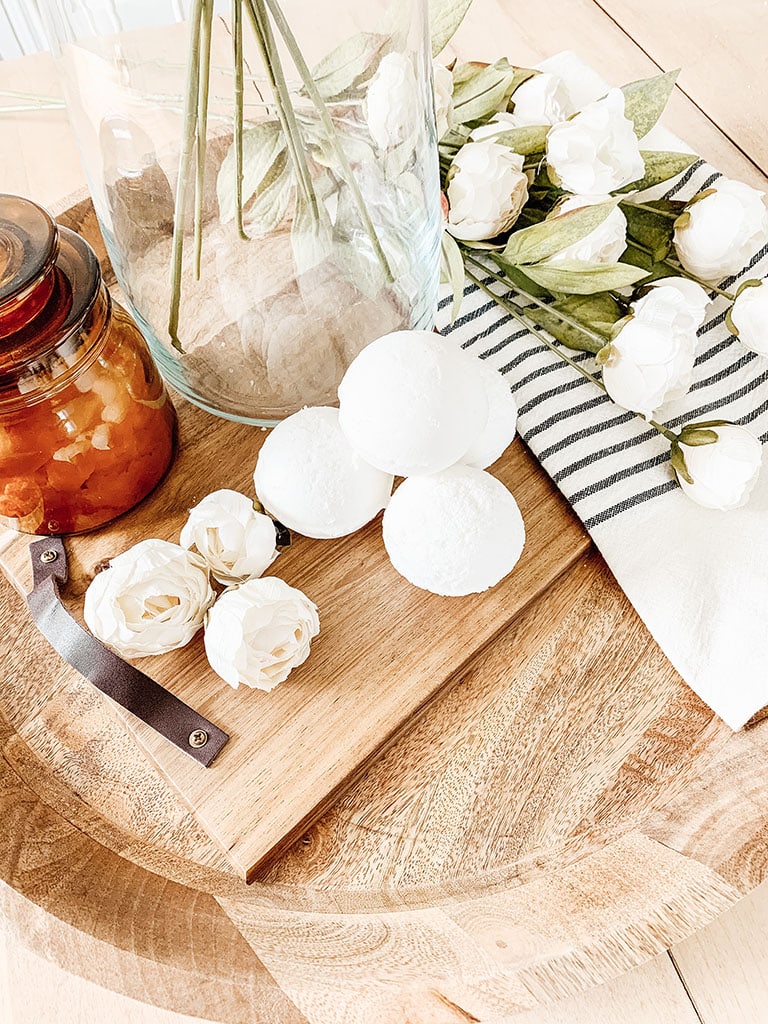 Easy DIY Bath Bombs
Total time: 20

Makes:

4 large bath bombs

Ingredients

1 cup Baking Soda
3/4 cup Citric Acid
1/2 cup Corn Starch
2 tbsp Epsom Salt
1/2 cup Coconut Oil ( melted)
20 drop essential oil of your choice
Bath Bomb Mold

Instructions

1. Combine all dry ingredients in a large bowl. Baking Soda, Citric Acid, Corn Starch, and Epsom Salt

2. In a small bowl combine all wet ingredients. Melted coconut oil and essential oils. I did 10 drop lavender and 10 drops stress away.

3. Slowly combine wet ingredients into the large bowl of dry ingredients until the mixture is a crumbly texture.

4. Once your mixture is at the right consistency fill up each side of your bath bomb mold, packing down the mixture. You will want to overfill each side a little bit. Then carefully press both halves together and gently tap the sides of the mold.

5. After about a minute remove the bath bomb molds and let bath bomb sit for 24 hours.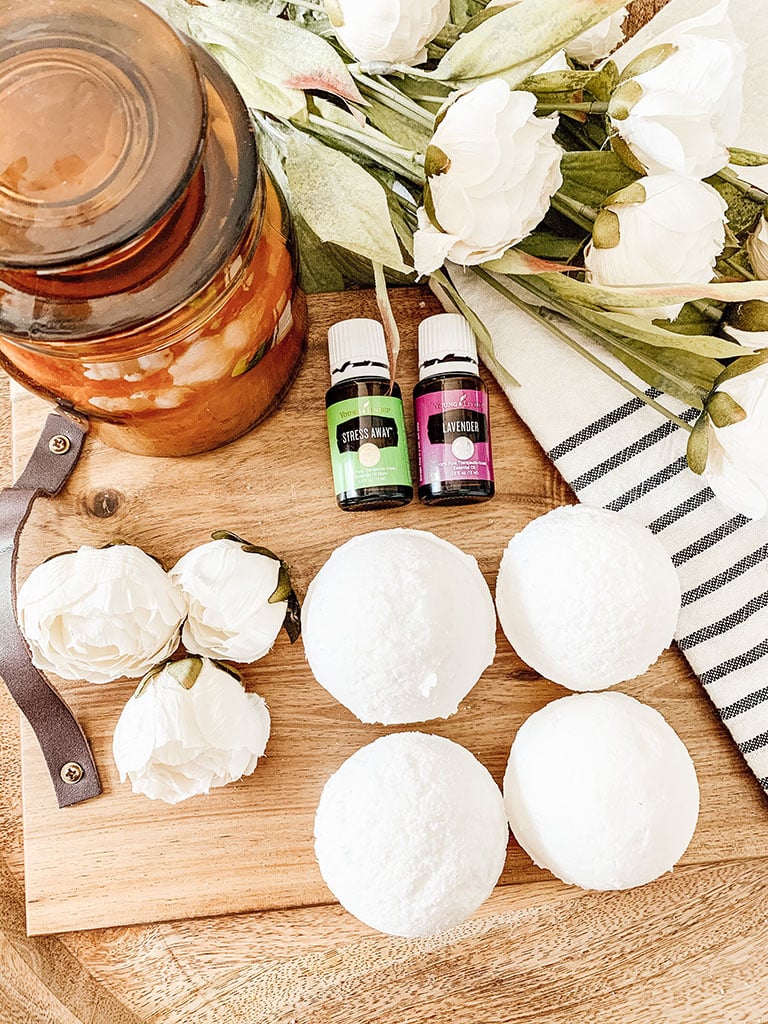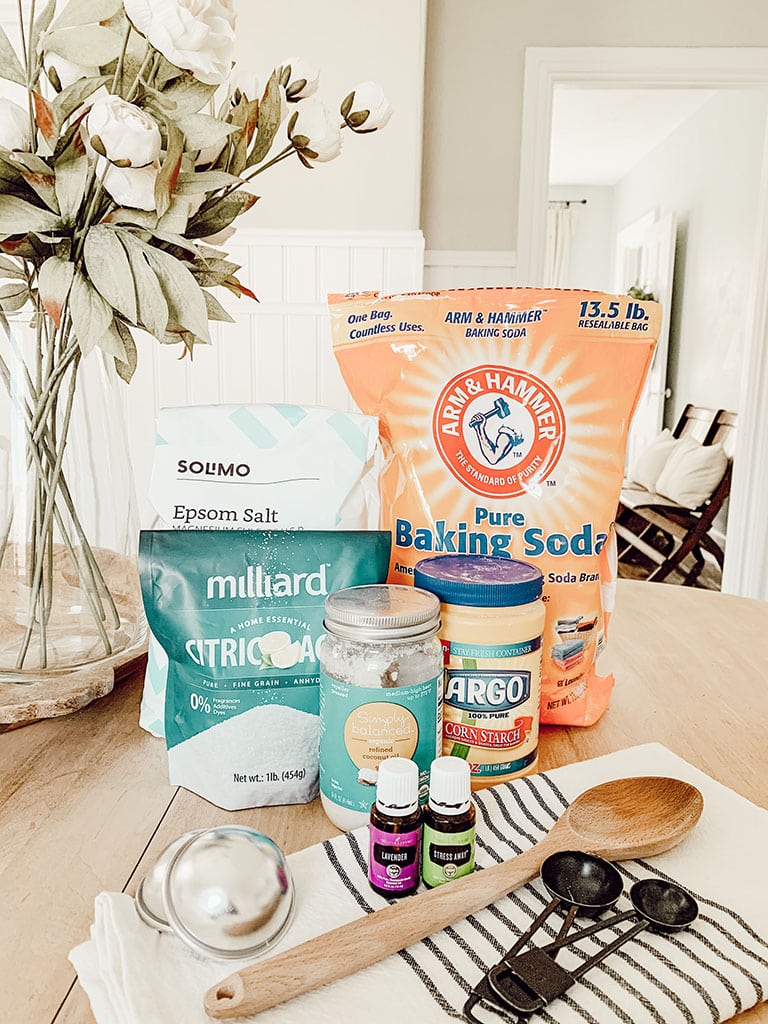 The first step is to collect all your ingredients. For this recipe, you will need baking soda, Epsom salts, corn starch, citric acid, coconut oil, and essential oils. Citric Acid is the key ingredient for these bath bombs. Without it, you will not get the fizz of a traditional bath bomb. You will also need a bath bomb mold. I picked up mine from the Target dollar spot.
Links to Bath Bomb Ingredients
" Affiliate links provided for your convenience, please read my disclosure for more information."
Essential Oils ( I recommend not using oils that have fillers or synthetic fragrance. I use Young Living exclusively you can read about it here)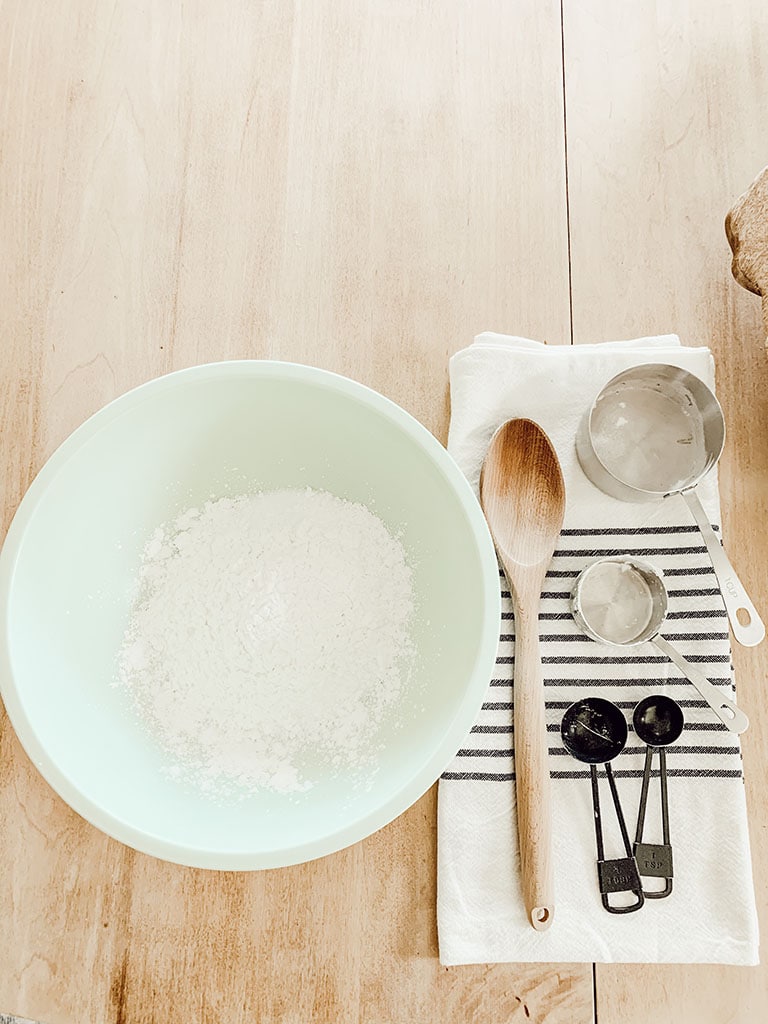 Next, you are going to mix all your dry ingredients together in a large bowl.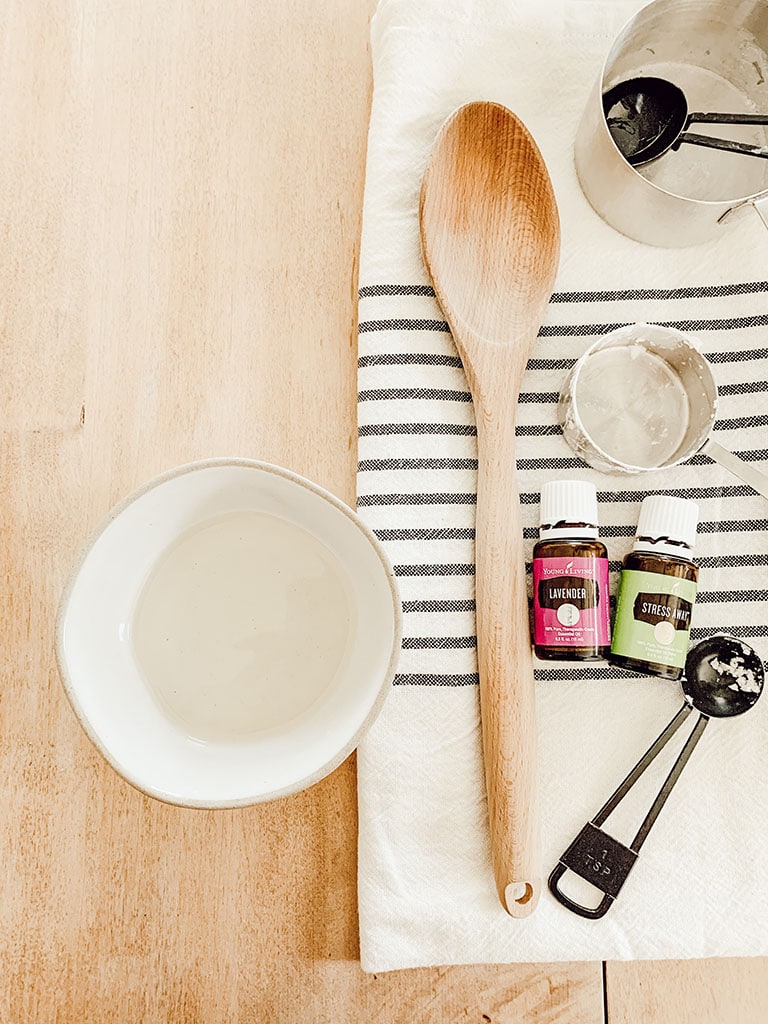 Then, measure out your coconut oil into a small bowl and melt it. I did this by putting in the microwave for 30 seconds. After my coconut oil was melted I added in my essential oils. This is what is going to make your bath bombs smell good without all the nasty chemicals.
I used a combination of lavender and stress away. Lavender is a very soothing oil and Stress Away is very relaxing. The combination together makes for a very calming bath. You can use any combination of oils that you would like. I did 20 drops for a strong scent. 10 drops of lavender and 10 drops of stress away and mixed them with the coconut oil.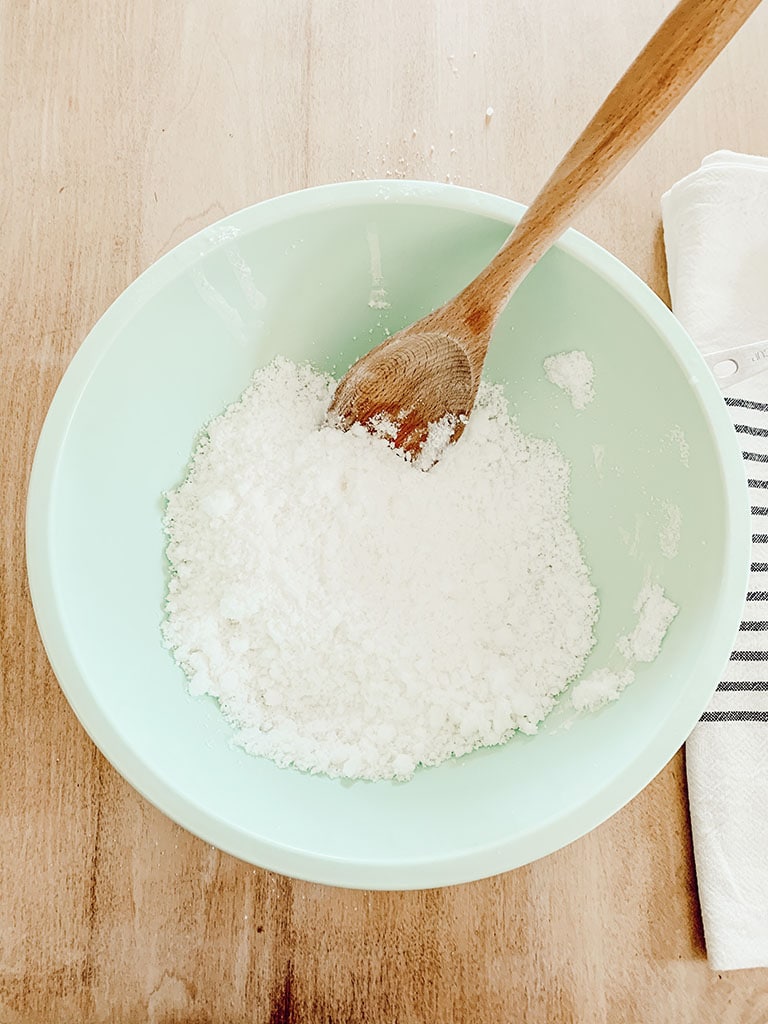 Once you have all your ingredients you will want to add the small bowl of wet ingredients to your large bowl. Do this slowly and continuously mix until you have a crumbly mixture that forms in your hand. The combination has to be perfect in order for the bath bombs to hold.
Here are some tips if you find your mixture is not working:
If the mixture is too dry, add water 1tsp at a time. When it starts to fizz you have added too much.
If it's too wet, add extra Epsom salts or corn starch.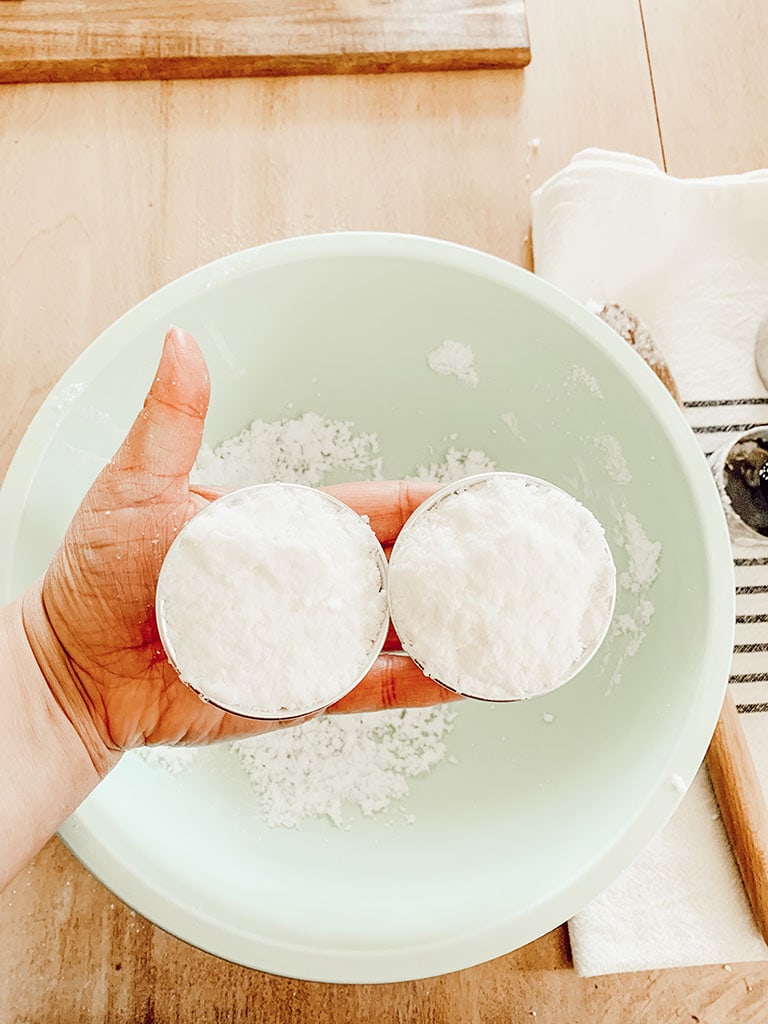 Then, place your mixture in your bath mold. You will want to pack the mixture into both sides. I found that overfilling each side just a little made it easier to form the bath bomb. Carefully put both sides together and hold for 1 min.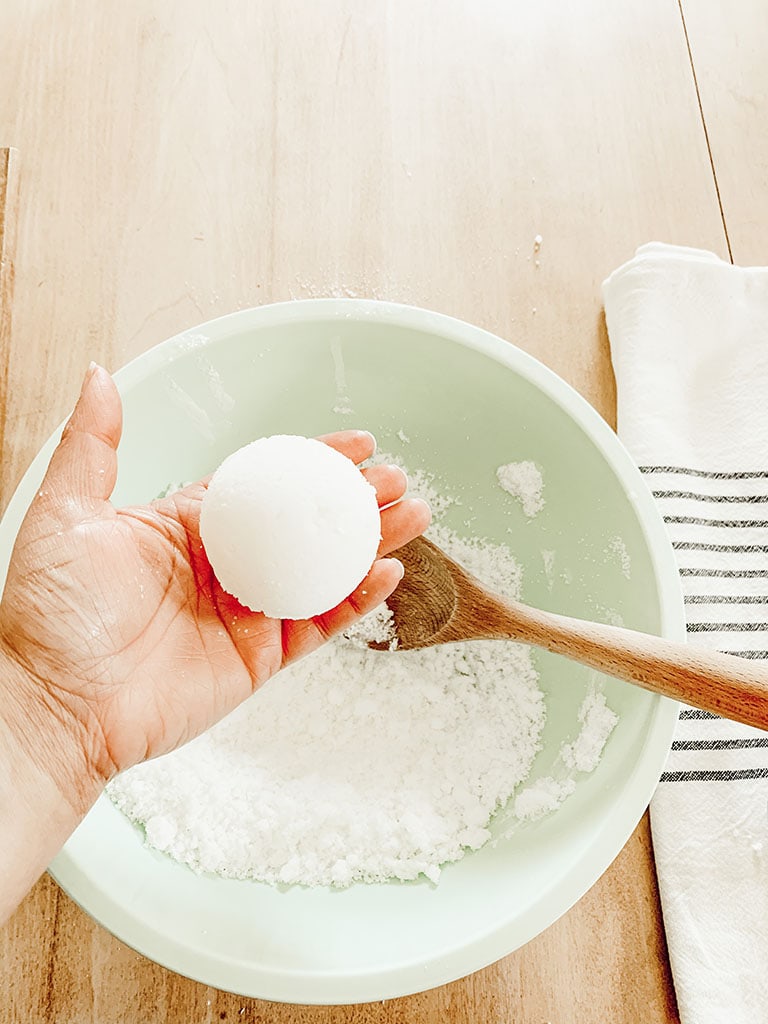 After you should have a formed bath bomb. Repeat this until you run out of the mixture. I was able to make four large bath bombs. Set these aside for 24hours to dry. You can store them in a glass jar for later use. That's it, now you have all-natural DIY bath bombs that are relaxing and soothe your skin without all the chemical.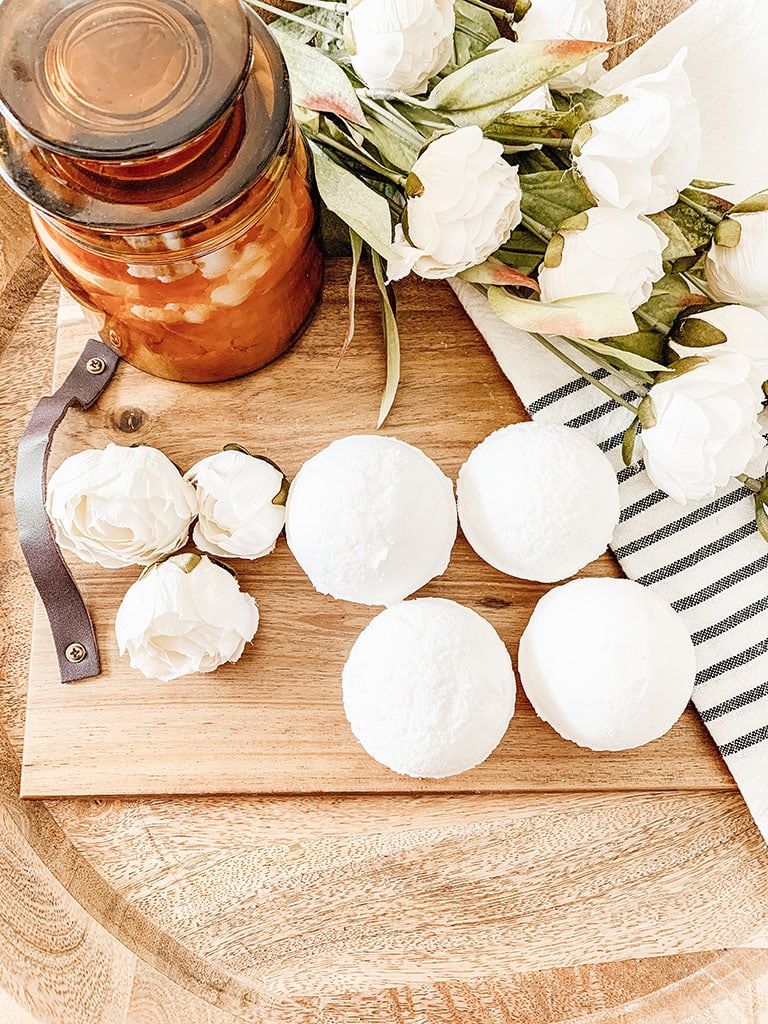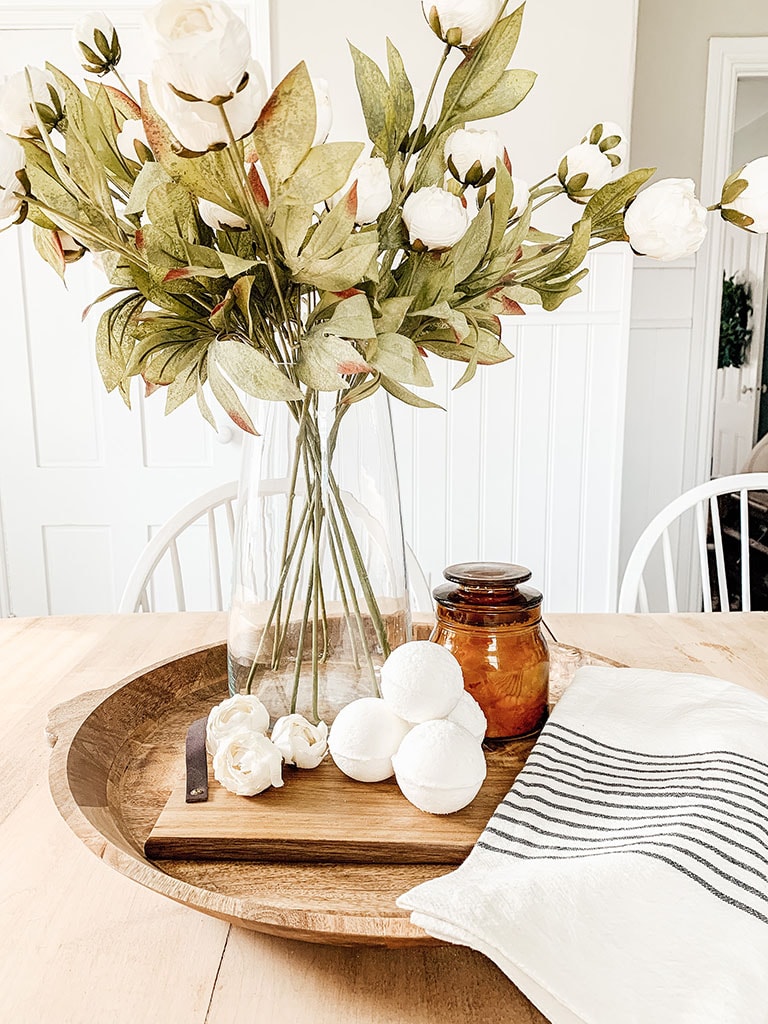 I hope you enjoyed this easy DIY bath bomb recipe. If you make them please let me know in the comments. As always thank you for visiting the blog.
If you are interested in learning how to get 100% pure essential oils you can find more information HERE. If you have questions let me know in the comments or send me an email – I can chat with you and walk you through pretty much any part of the process!
What to Read Next:
5 Natural Swaps We Have Made In Our Home
Essential Oils Changed Our Life