Today I am going to be sharing my dining room and why I love decorating with eucalyptus. Be sure to check out all my favorite faux eucalyptus plants at the end of this post.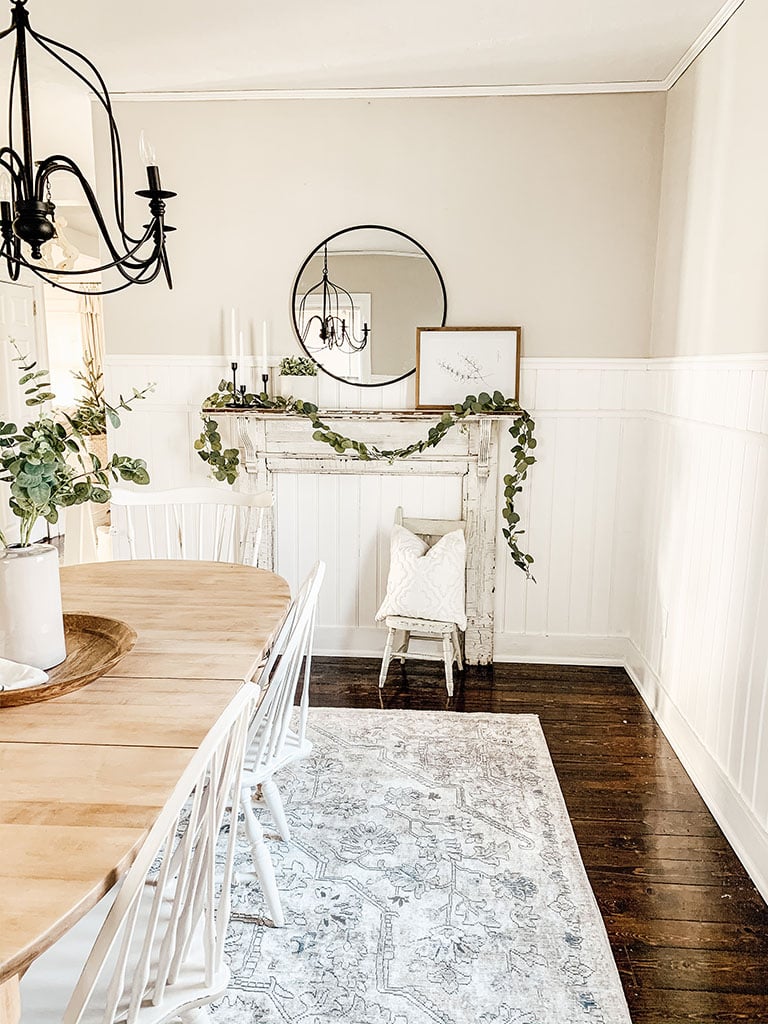 There is something about adding greenery to your home that just makes everything extra cozy and feels finished. I believe that some form of greenery is a must for every single project I work on. It is a key part of the design plan.
One of my favorite greens to decorate with is eucalyptus. Eucalyptus is one of those plants that you can decorate with all year long. It is also a plant that is very versatile and can be used in almost any design style. Its beautiful soft green color makes it the perfect neutral for any space.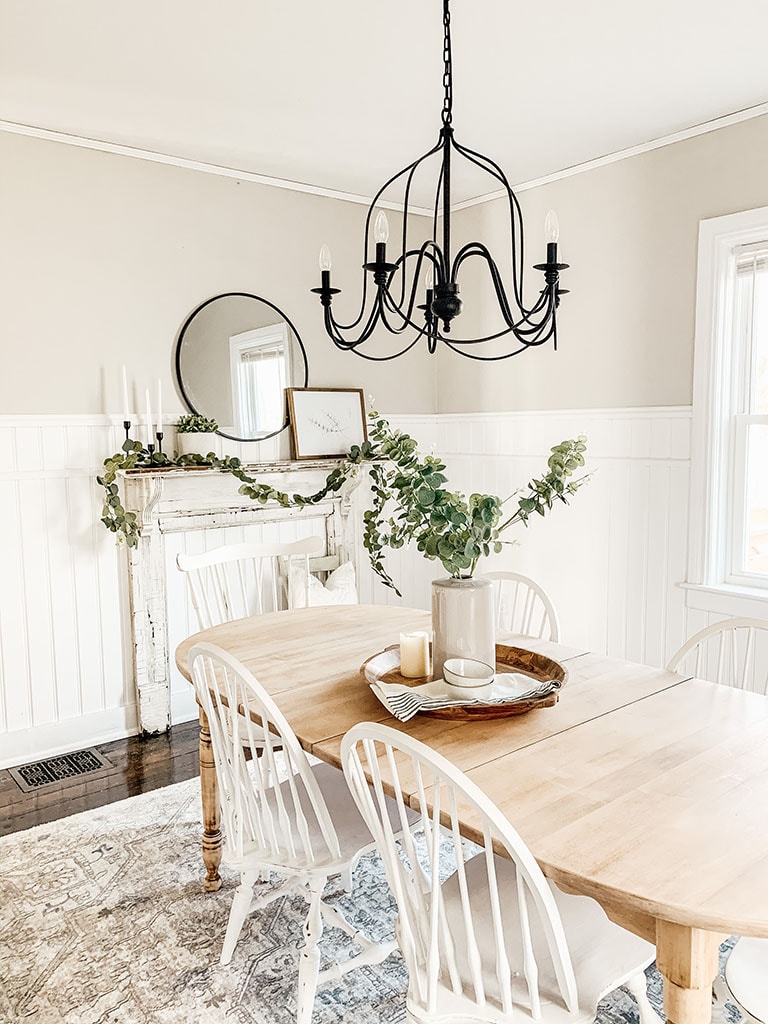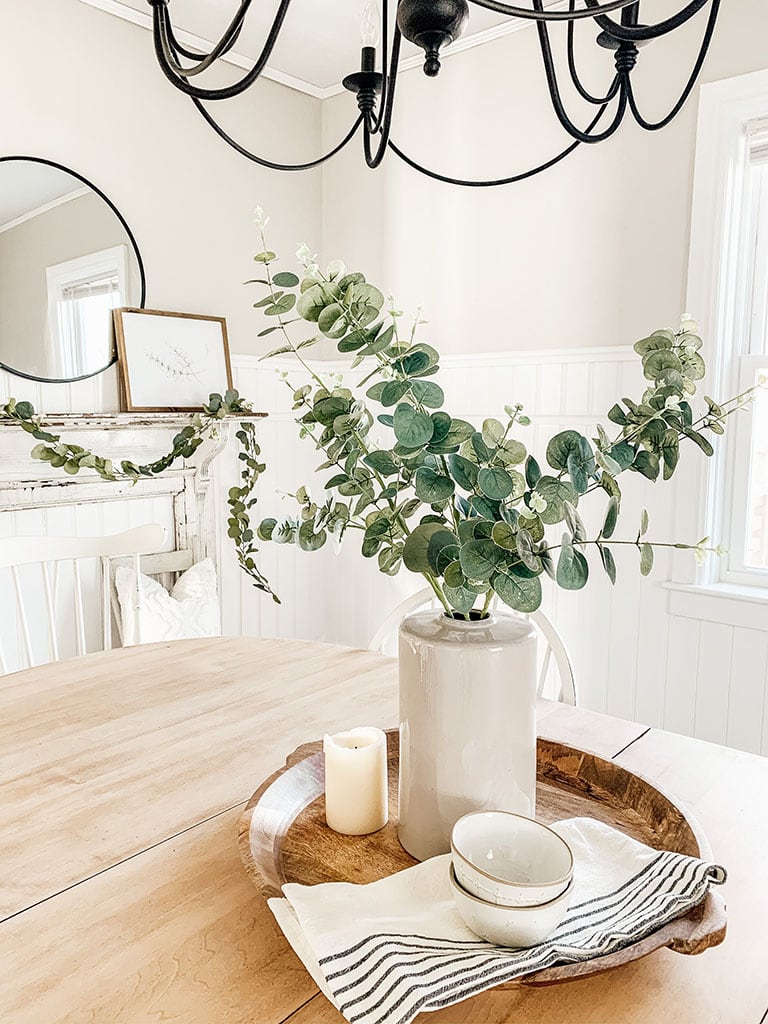 I would have to say my favorite time of the year to decorate with eucalyptus is the winter. I love the life that it brings to my home when everything outside is gloomy and cold. One way to decorate with eucalyptus is to put stems in a vase.
In my dining room, I took a large vase and placed a few eucalyptus stems in it. This is one of the easiest ways and
probably
my favorite way to use eucalyptus in my home.
I then placed the vase on this on a beautiful wood tray with some bowls and a tea towel. This simple centerpiece makes a big impact and the eucalyptus is the star of the show.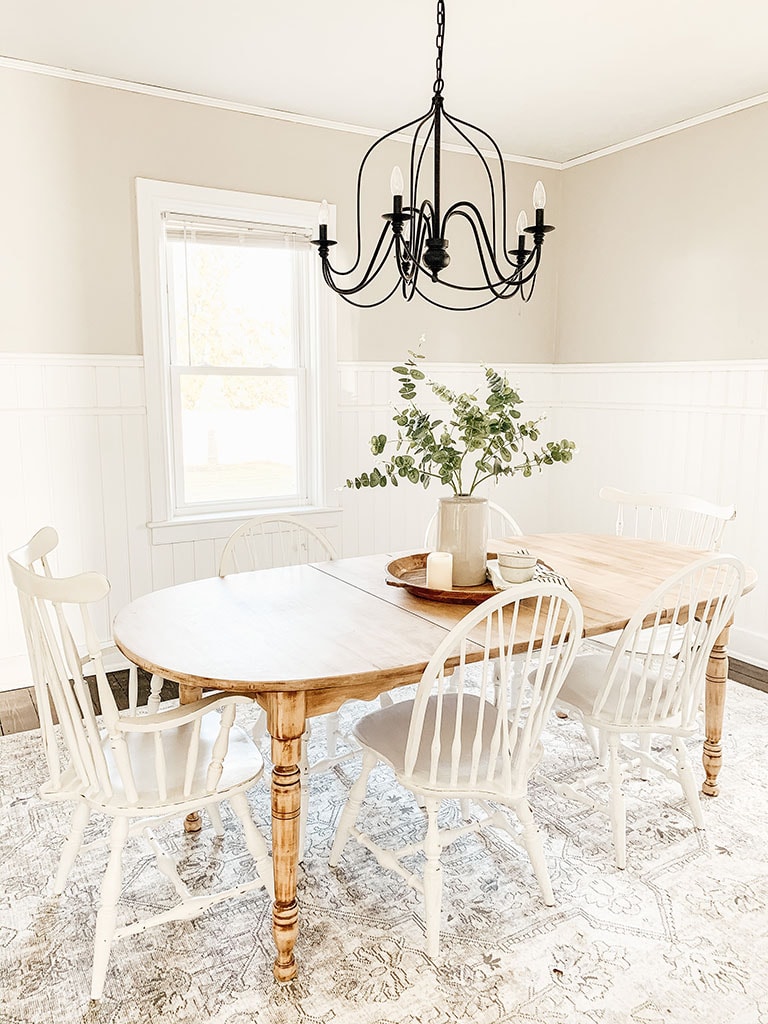 Another great way to decorate with eucalyptus is by using eucalyptus garland. In my dining room, I used one simple string draped across the front of my mantel. You can also use eucalyptus garland in your home by draping it on a table or around door frames.
The last way that I use eucalyptus is in the form of a wreath. You can check out this post to see exactly how I use eucalyptus wreaths in my home.
Related Post: 10 Ways to Make Your Home Cozy for Winter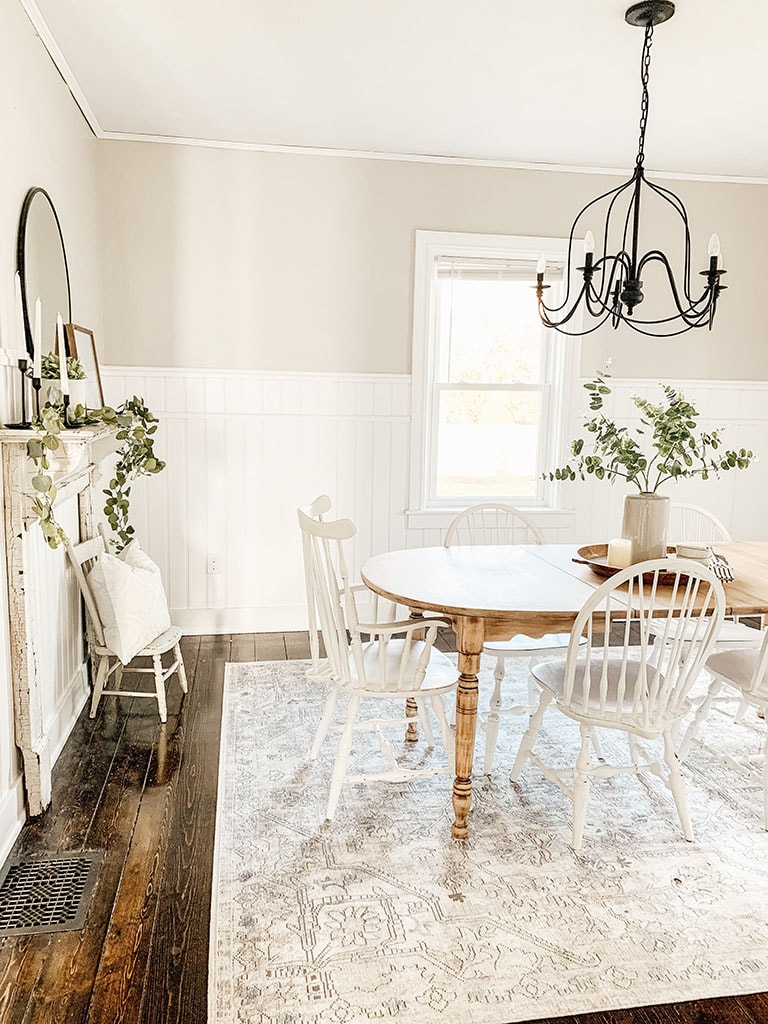 I hope that this inspires you to use eucalyptus in your home this winter. Below are some of my favorite eucalyptus faux stems, garland, and wreaths.
The Best Faux Eucalyptus
"Affiliate links provided for your convenience, please read my disclosure for more information."
Shop This Post:
White Chenille Pillow-Use code MICHEALADIANE for 10% off any pillow
Rug –Use code MDD55 for 55% off
What to Read Next:
10 Ways to Make Your Home Cozy for Winter
Neutral Cozy Decor From Amazon
DIY Dining Room Table Makeover