In this post, I am sharing a collection of affordable neutral accent chairs.
Keep Scrolling for some of my favorite cozy accent chairs. Updated 2023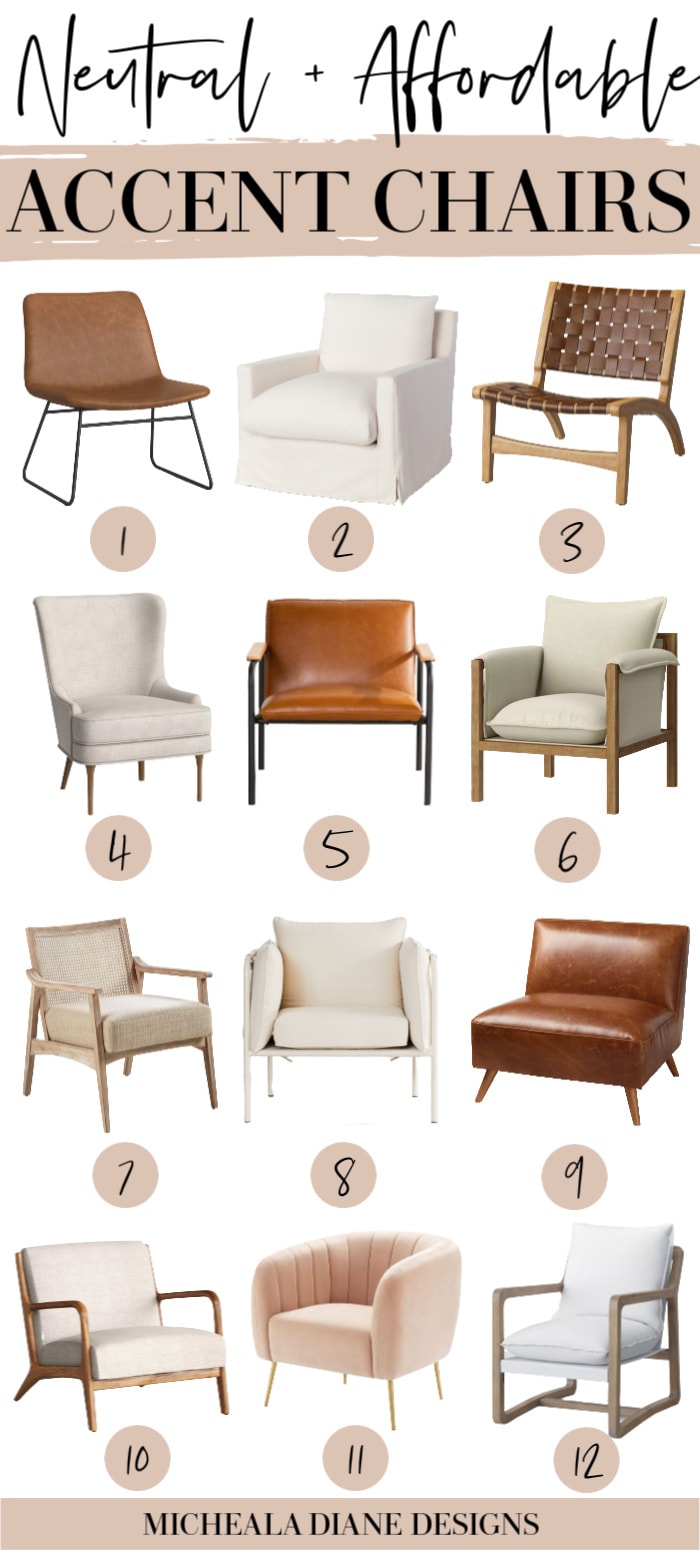 This week I was on the hunt for a new accent chair for our office project. If you missed our design plans for the office you can find them here. I thought it would be fun to share some of the chairs that I found during my search. There are so many good ones and they are affordable. The majority of them are under $300!
Accent chairs can be a great statement piece or just some additional seating. All of these are neutral and can be incorporated into many of the furniture pieces that you already own. This is the great thing about keeping your larger furniture pieces neutral. If you are wanting pops of color I always recommend adding it with accessories, like throw pillows.
I am personally swooning over the feather-filled swivel chair from World Market. Let me know what your favorite chair is in the comments!
12 Neutral Accent Chairs
" Affiliate links provided for your convenience, please read my disclosure for more information."
1. Bowden Accent Chair Caramel Faux Leather | The faux leather upholstery makes a bold and modern statement. I love the sleek leg design.
2. Feather Filled Swivel Brynn Armchair| This one is my favorite, so cozy and has great reviews. ( Check out this chair in our office)
3. Ceylon Woven Accent Chair | I love the weave-inspired design on the seat and back
4. Cheswold Wingback Chair Beige| The wingback gives you a touch of traditional, but it has sleek lines that are more modern. Loving this combo.
5. Wesley Faux Leather Lounge Chair| I love the mix of the leather with the modern minimalist frame on this one.
6. Archdale Wood and Upholstered Accent Chair | This mid-century modern style is perfect for a variety of design styles. I love the simplicity and open frame sides.
7. Chelmsford Armchair| Love the can back and it had some french country-inspired lines.
8. Howell Canvas Arm Chair| This chair is such a fun accent chair. I love that the cushions attached to the frame with this super cute snap button straps.
9. Cognac Mid Century Huxley Chair| This is a great statement piece chair and will look great with an array of styles.
10. Esters Wood Arm Chair| Love the vintage-inspired charm of this chair and the mix of wood and upholstery.
11. Luxury Modern Channel Accent Chair| This pink velvet chair is so fun. It will definitely add a level of glam and elegance to any space. Its a little different than the others but I had to share.
12. Higgins Wood Arm Sling Chair Natural| the sleek modern style of this sling chair.
I hope that you found this accent chair shopping guide helpful. I always have so much fun pulling these shopping guides. As always thank you for visiting the blog.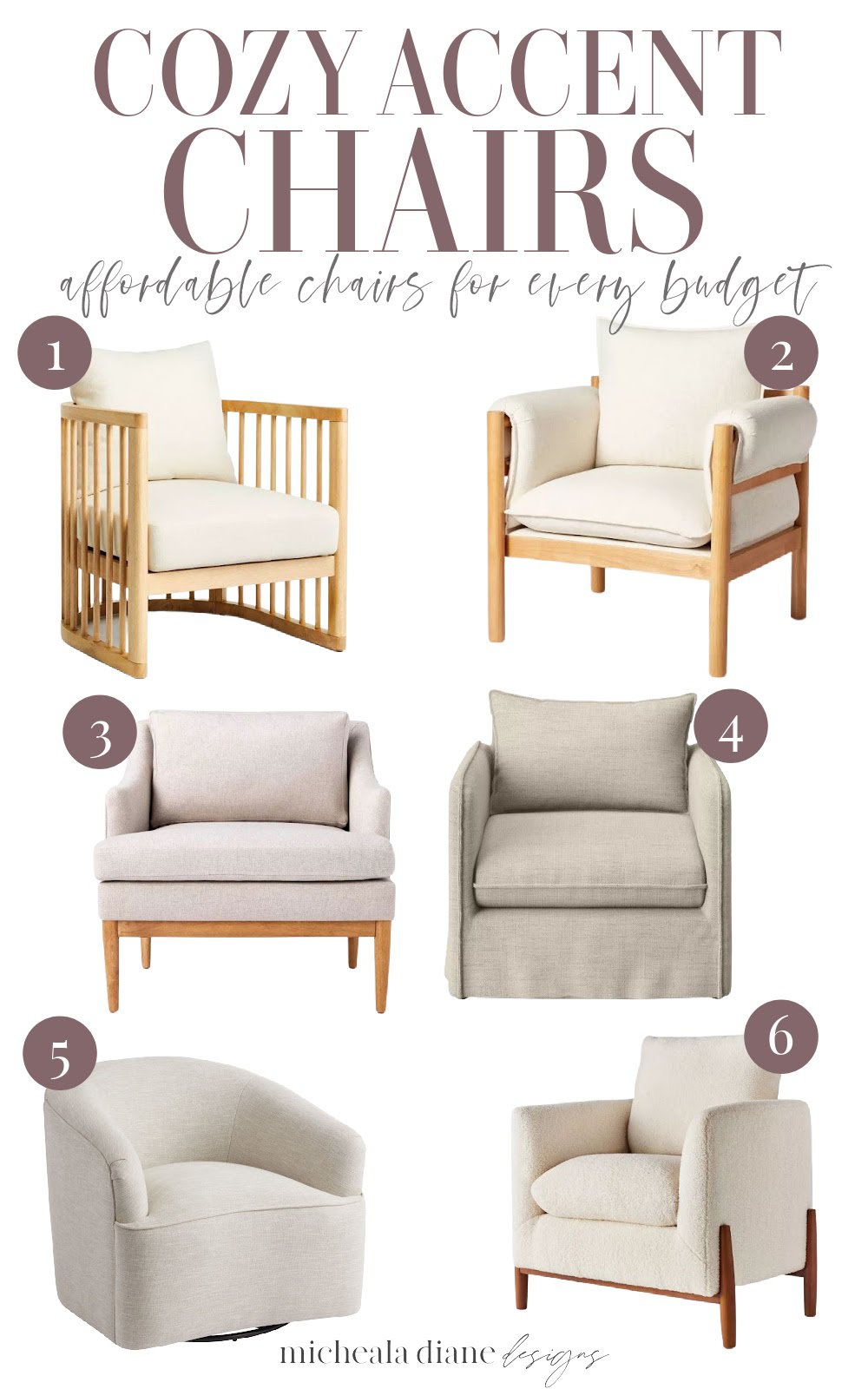 What to Read Next:
Neutral Cozy Decor From Amazon
The Best Neutral Throw Pillows From Amazon
Neutral Home Decor From Walmart