Today I am sharing 10 of the best flocked Christmas trees in all sizes!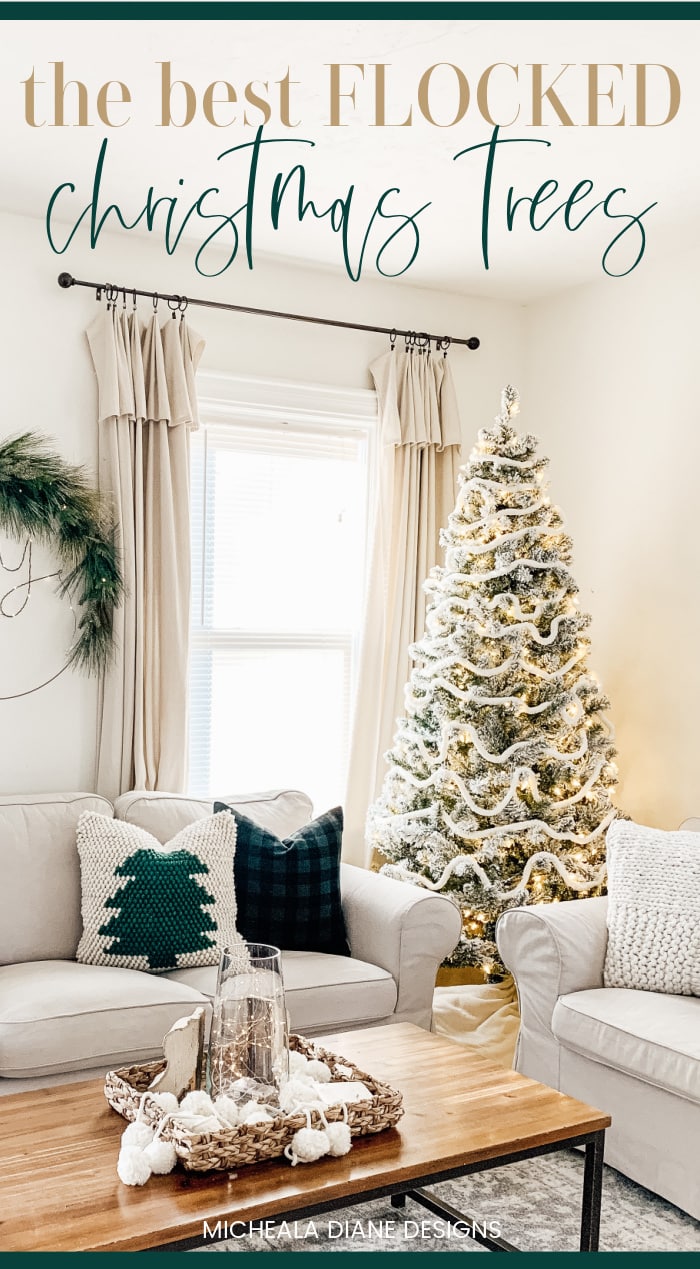 One of my favorite types of Christmas trees are flocked. There is something magical about a tree that has that snow-covered look.
Every year we have a real tree and then a mix of artificial flocked trees sprinkled throughout our home. Many of you have asked where to find the perfect flocked Christmas trees. So today I am sharing the top 10 best-flocked trees this year.
Before we dive in I wanted to answer a couple of common questions to help you decide exactly what tree is best for you.
What is a flocked Christmas Tree?
First off you might be reading this and not be familiar with flocked trees at all. A flocked Christmas tree is when a white powdery mixture is attached to the branches to give it a snow covered look.
This gives you that white Christmas look even if you don't have any snow!
What size Christmas tree should I get?
Another common question is what size tree to get. This is going to depend on your ceiling heights and
overall
preference.
Typically
you would choose a tree that is 12 to 6 inches shorter than your ceiling height. You will want to take into consideration what kind of tree topper you plan on using.
Most ceiling heights fall into the 8-foot range. Making a 7 to 7.5-foot tree ideal and I have included
multiple
options for this height.
I also like to layer in some smaller trees throughout my home. This is when height can also
be determined by
preference but you want to make sure that it will fit in your house. Unless you are going for that Clark Griswold look 🙂
The Best Flocked Christmas Trees
You can shop these items by clicking the links below!
" Affiliate links provided for your convenience, please read my disclosure for more information."
1. 7.5' Flocked Livingston Fir Artificial Christmas Tree with Pine Cones and 500 Clear Warm LED Lights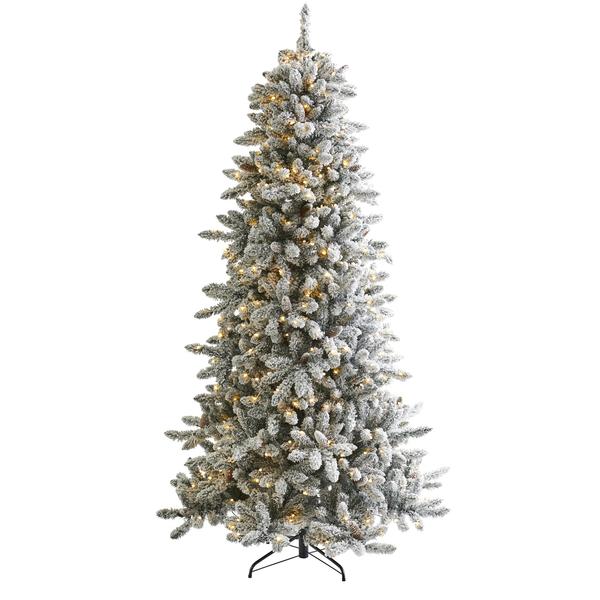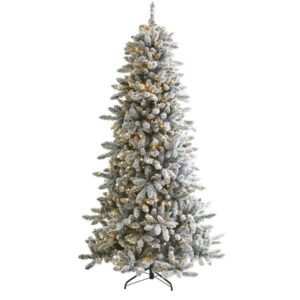 From Nearly Natural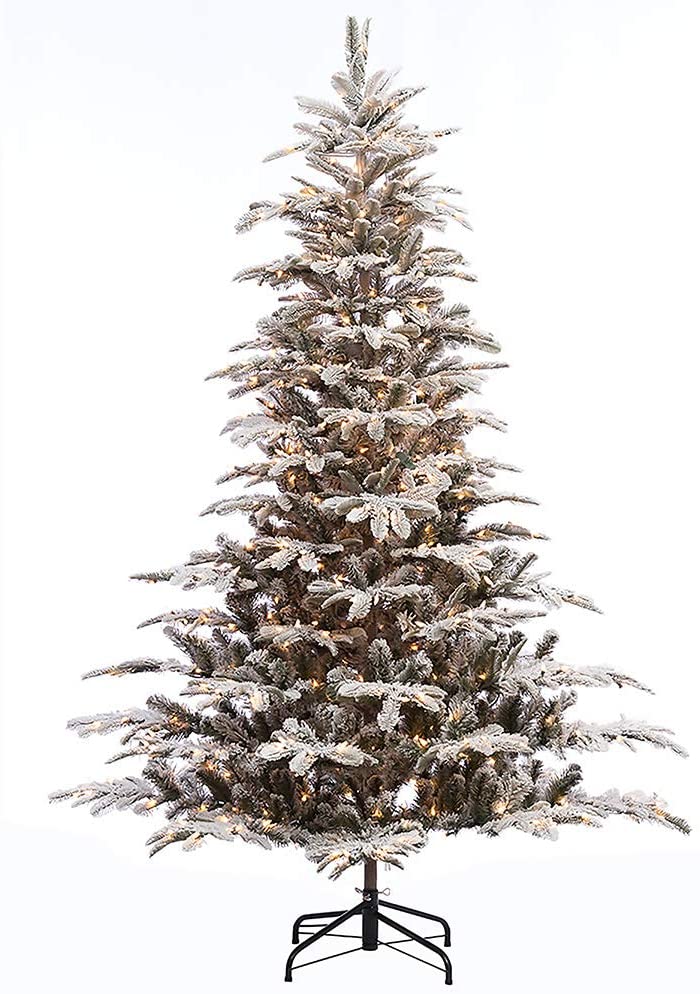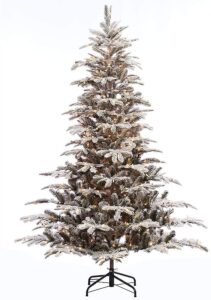 3. 7.5 ft. Clear Prelit Green Flocked Slim Christmas Tree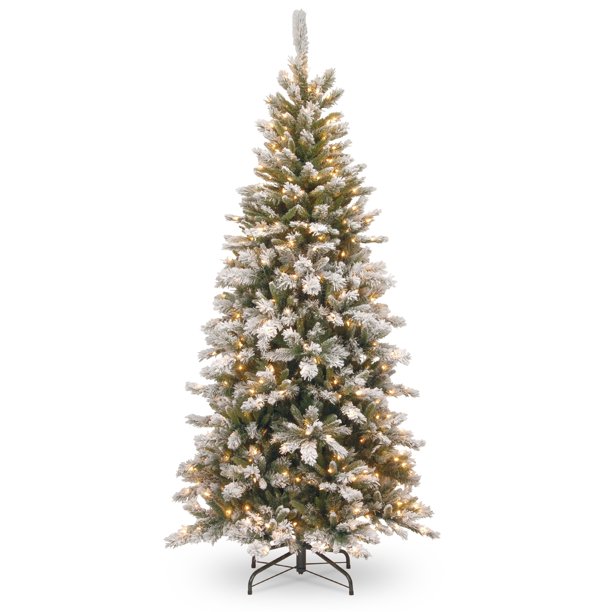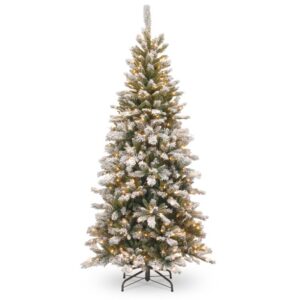 4. 7.5 ft King Flock Christmas Tree W/ Warm White Lights

5. 4.5 ft Flocked Alaskan Artificial Christmas Tree, LED, Warm White Lights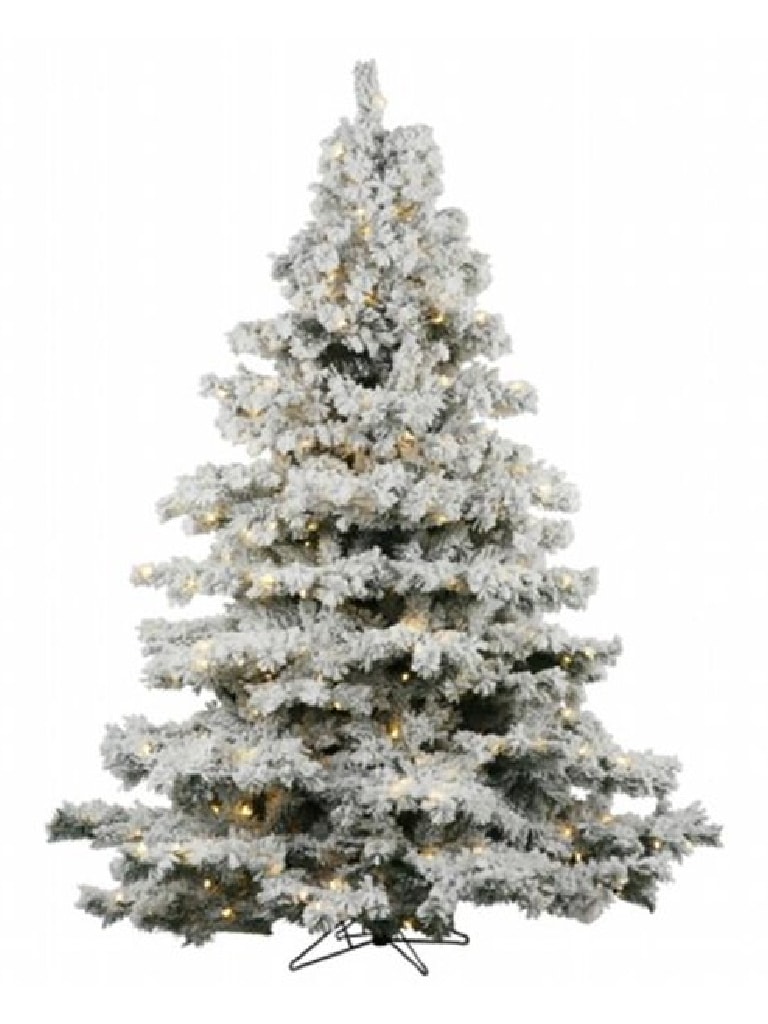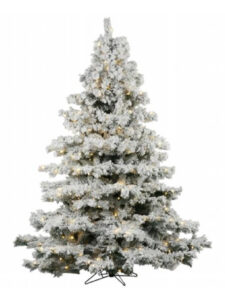 6. 12 ft Vickerman Flocked Pine Artificial Christmas Tree ( also in 7.5ft)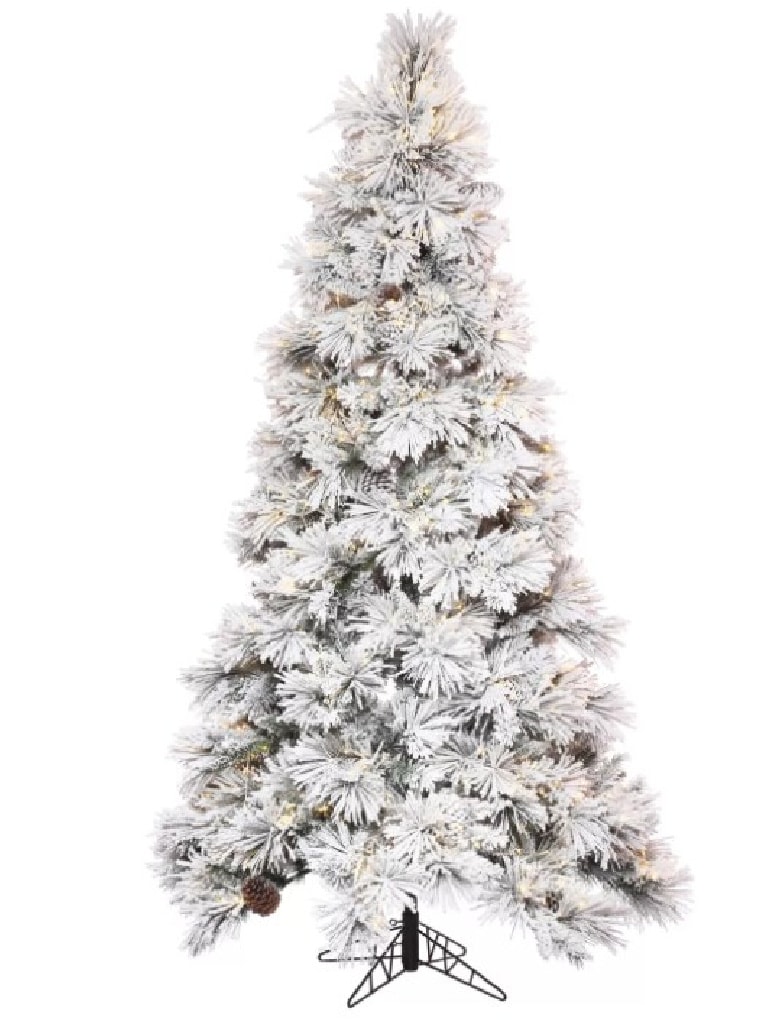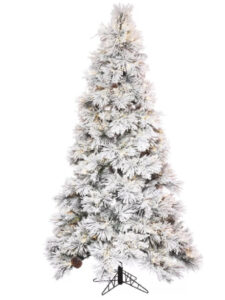 7. 9 ft Pre-lit Artificial Christmas Tree Full Flocked Balsam Fir Clear Lights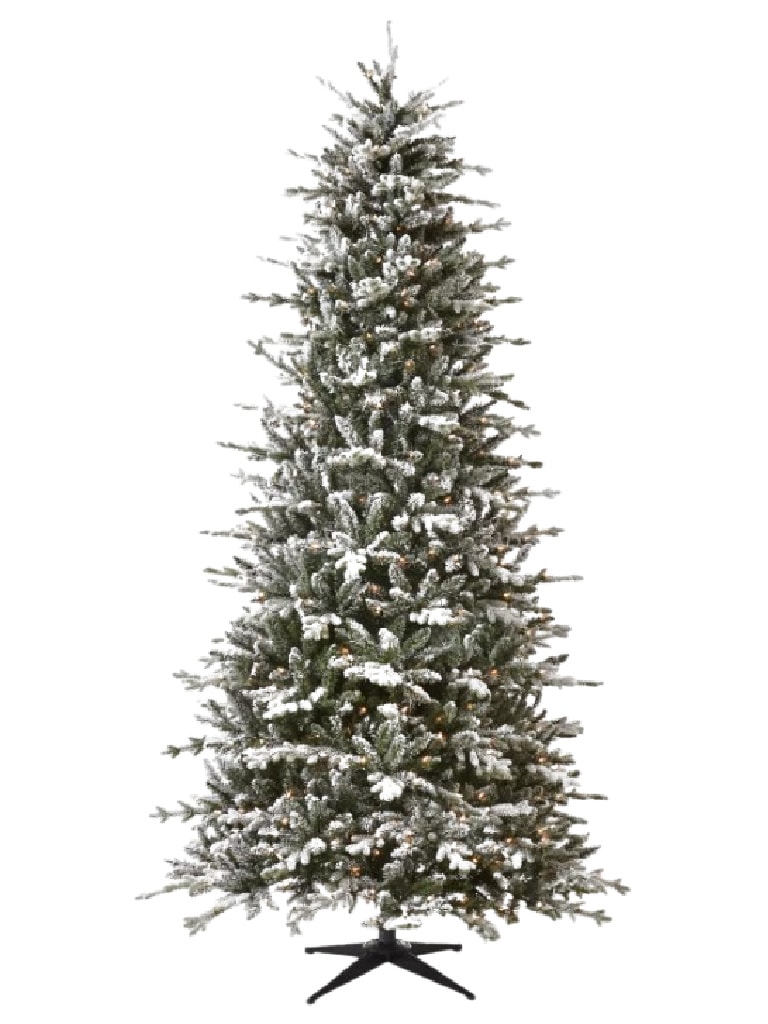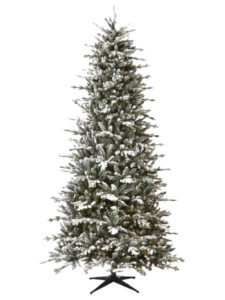 8. 7 ft Pine Pre-Lit Slim Flocked Artificial Christmas Tree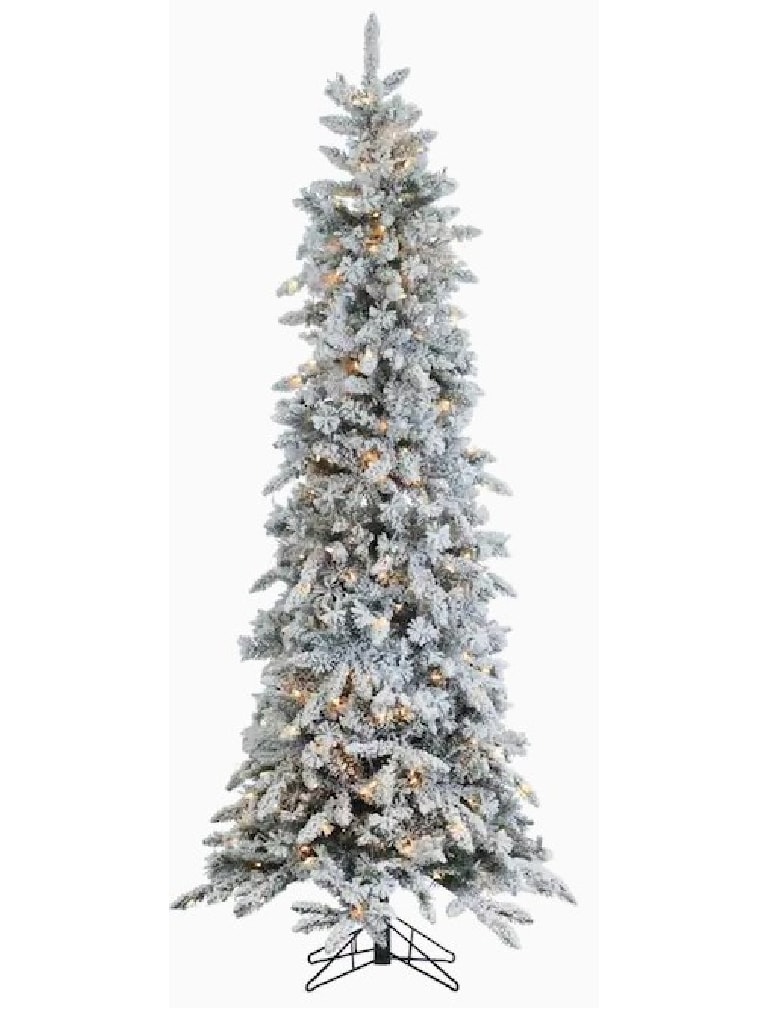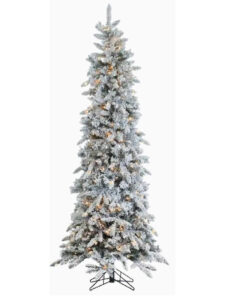 9. 7.5 ft Vickerman Flocked Utica Artificial Christmas Tree with White Lights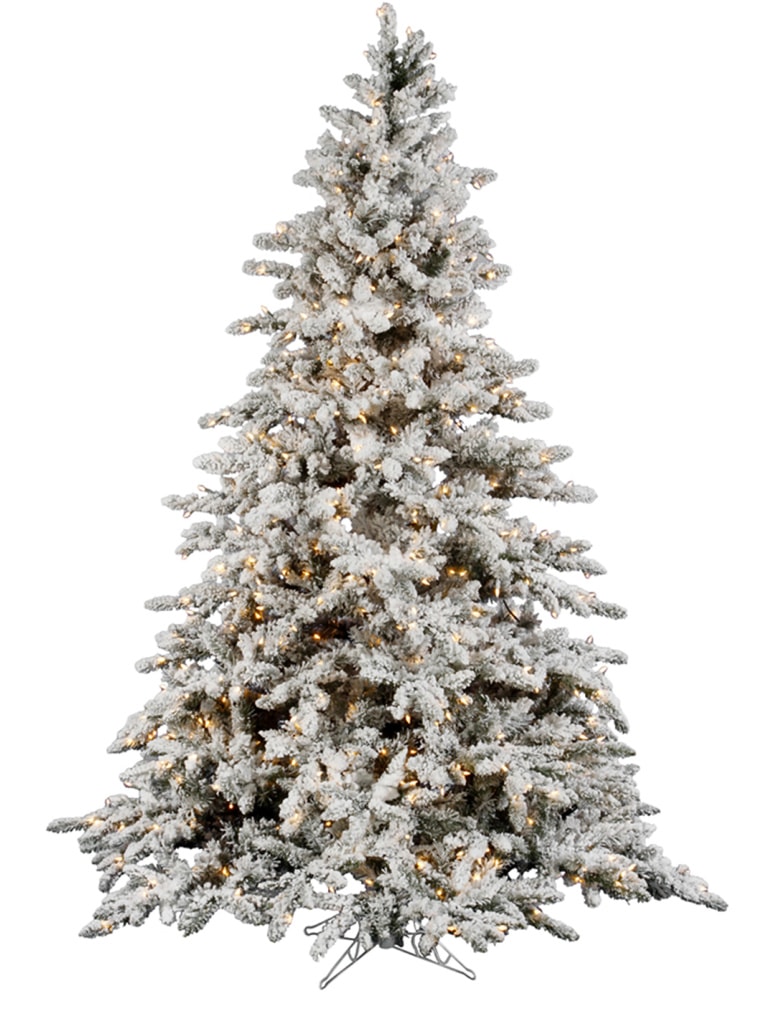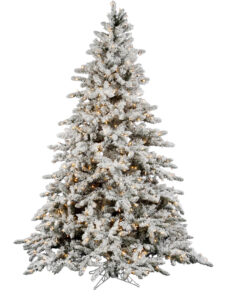 10. 6 ft Holiday Time Flocked Pine Christmas Tree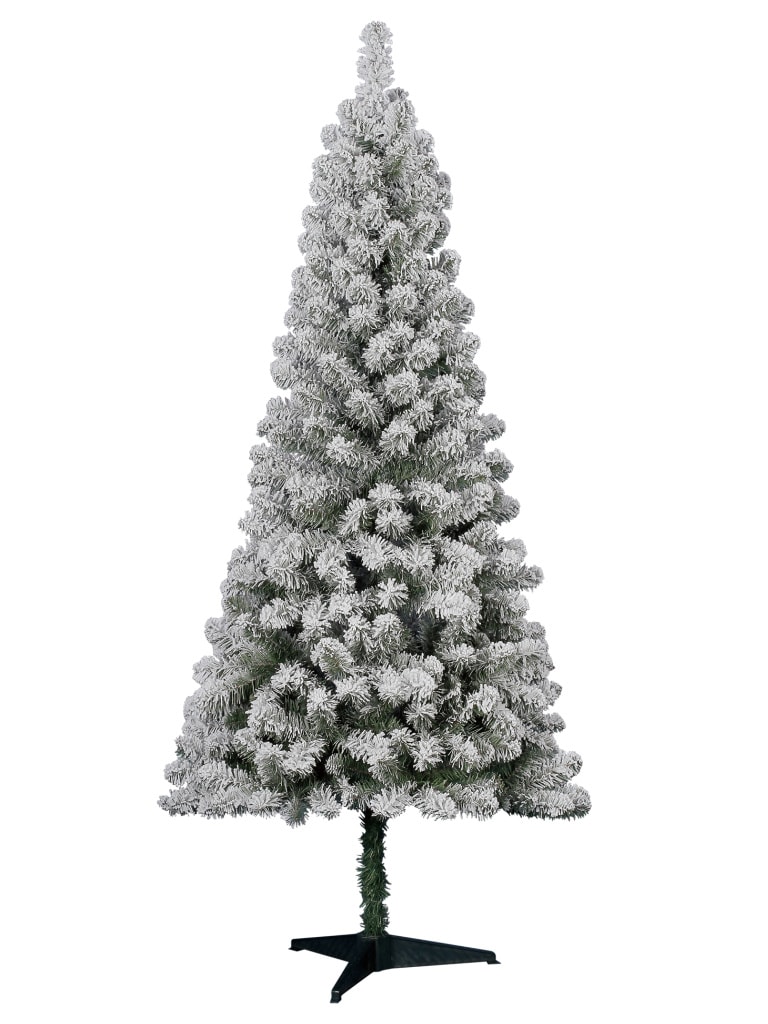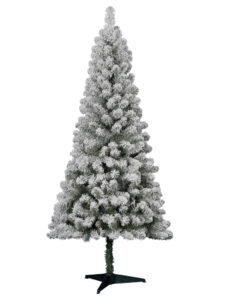 What to Read Next:
Neutral Christmas Decor Shopping Guide 2021
5 Christmas Kitchen Decor Ideas
Want to save this for later? Post this Best Flocked Christmas Trees to your favorite Pinterest Board!