Today I am sharing some of my favorite small shops for printable art.
Art can immediately upgrade a room. It's a great way to add color, pattern and personality to your space. I have to admit even as a designer finding the right art can be hard and can come with a pretty hefty price tag.
Printable art has changed that. There are many small shops that offer a wide selection of beautiful prints that can be purchased as a digital download.
This not only makes it easy to find the perfect print. But gives you the ability to spend as much or as little as you want when it comes to print method and framing.
I have rounded up five of my favorite printable art small shops and shared some of my favorite prints. Be sure to check out each one because they all have large selections of art for any project you are working on.
Be sure to scroll to the end because I will be sharing my best tips for what to do after you purchase your download.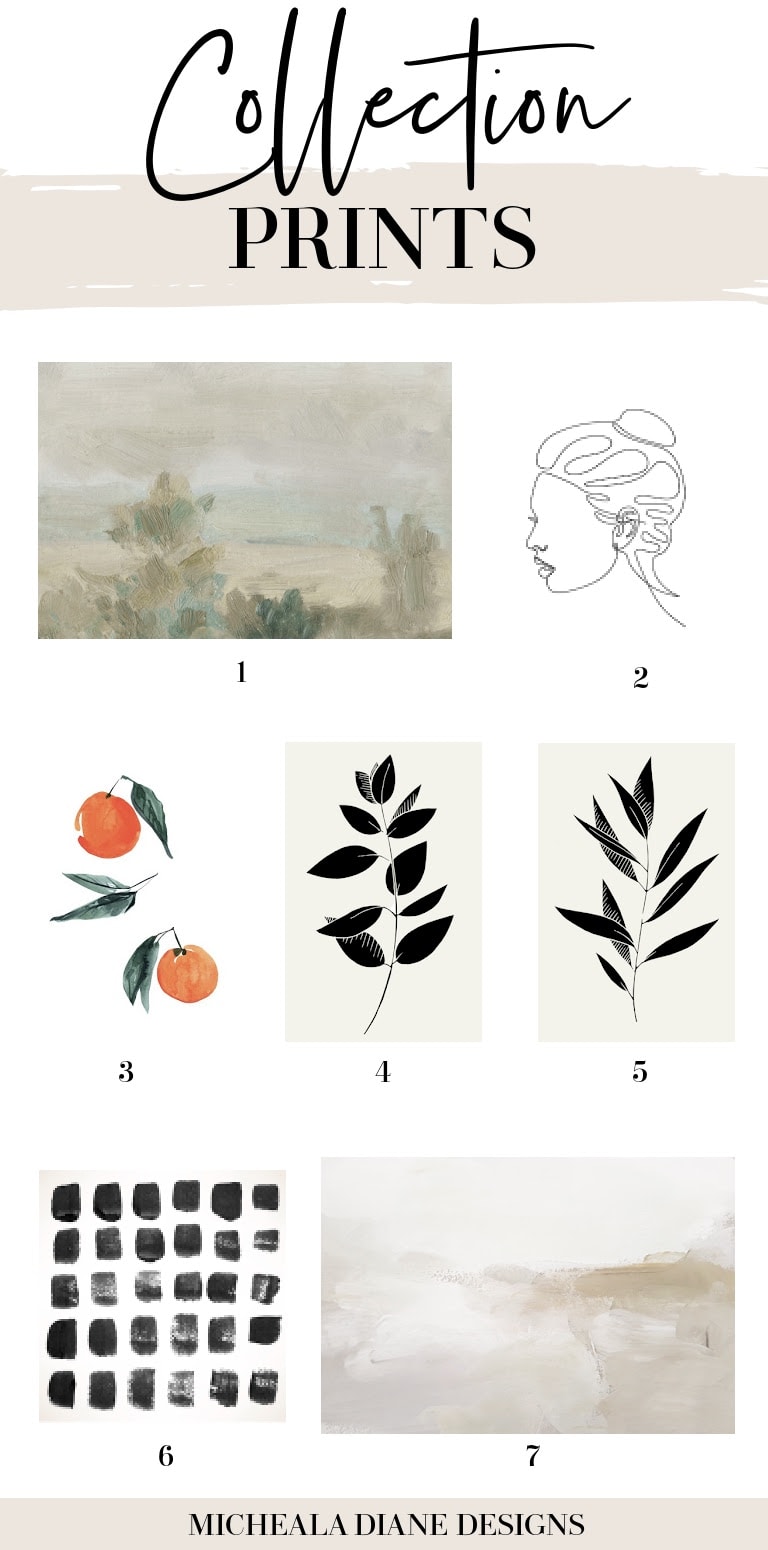 " Affiliate links provided for your convenience, please read my disclosure for more information."
Collection Prints
2. Top Knot
3. Citrus II
5. Eucalyptus I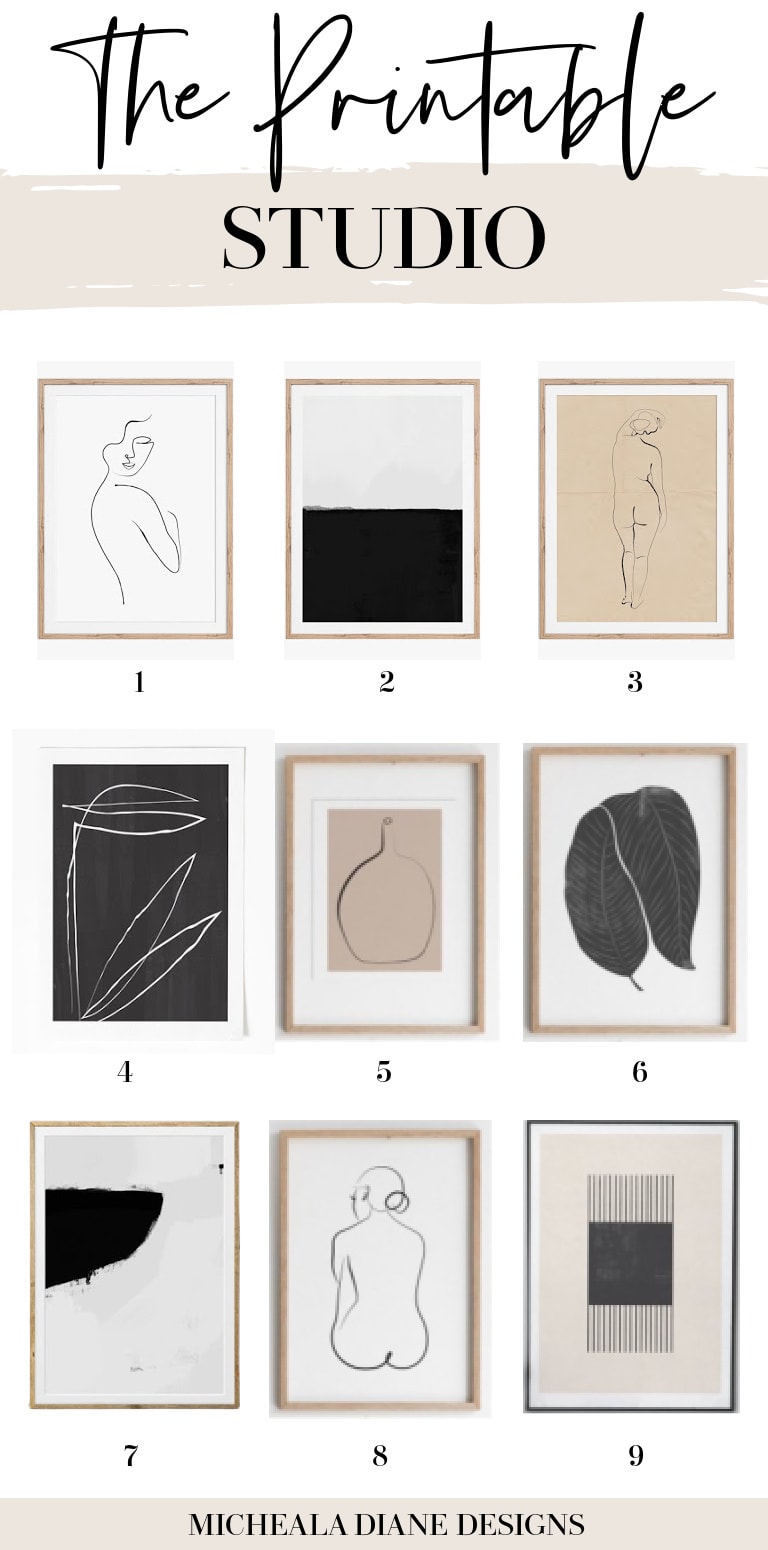 Printable Studio
2. Scandinavian Modern Minimalist Abstract Painting
4. Abstract Botanic Line Drawing
5. Minimal Sketch Ceramic Vase
7. Minimalist Painting Abstract
9. Minimal Square and Stripes Woodblock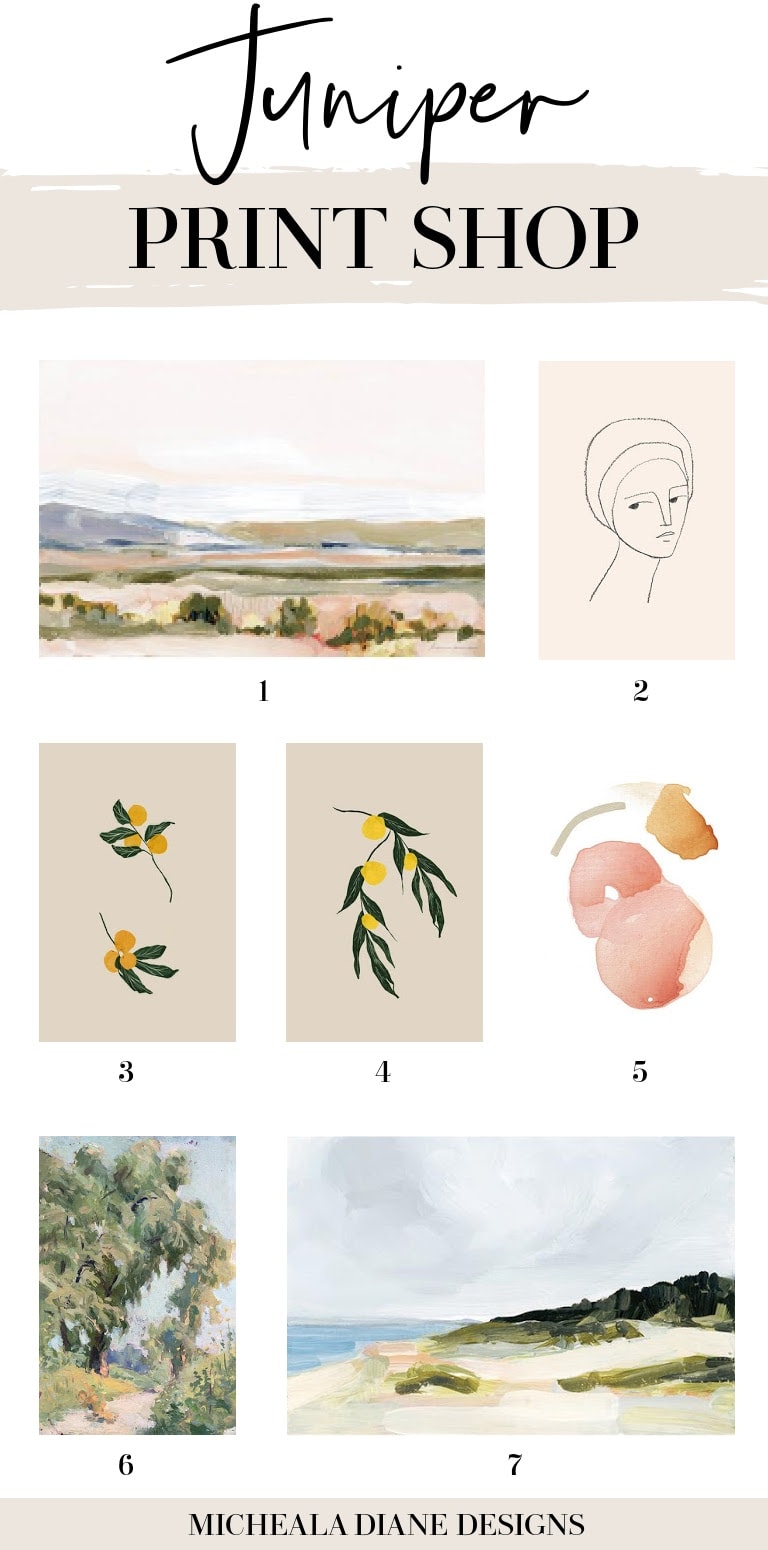 Juniper Print Shop
1. Lowland
2. Scarlett
3. Citrus II
4. Citrus I
5. Peachy I
6. Wild Oak
7. Montauk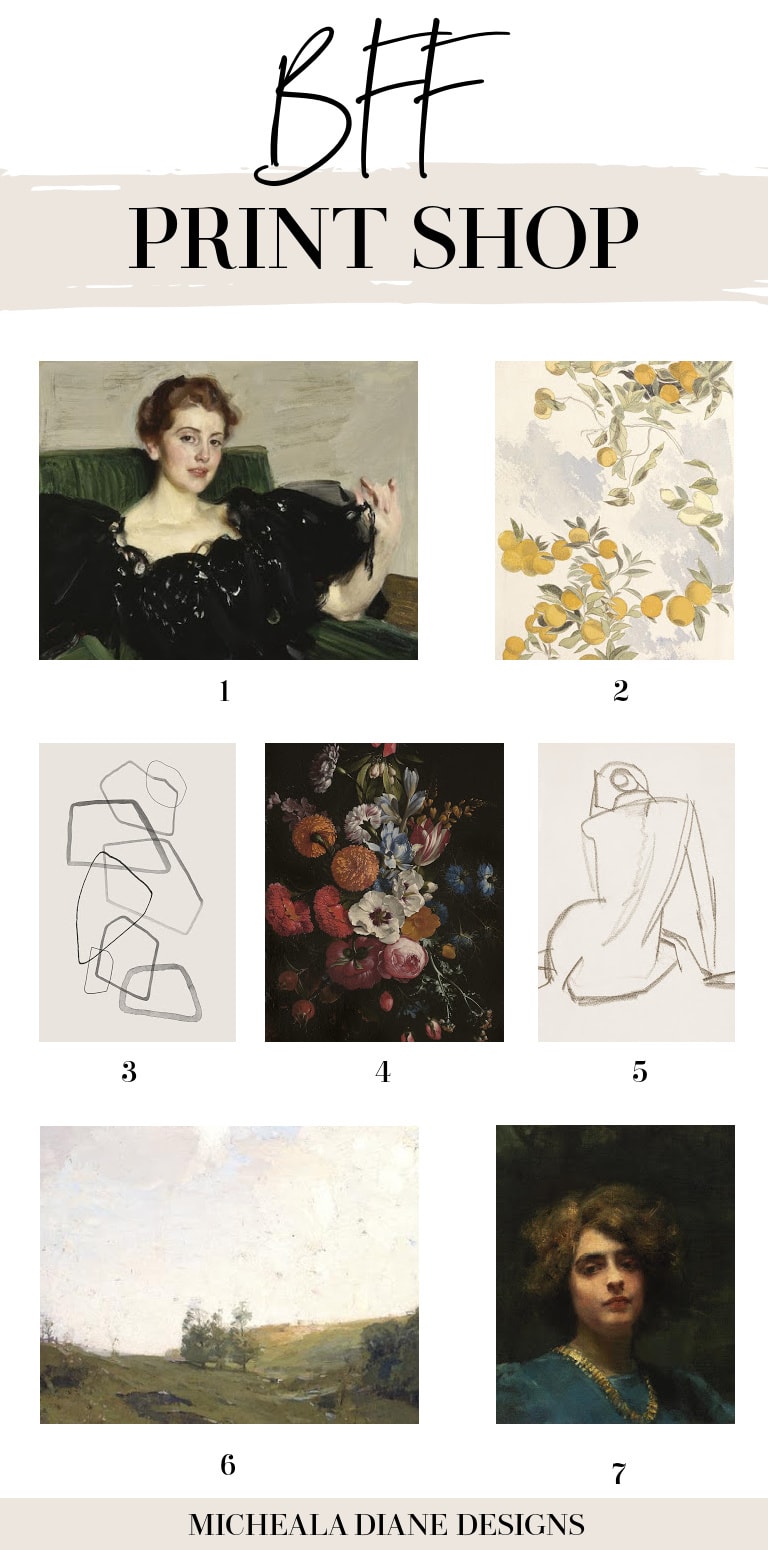 BFF Print Shop
1. Fake Fancy
2. Citrus Study
4. Still Life Bouquet of Flowers
6. Three Trees
Printable Art Tips:
Where can I get my art printed?
You can print your art at a variety of places. For small prints you can even print them at home. For high quality and large prints I recommend: Walgreens, Staples, Costco, FedEx, Shutterfly and any local printer.
If your looking for an all in one print to frame, Framebridge is a great option.
Where can I purchase a frame?
My favorite place to find inexpensive frames is thrift stores or goodwill. But you can also find frames at Micheal's, Target, Ikea and Amazon just to name a few.
Should art prints be glossy or matte?
I highly recommend having your prints printed on matte paper. Glossy prints reflect a lot of light and can make the art difficult to view or photograph. A matte print reflects very little light and offers the best viewing experience.
Looking for free printables? Sign up for my newsletter to get a collection of Farmhouse Prints.
What to Read Next:
Abstract Botanical Prints ( FREE PRINTABLE)
Want to save this for later? Post this Online Sources for Printable Art to your favorite Pinterest Board!