I have one of the easiest DIY for you today! A bathroom storage ladder. Every time I post a picture of my bathroom on Instagram I get asked where I got my ladder from? Well, I'm happy to say that I built it ( with the help of my husband of course ?) and it was very inexpensive.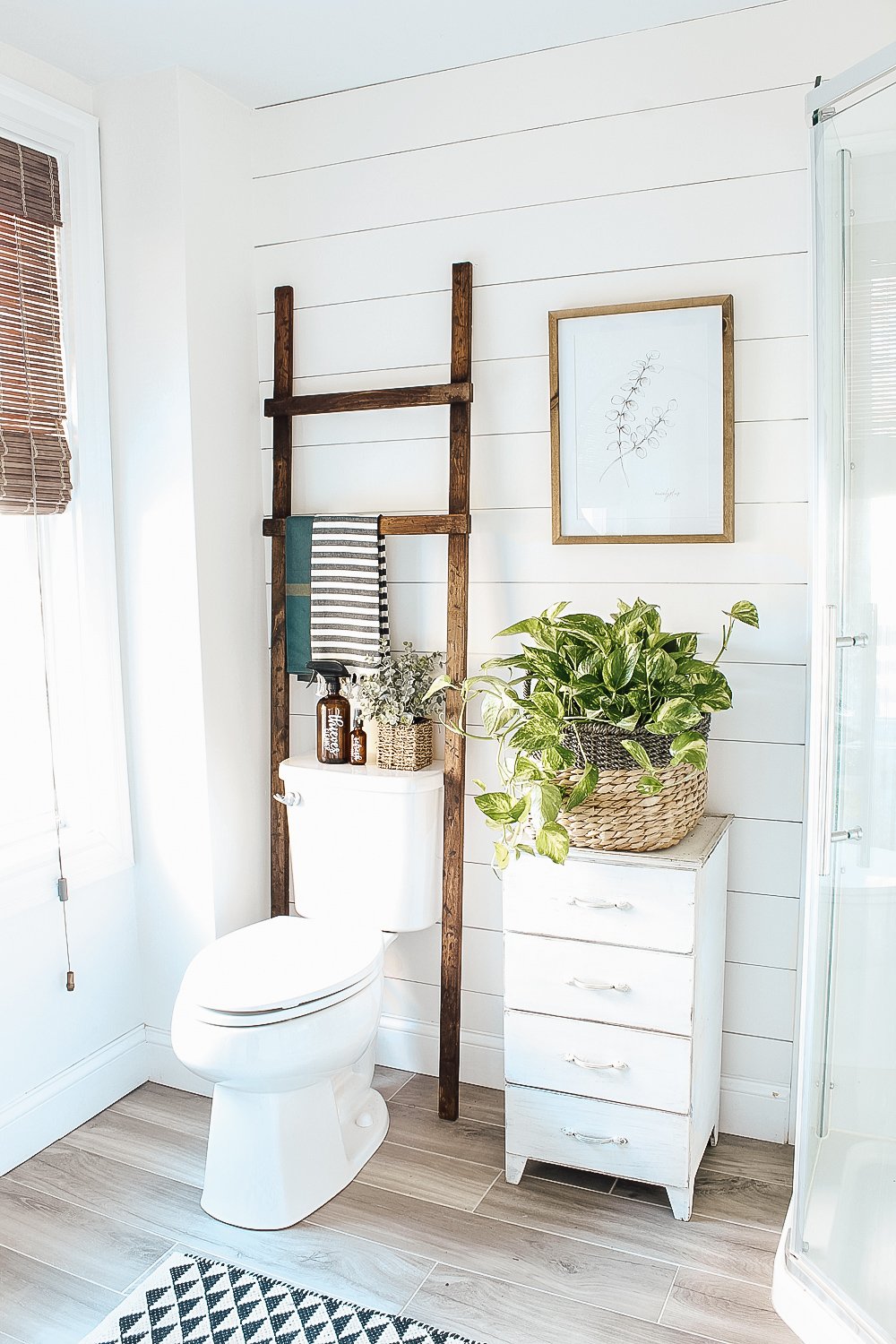 When we did a little makeover on this bathroom (you can see that here)  I knew I wanted something to fill the visual space over the toilet. There are only so many options. Two of the most common ones are shelves and art. In this case, I knew I wanted an art piece over our antique storage unit and I thought about putting shelves, but I didn't want anything that would stick out too far. The ladder fills up a lot of visual space without sticking out too far, making it the best option. It also allows for you to display hand towels and you could even attach a basket for storage if you wanted.
Related:  Small Bathroom Makeover
DIY Bathroom Ladder Supplies:
" Affiliate links provided for your convenience, please read my disclosure for more information."
(3) 1 in x 2in x 8ft boards
Nails
A stain of your choice. We used Minwax Provincial 211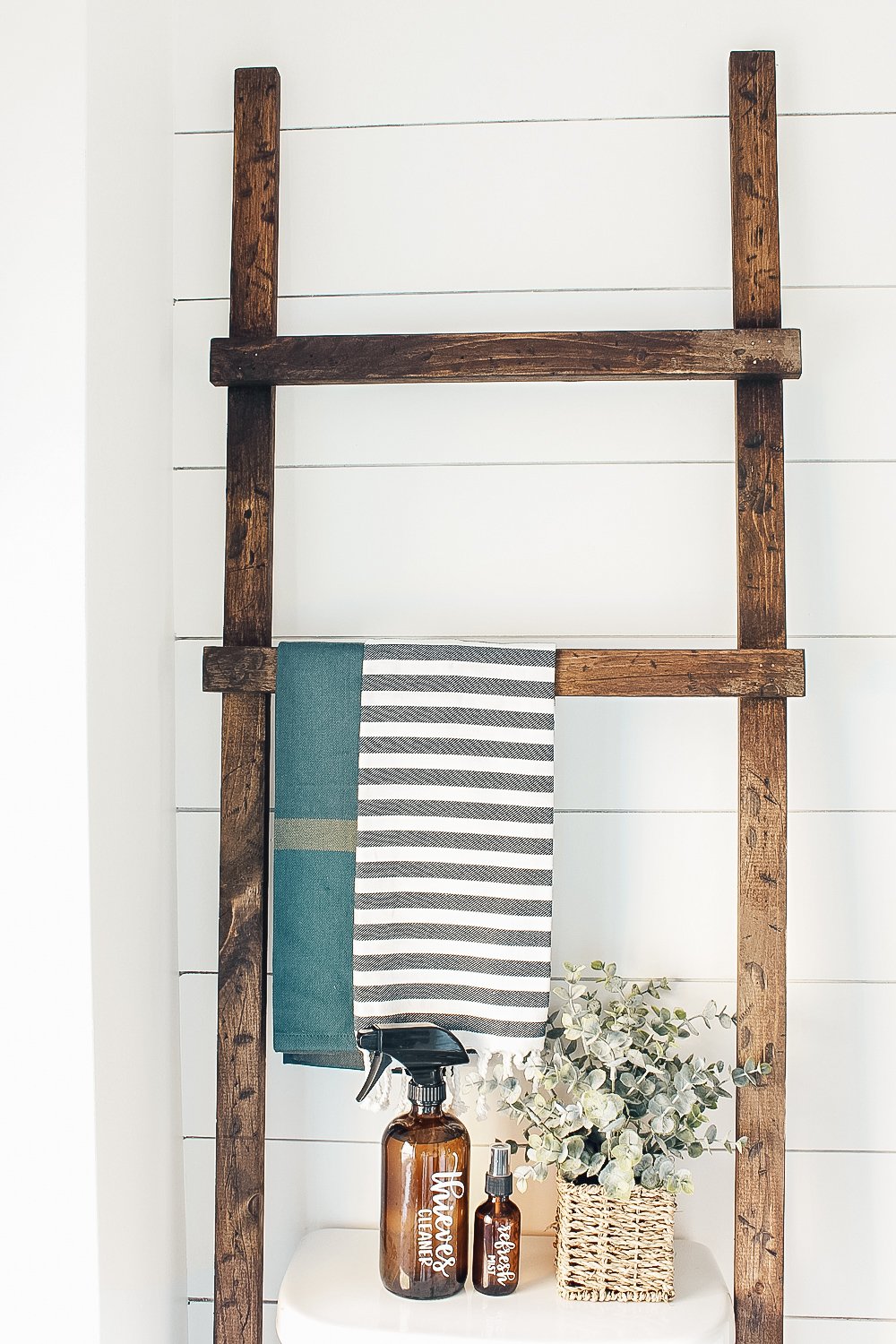 Step One: Measure how tall you want your ladder and make sure you take in to account how much you want it to lean. We cut ours to 6ft tall.
Step Two: Next you want to cut your 2 pieces that go across. I would place your long pieces on either side of the toilet a measure how far you would like them to be apart. We wanted ours 19 inches apart and then we added 1 inch so that there would be a 1/2 inch overhang on the sides.
Step Three (Optional): Once you have all 4 pieces cut you can distress the wood a bit. To do this you can bang it with a hammer, hammer nail holes etc. We also sanded the edges to give it a more weathered look. See picture below
Step Four: After distressing you can stain with a color of your choice. We used Minwax Provincial 211
Step Five: The last step is to assemble all your pieces. To do this you will want to measure where you want your 2 pieces that go across to be. We did ours 10 inches apart from the top, it does not need to be perfect. Then just nail them to your long pieces.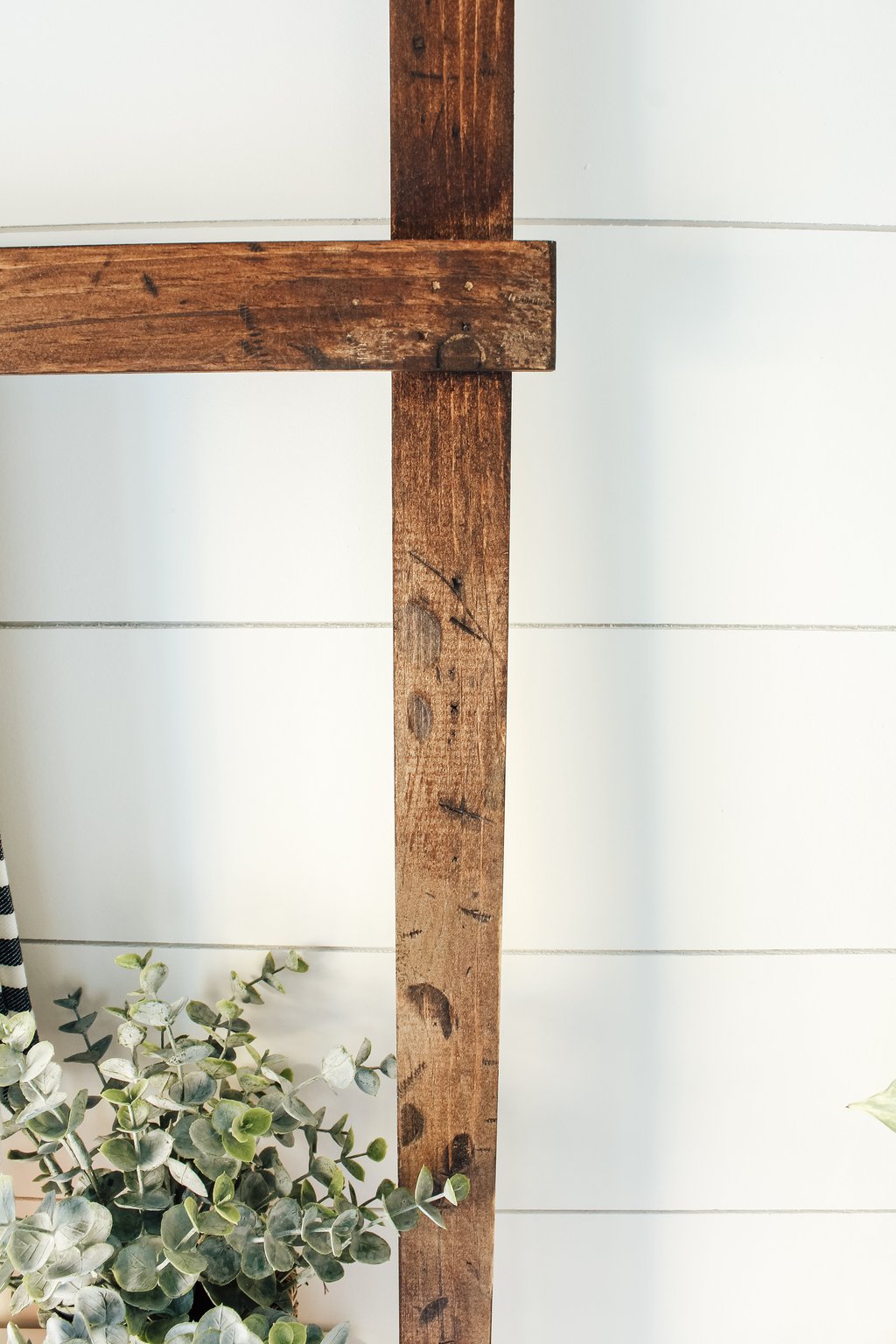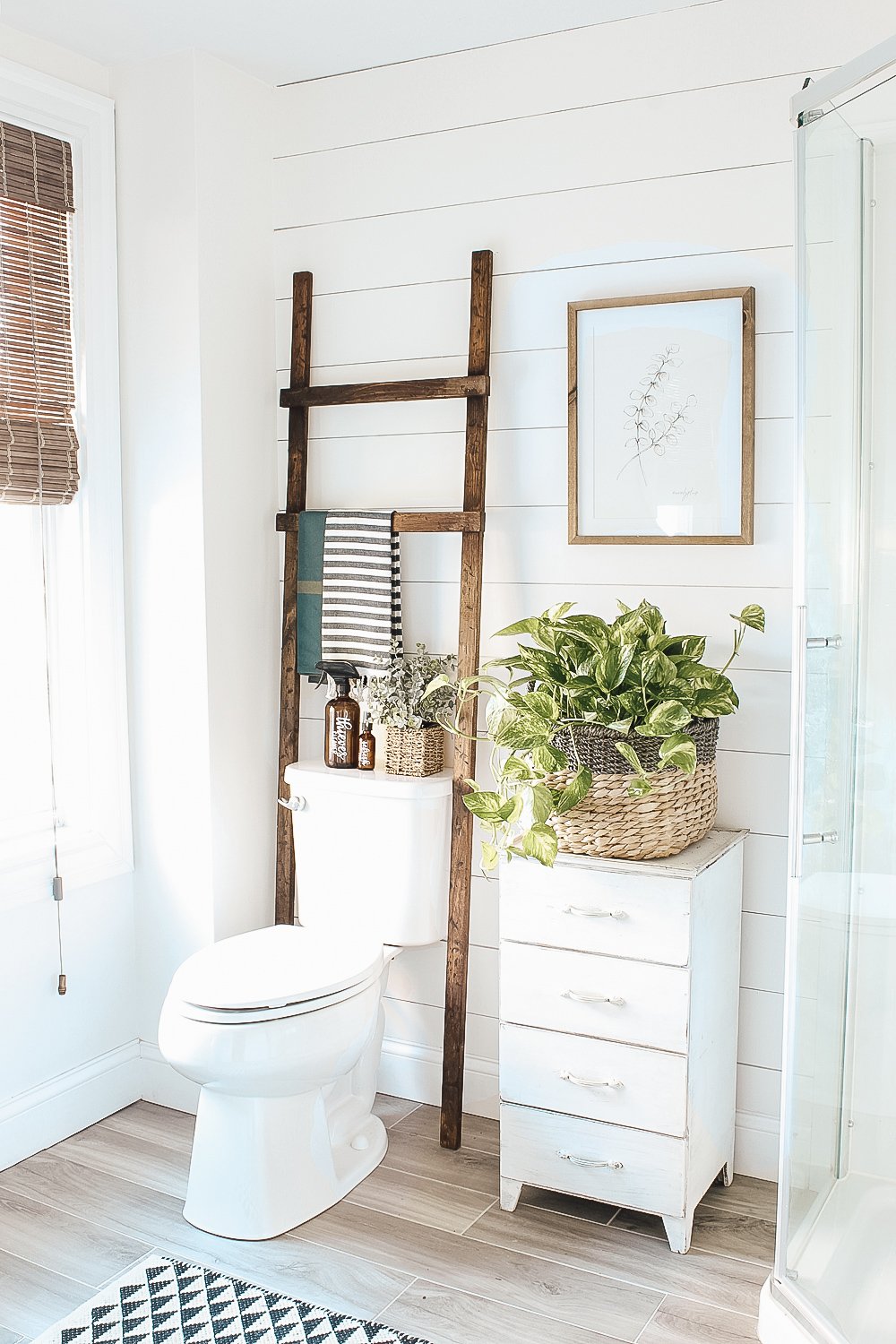 That's it friends! This is so easy, If you have any questions please leave them in the comments. Thanks for stopping by!
What to Read Next:
DIY Farmhouse Style Drop Cloth Curtains- 2 Ways