Sharing my favorite neutral Spring decor finds from H&M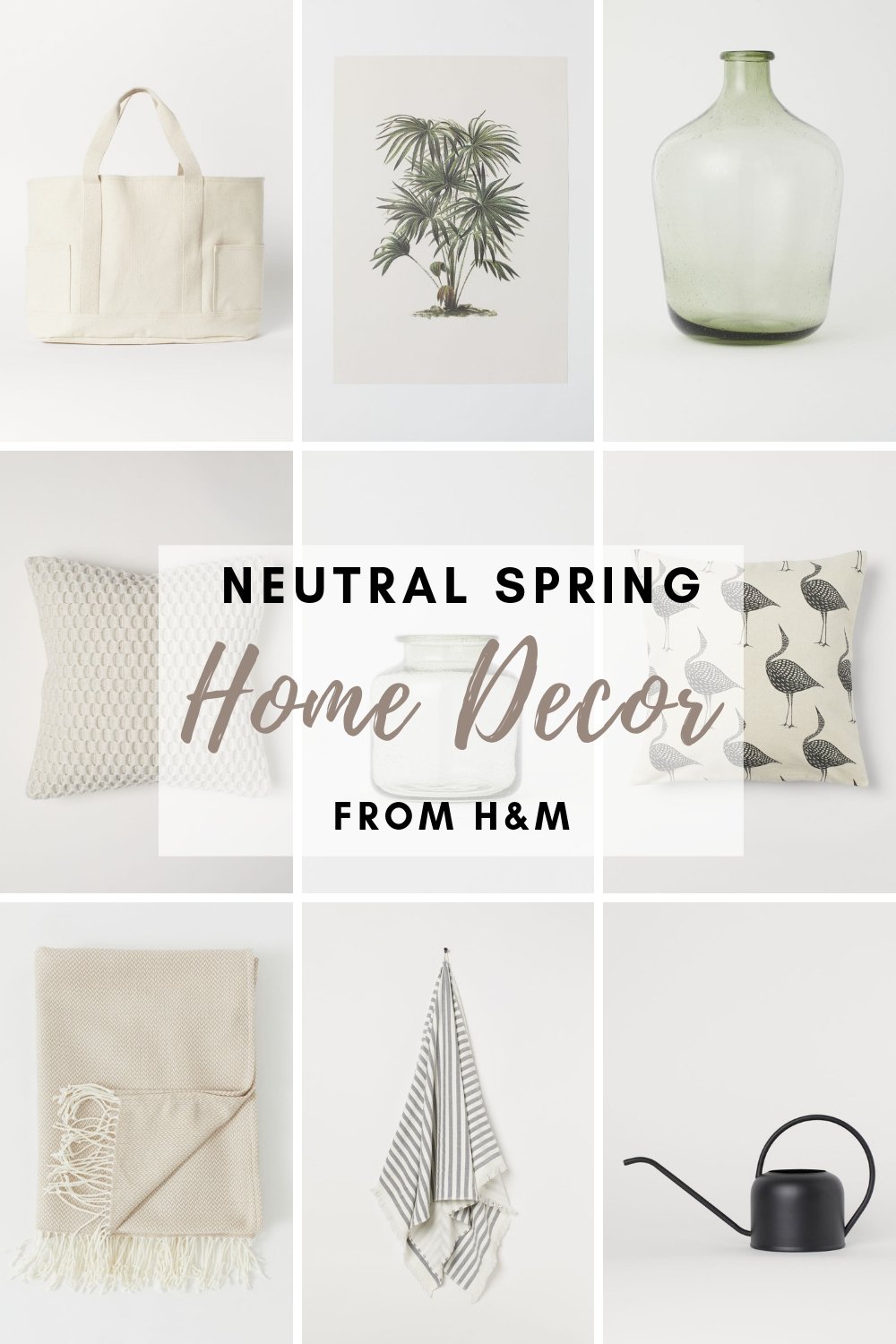 H&M has always been one of my go to's for affordable clothing. I always find the best sweaters there! But it wasn't until recently that I discovered that they also have a great home decor line. Around Christmas time a found a beautiful set of velvet green pillow covers that were super affordable and felt way more expensive than they actually were.
This weekend I was on their website for something else completely and stumbled upon their spring/summer decor and I basically fell in love with all of it! Does that happen to anyone else? Oh, the black hole of the internet ?. I thought it would be fun to share some of my favorite finds with you here on the blog.
As you have probably discovered I tend to lean towards neutral decor. There is something about white and muted colors that give any space a fresh, bright and cozy look. And that is definitely my style. H&M did not disappoint when it comes to neutral spring decor.  And a lot of their items are perfect for summer too! I am obsessed with their linens and cozy textures.
My absolute favorite items that I found are the muted green vases and all of the pillows. Those may have to come home with me!  I rounded up a bunch of my other favorite items below. I know you are going to love them as much as I do.
Neutral Spring Decor
 You can Shop My Favorite H&M items by clicking the links below!
" Affiliate links provided for your convenience, please read my disclosure for more information."
I hope that you enjoy these type of posts. I'm always on the hunt for affordable home decor and I love sharing my finds with all of you. Making your house a home does not have to be expensive and I hope these type of posts make it easier to find affordable decor that you love. Thanks for stopping by the blog. ❤
Other Post You May Like: